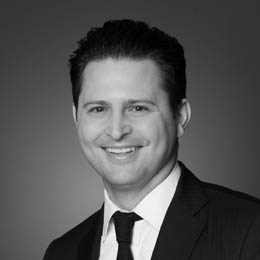 Livingstone's Ryan Buckley shares insights behind the prevalent healthcare M&A trends of 2020 and its impact on U.S healthcare.
The New Year often brings with it an essence of transformation. This year, U.S. healthcare's metamorphosis is now more than a decade old, as it continues to shed its antiquated legacy systems and siloes to embrace a different kind of entity—one that hopes to establish weight in value-based care at a scale robust enough to substantiate it.
Healthcare providers are aiming to achieve that life cycle through a series of partnerships as well as mergers and acquisitions (M&A), which have become increasingly popular over the last several years. According to Fortune, healthcare, technology, and energy were the most active sectors for mergers and acquisitions in 2019. Deal-making in the healthcare sector hit $533 billion in 2019, up 26 percent from 2018.
The issues driving the healthcare M&A surge are rather blatant. Providers can no longer sustain the demands of a shifting payment structure, evolving technology, and increasing patient awareness as a result. Mergers continue to draw appeal to those trying to meet the quadruple aim of increasing care access, reducing cost, improving care quality, and improving staff satisfaction.
For buyers, healthcare mergers are attractive due to the opportunity and security offered by senior care as aging baby boomers pour more money into the market. Despite the substantial pace of M&A, the market remains relatively fragmented due to uncertainties, including evolving technology requirements, the future of the Affordable Care Act, and the implementation of value-based reimbursement and alternative payment models industry.
While no one holds a crystal ball, there are those in the industry who do own a healthy perspective of what to expect in 2020, like Livingstone's Ryan Buckley. Buckley, a partner at the global M&A and debt advisory firm based in Chicago, IL., specializes in the firm's healthcare and consumer practice. He has fourteen years of experience in M&A, capital raising, and restructuring experience across all sectors.
While it may be hard to predict the precise M&A trends set to emerge this year, there are some "safe bets" when it comes to what to expect in the market.
Three Trends Driving Mergers and Acquisitions Along with Change in Healthcare in 2020
1. Unprecedented Levels of Dry Powder
According to Buckley, several overarching themes will continue to drive M&A markets in 2020, including unprecedented levels of dry powder (~$1.5 trillion) at private equity firms, corporates' unparalleled war chests, and abundant access to cheap debt on loose terms. When allocating all that capital, M&A participants turn to the healthcare industry because of favorable trends and consistent outperformance.
"Institutional investors' insatiable appetite for more exposure to private market investments— where the allure of outsized returns exists—is a driving force behind the unrelenting rise in dry powder," said Buckley.
Reasons for this higher allocation include the pursuit of outsized returns relative to the market, private equity's performance consistency, and diversification in terms of size, industry, and situation. 
"In this environment, investors can more specifically allocate funds to specialized strategies, such as a healthcare focus, with the hope for even higher returns," said Buckley.
2. Healthcare Will Remains a Top Area of Investment
As the twelfth year of an economic expansion launches in early 2020, investment dollars will continue to flow, as they always do, says Buckley, and that is to the highest yielding opportunities; healthcare has generally led to higher returns on invested equity capital relative to other industries.
Further supporting healthcare M&A activity as the new decade launches, is its fertile hunting ground, particularly in provider-based sub-sectors where significant fragmentation has led to hundreds of buy-and-build investment strategies by PE firms.
"Private equity will continue to consolidate the physician practice landscape aggressively, as these physician practice management (PPM) platforms are often able to improve patient outcomes at a lower cost while promoting the proven benefits of physician-led care," said Buckley. "Through scale, PPMs can invest in infrastructure, technology, clinician recruitment, and greater clinical support that, in turn, improves care delivery and increases physician productivity."
3. Healthcare M&A Activity Will Remain Strong in 2020 On Account of Numerous Meta-Trends That Drive Interest and Sector Outperformance. 
The drivers behind healthcare's high M&A activity and robust valuations are the result of a mix of reasons, according to Buckley. Factors include strong demographic tailwinds, the sector's recession resistance, large addressable sub-markets, high industry fragmentation, innovation and adoption of technology to address quality and efficiency demand—and finally—evolving care models that breed disruption yet create opportunity.
 "This attractive backdrop in healthcare, which should continue for decades, has generally led to higher returns on invested equity capital relative to other industries," he said.
Buckley isn't alone on his assertions. According to a Health Leaders survey conducted in 2019, 91 percent of respondents expect their organizations' M&A activity to increase (68 percent) or remain the same (23 percent) within the next three years, an indication of the trend's depth. Only 1 percent of respondents expect this activity to decrease.
The continued prominence of M&A in healthcare seems evident, but will they prove effective in healing healthcare's functional ailments—or the actual ailments of its patients—for that matter? That debate continues in the industry, especially in light of the unknowns that circulate the industry right now.
"The greatest risks to healthcare investing include reimbursement changes (stroke-of-the-pen risk), adherence to evolving compliance requirements, regulatory/political uncertainty, and misalignment of physician incentives, particularly in physician management deals," Buckley concluded.
There you have it. For better or worse, it doesn't seem like M&A, and its impact on healthcare is going away in 2020. As a result, it will be interesting to see where it does go and whether that will lead to lasting improvement.