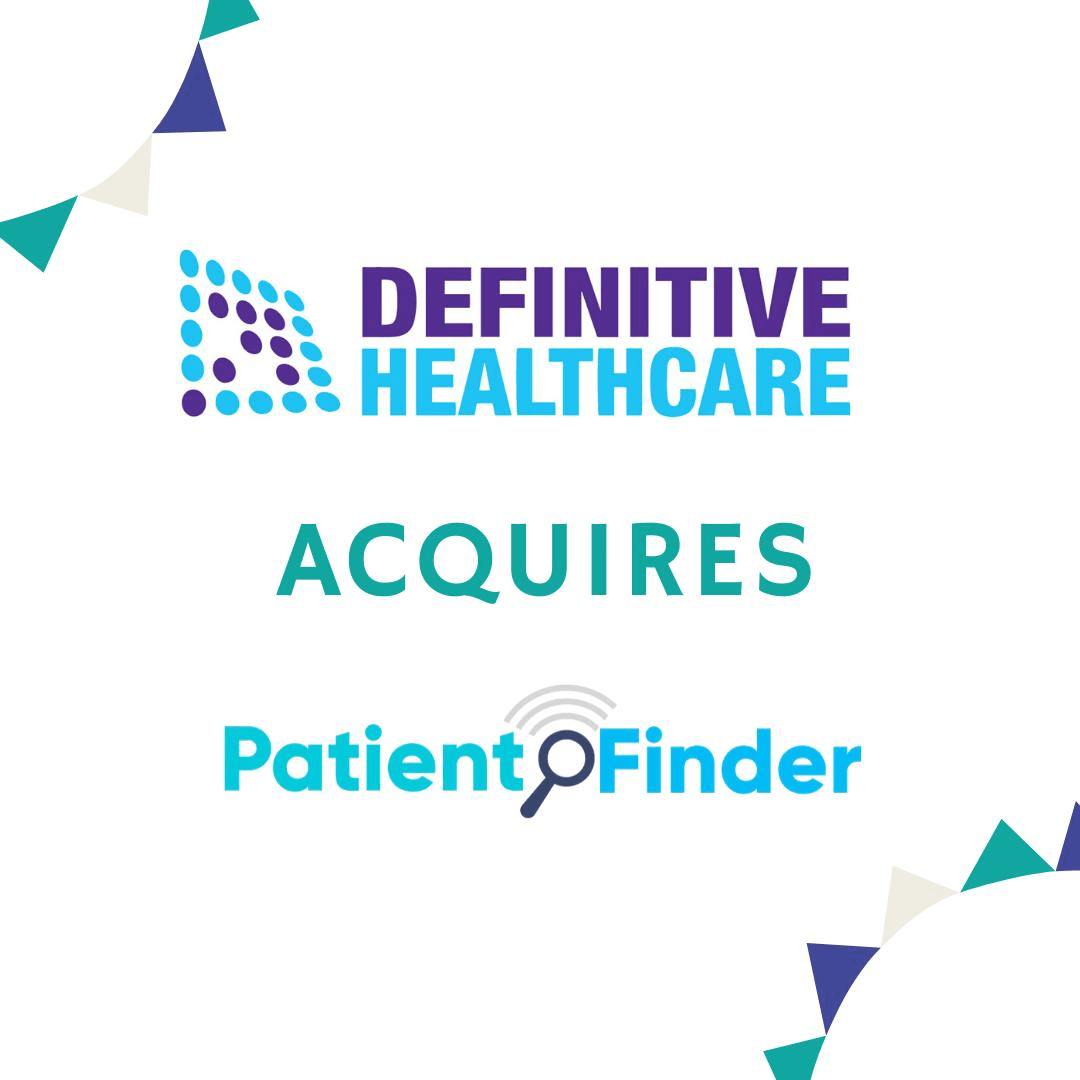 – Definitive Healthcare acquires software analytics firm for life sciences PatientFinder to expand contextual data and insights within a business's end-to-end commercialization effort.
– With this acquisition, Definitive Healthcare will add an enormous new set of data fields through an acquisition that will dramatically change the views and analytics possible for patient care.
Definitive Healthcare, a provider of data, insights, and analytics on the healthcare provider market has acquired PatientFinder, a software analytics firm that helps life science companies and healthcare providers find patient clusters who would most benefit from their products and services.
Why It Matters
The acquisition supports the Definitive vision to entrench contextual data and insights within a business's end-to-end commercialization effort. PatientFinder technology allows clients to build highly customized cohorts of patients by analyzing their diagnosis and treatment history and align that intelligence with the physicians and facilities who provide care to those patient populations.  
"Uniting the PatientFinder solution with the accuracy and breadth of the Definitive Healthcare provider data and best-in-class all-payer claims data is a win-win for our combined clients and a game-changer in the market," said Dave Thornton, CEO and Founder of PatientFinder. "We are incredibly enthusiastic about becoming a part of the innovative team that has made Definitive one of the industry's fastest-growing companies with the highest customer satisfaction and industry-leading retention rates."
PatientFinder marks the second acquisition for Definitive Healthcare in 2019, following the HIMSS Analytics data services division in January 2019. With this acquisition, and with continuing investments in new talent, Definitive Healthcare now employs a 400-person workforce and continues to grow quickly.
"We have always had the best data on healthcare organizations and professionals. We amplified the value of that data this year when we integrated Commercial Claims analytics. With today's acquisition of PatientFinder, Definitive accelerates progress against its strategic roadmap – to provide end-to-end go to market solutions that bridge the gap between data and action. This is an industry milestone," said Jason Krantz, Founder and CEO of Definitive Healthcare. "It's demonstrative of our commitment to enabling client growth by integrating patient and provider insights directly into our clients' existing processes for strategic analytics, go-to-market planning, and field execution."