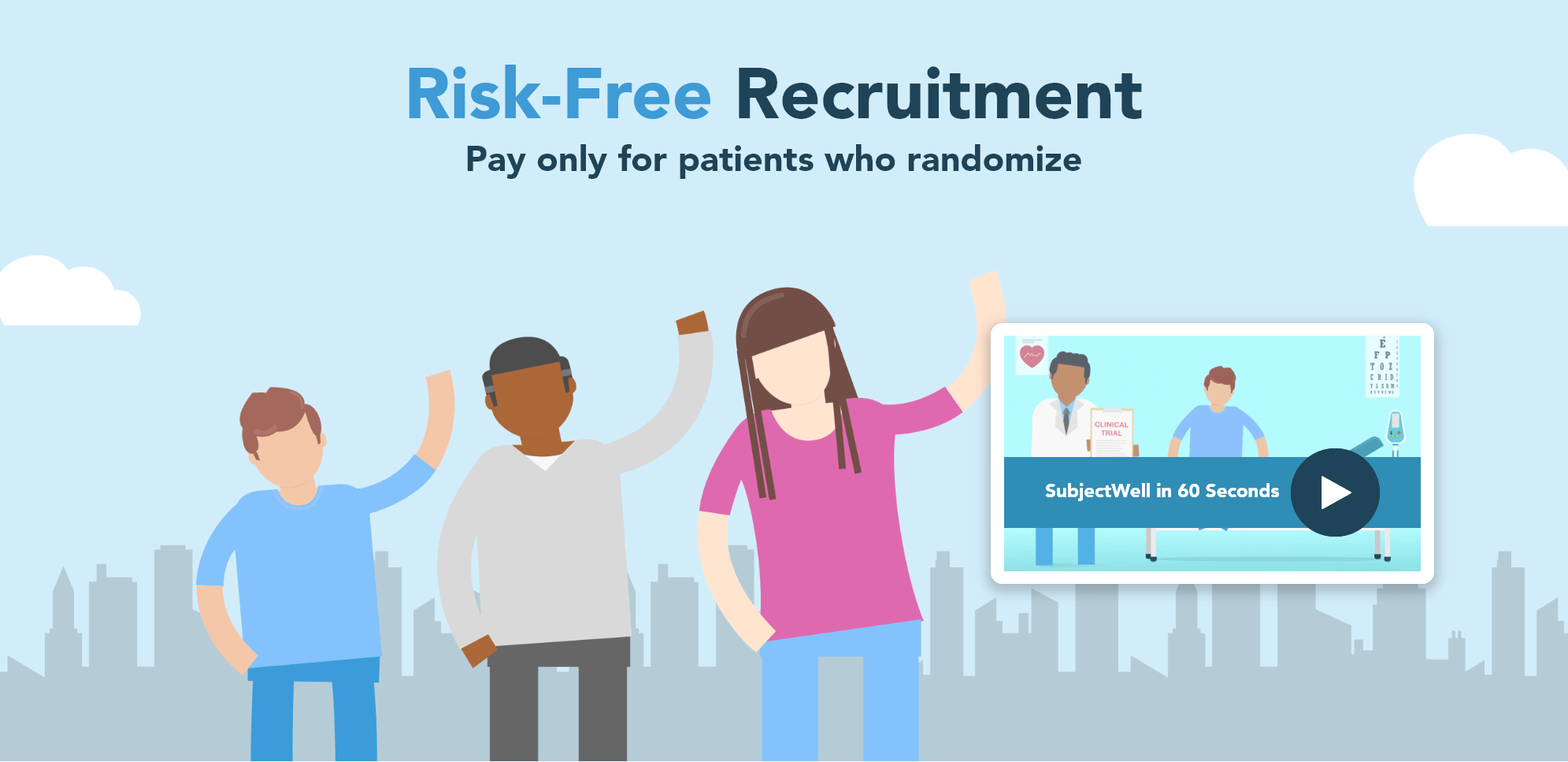 – SubjectWell announced it is expanding its risk-free clinical trials marketplace into the United Kingdom, Ireland and South Africa. 
– With 86% of clinical trials operating sites outside of the U.S., the company continues to develop a more streamlined and complete risk-free patient recruitment offering, now with global reach. 
SubjectWell, an Austin, TX-based risk-free clinical trials marketplace announced it has expanded its patient recruitment services into the United Kingdom, Ireland, and South Africa. Supplementing its current footprint in the U.S. and Canada, the expansion is part of SubjectWell's efforts to meet the needs of its pharmaceutical and clinical trial sponsors running global clinical trials, all while continuing to accelerate last patient in (LPI) by increasing awareness of clinical research in the general population and only charging for those patients who randomize.
Meeting Regulatory Framework
Additionally, SubjectWell has met regulatory framework by complying with the specific requirements for any information collected, such as the requirements of the EU General Data Protection Regulation (GDPR), ensuring that personal data is gathered with clear disclosures and under strict conditions, protecting businesses and patients alike.
Founded in 2012, SubjectWell provides risk-free patient recruitment for clinical trials. We engage the 96% of Americans who have never participated in clinical trials and we only charge for those who randomize. Unlike traditional approaches to recruiting which are study, site and disease-specific, SubjectWell's technology continuously recruits nationwide, informing and educating patients about clinical trials in general, at times when they are not thinking about their condition. We then contact and qualify these patients as new trials are added to our marketplace.
2020 International Market Expansion Plans
SubjectWell will continue to expand into additional international markets in 2020, strengthening its commitment to serving as a single partner and offering global services to its contract research organizations and sponsors.