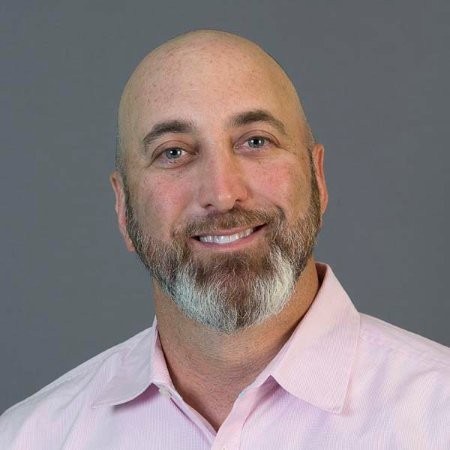 Medical science was taking great strides around the turn of the 20th century. An Austrian biologist had learned that humans have different blood types, researchers were discovering the existence of vitamins and a Dutch physician invented electrocardiography.
The landscape looks a little different now, just a short 100 or so years later. Medical science is using stem cells to grow new organs, a surgeon in New York City removed the gall bladder of a patient in France using remote robotic arms and Dutch surgeons 3D-printed a replacement section of a woman's skull.
The medical industry is changing at a breakneck pace.
Although the tools continue to advance, the foundation of caring for patients has not changed in thousands of years. As innovations reach into the medical industry and begin to transform experiences, practitioners and patients alike will need to prepare for unexpected benefits and consequences of change.
Here are three predictions for how medical practitioners will continue to focus on the 'care' element in the future of healthcare.
1. Team-based healthcare will grow significantly
In coming years, the adoption of team-based medicine will continue to rise. Team-based care has been shown to improve patient outcomes and may benefit physician well-being by reducing burnout. As practices within the healthcare industry become increasingly specialized, team-based medicine is a system that can provide the best quality care for both patients and teams.
Although the concept of multiple healthcare providers collaborating on a patient's care is not new, many within the healthcare industry are advocating for greater growth of a formalized system, including pushing for regulatory legislation to aid in patient adoption. Team-based healthcare is quickly becoming the standard, and patients will greatly benefit from collaboration between caregivers and family members, lower overall costs, having more time with healthcare providers and drawing from greater resources.
Most of the challenges of team-based care lie with medical professionals, including the struggle to function within the framework of a team and allocating cost benefits. Greater coordination across arms of the healthcare industry will help refine the processes and progress toward better team-based healthcare.
2. Technology will transform the patient experience and the medical practitioner's business
Telehealth and virtual care have exploded in the past decade, growing over 260 percent between 2015 and 2017 alone. As more medical specialties become available online with telehealth and virtual care, these services can provide significantly better outcomes for patients, particularly in medically underserved areas, like rural communities.
Likewise, digital assistants with integrated artificial intelligence (AI) are some of the fastest-growing consumer technologies, and are increasingly popular with people who use them to help manage their health. AI-driven digital assistants are valuable for checking symptoms, submitting prescription refills, scheduling appointments and monitoring communication with healthcare professionals. Perhaps unsurprisingly, younger patients tend to be more comfortable communicating with AI-driven healthcare assistants.
Although the use of these tools has increased significantly, they are still relatively small parts of the healthcare industry, with a lot of room to grow. The profitability of many technological advances will continue to be an obstacle – Medicare currently reimburses telehealth services only for patients in underserved areas, for example. But as the technology continues to advance, and advocacy drives changes, telehealth and virtual care will become significant growth areas for care in the coming five years.
3. Finding a permanent solution to the medical care provider shortage will require new solutions
The Bureau of Labor Statistics has predicted that the employment of healthcare occupations will grow 18 percent from 2016 to 2026, well above average for all occupations. This relative explosion is being driven by greater demand for healthcare from an aging population, and it contributes significantly to a nationwide healthcare provider shortage. A recent national study of the challenges facing modern nurses validated these findings, with 91 percent of respondents saying their facility was understaffed.
Although not every area is feeling the same pinch in provider shortages, even small personnel decreases in a facility can have a big impact on the wellness of medical care providers. Burnout, in particular, drives everything from lowered job satisfaction to diminished quality of patient care, and can even negatively impact the mental health of providers.
Accelerated growth will require the healthcare industry to find new solutions for addressing the shortage. Incentives, like creating new educational programs and providing greater government subsidies for schooling, will help build and maintain a high quality of healthcare staff as new technologies continue to evolve the industry.
The use of locum tenens — where medical providers work temporary assignments — has risen steadily over the past decade and will continue to be an avenue for providing relief from the shortage moving forward. Bringing in doctors and nurses on short-term contracts lets hospitals and facilities bridge temporary absences, improve patient care and try new programs with a minimum of investment. The benefits of locum tenens can have a particular impact in medically underserved areas.
It's impossible to predict what the next century will bring as the medical industry continues to evolve, but one thing will remain a constant: the need to provide the best possible care for patients. Building team-based healthcare programs, adopting technology that improves patient outcomes and finding new solutions for personnel shortages will help medical providers continue to succeed in the coming years.
About Bill Heller
Bill Heller is the president of Weatherby Healthcare, a subsidiary of the medical staffing agency CHG Healthcare, and has nearly 20 years of both physician and nurse staffing experience.