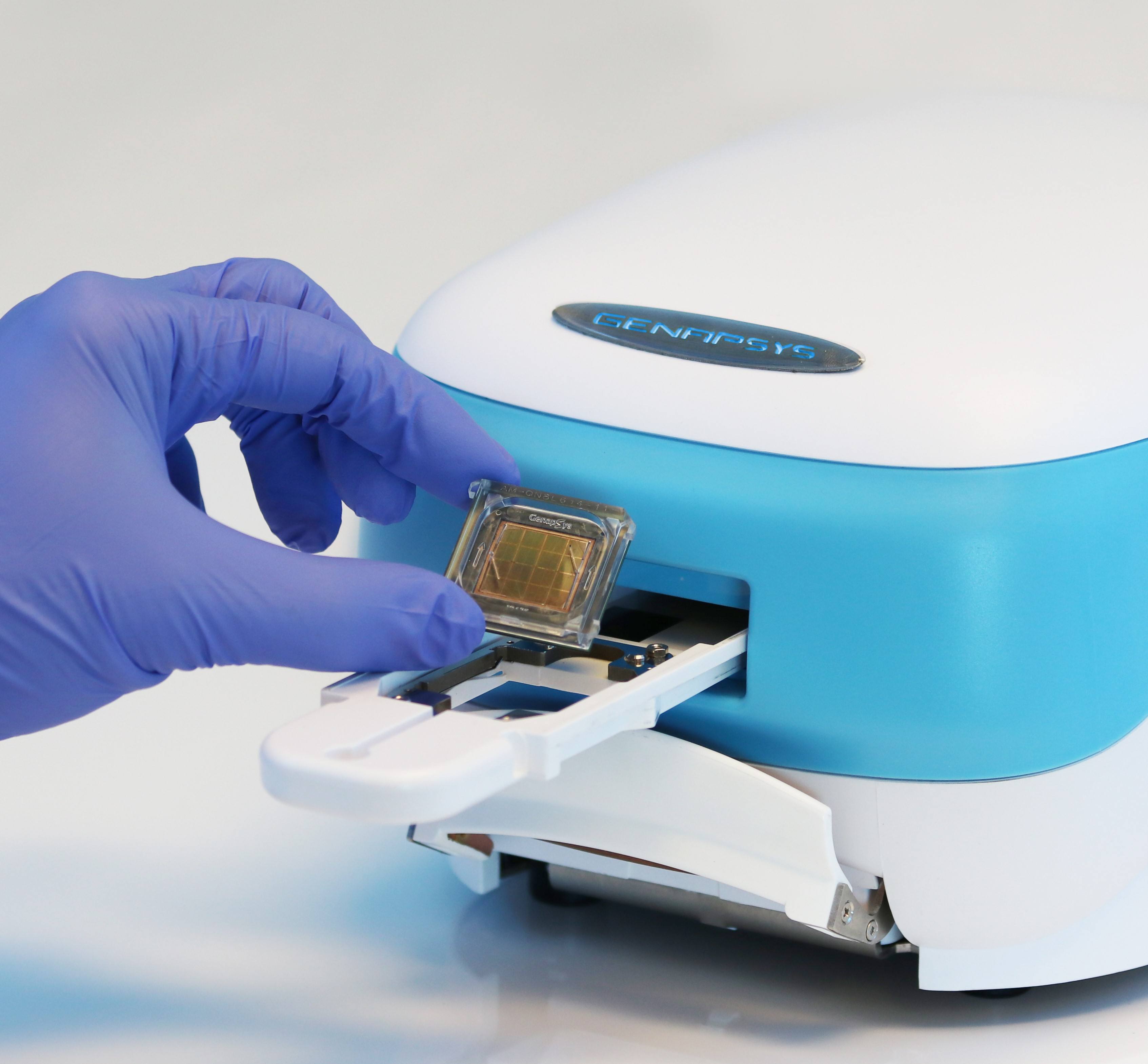 – GenapSys launches first-of-its-kind electronic gene sequencer as well as the completion of a $90M series C funding round led by top biotech investor Foresite Capital. 
– GenapSys is the first & only to use direct electronic sequencing — this allows for a simpler workflow, dramatically reduced costs, turnaround time and device size.
– The GenapSys Sequencer is exceptionally accurate and 100x smaller and more affordable than current high-throughput sequencers and will significantly expand access to genetic health insights.
GenapSys Inc. announced today that it has completed a $90 million funding round, led by Foresite Capital to commercialize the smallest and most affordable highly accurate sequencer ever developed. Now available for purchase, the device uses first-of-its-kind technology to deliver results at a fraction of the cost of legacy technologies, while still delivering highly accurate results.
This latest investment round brings the company's total funding to $166M to date. The new capital will be used to drive the commercial launch of the company's first-generation product, grow GenapSys' interdisciplinary team, and empower continued innovation.
Accessible Sequencing Holds the Key to Innovation
In 2019, 10 million people will die of cancer. And, yet, only 3 percent of cancer drugs tested in clinical trials since 2000 have been approved for patient use and not a single one offers a cure. Gene sequencing maybe the answer. By analyzing every component of our DNA, gene sequencing allows doctors and scientists to more effectively diagnose disease and develop better treatments. Beyond cancer, sequencing has the potential to supercharge everything from reproductive health to pathogen testing.  But a single sequencing device typically costs up to $1M, limiting its reach and acting as a major bottleneck to advancement in healthcare. 
A Breakthrough in Sequencing with High Accuracy and Low Cost
GenapSys is the first & only to use direct electronic sequencing — this allows for a simpler workflow, dramatically reduced costs, turnaround time and device size miniaturized to the size of an iPad. It's up to 100x smaller and less expensive at under $10,000 than legacy sequencing technologies, while redefining the gold standard with over 99.9% accuracy.
In other words, similar to the iPhone, sequencing will be taken to the size of a mobile device and made affordable to nearly any institution. For the $46B genomics market previously dominated by much more expensive device companies like Illumina, this could transform healthcare as we know it.
Unlike many others on the market, GenapSys achieves gold standard accuracy while maintaining low costs and portability. An independent study conducted by The Jackson Laboratory, a leading global nonprofit biomedical research institution, found that GenapSys sequencers deliver consistent and excellent performance across a variety of biological samples. Recently at American Society of Human Genetics in Houston, The Jackson Laboratory presented the results of their study which found that the GenapSys sequencers are superior to optical detection methods in detecting single nucleotide mutations, a critical task used for cancer and inherited disease detection.

Availability
The GenapSys sequencer has been tested extensively across leading genomics labs across the nation. All studies thus far have indicated exceptional performance; published work is publicly available on BioRxiv. The GenapSys Sequencer is currently available for order in the U.S. with global sales beginning in early 2020.
"We are entering a multi-decade era of genomics that will revolutionize many industries, including healthcare diagnostics, pharmaceutical discovery, personalized medicine, food testing, forensics, agriculture, biology and beyond – but until now, we've lacked the access necessary to realize this potential," explained Dr. Hesaam Esfandyarpour, CEO and founder of GenapSys. "With our new sequencer, we can rapidly enable and scale genomics power to every researcher, physician, provider, and patient around the world."