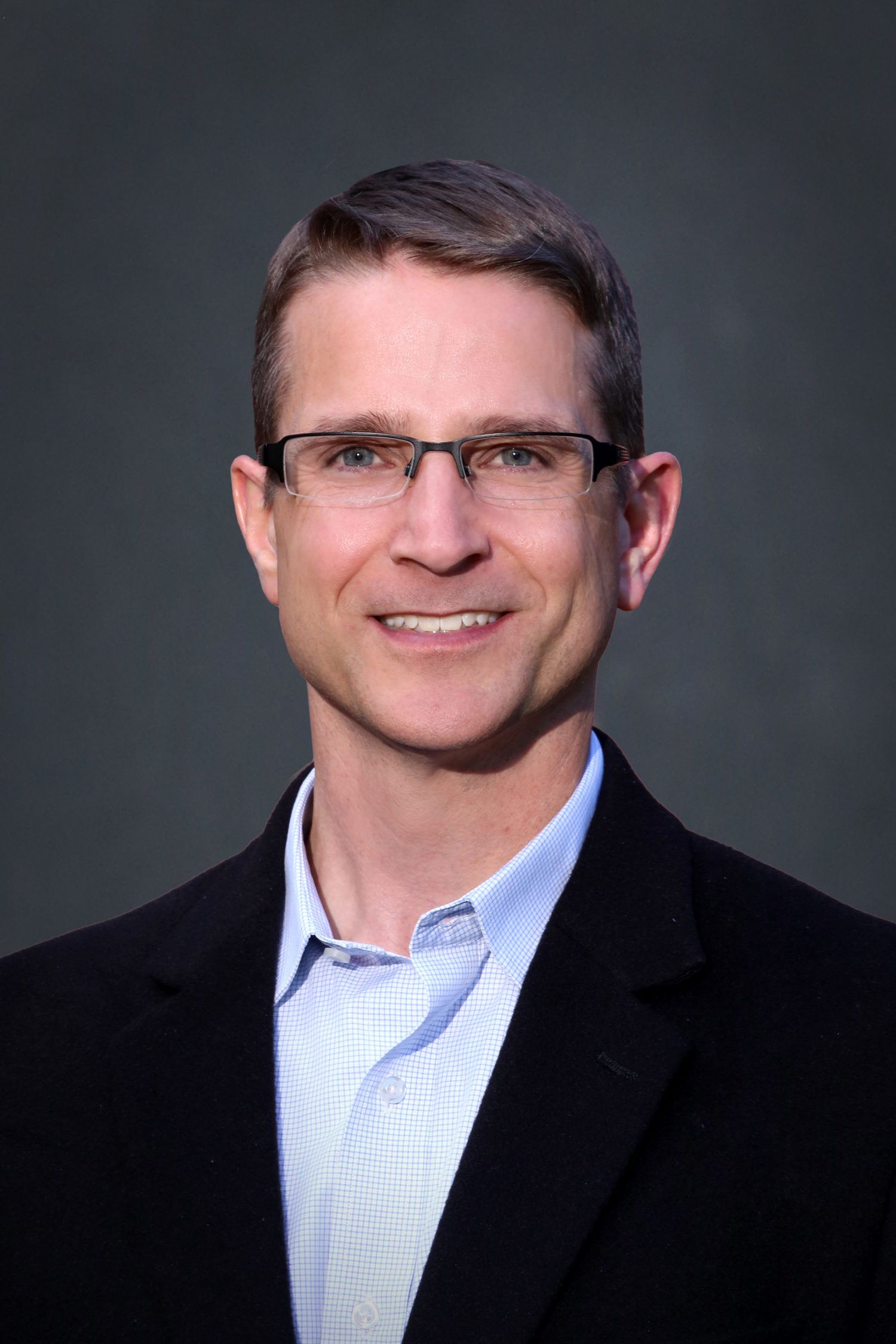 Are telehealth innovations the future of care delivery? Pat Keran, vice president of product and innovation for UnitedHealthcare shared his insights and what's to come from the integration of telehealth innovations in the healthcare landscape.
It's should be of no surprise that in today's app-fascinated world that telehealth services are becoming increasingly popular both for consumers and employers. According to a recent report from the National Business Group on Health, 39 percent of Americans say they are interested in using telemedicine—and more than of the surveyed companies (51 %) are planning to expand the use of telehealth solutions to help employees access to care.
The use of telehealth is especially important for people with chronic conditions and 20 percent of the U.S. population that lives in rural areas, where access to health care (particularly specialty care) is often lacking. Both the popularity and the potential of telehealth isn't lost on United Healthcare, one of the nation's largest health insurers. That's why it recently introduced a new app that provides health information for "people on the go."
Some of the app's perks include the ability to directly schedule and conduct a telehealth visit with a doctor. The app is available for download at no additional charge for Android and Apple devices to more than 27 million people enrolled in UnitedHealthcare employer-sponsored health benefit plans, giving people with coverage for virtual physician visits secure, online access to a physician via mobile phone, tablet or computer 24 hours a day.
Virtual visits typically last less than 20 minutes, and doctors can treat many non-emergency medical conditions, including allergies, flu, colds, pinkeye, fevers, and rashes. It can also help some patients avoid unnecessary emergency room visits. According to United Healthcare, about 25% of emergency room visits involve conditions that could appropriately be addressed with a virtual visit.
The benefits of telehealth go beyond the mere convenience for the consumer and will hopefully result in meaningful cost savings all around. Virtual care generally costs less than $50 per visit compared to an average per-visit cost of $130 for urgent care or $740 for an emergency room visit for a similar low-severity condition. Another cost-saving perk: app users can use the telehealth appointments to obtain prescription medications (where available), including the ability to select a local pharmacy for pick up.
Pat Keran, vice president of product and innovation for UnitedHealthcarev shared the impetus behind his company's latest innovation—in this interview with HIT Consultant—along with his perspective on what's to come from the integration of telehealth innovations in the healthcare landscape.
HITC: Let's get started by talking about the initiative to launch this new app for patients on the go. We will speak of the telehealth services momentarily, but what other features and benefits does the app provide to patients?
Pat Keran: UnitedHealthcare believes everyone should have access to health care information anywhere and anytime, helping people to more easily navigate the health system and take charge of their health. That fundamental goal drove the creation of the new UnitedHealthcare app.
In addition to the integrated telehealth capability, the app enables members to view and send their health plan ID card to their physician or hospital; view the status of their deductible or health savings account (HSA) balance; and locate nearby physicians, hospitals and urgent care centers. The app also enables people to comparison shop for health care based on quality and cost information for approximately 800 medical services, including the ability to access cost estimates based on actual contracted rates with health care providers and facilities.
For support with prescription medications, members can access real-time pricing based on their specific formulary and drug plan coverage. Because we have information about a person's current prescription medications, we are able to proactively recommend potential savings opportunities, such as comparing costs between generic and brand name drugs; identifying the lowest cost option at a participating retail pharmacy in their network; or enrolling in home-delivery options.
These are just a few examples of what the app can provide our members. Since launching earlier this year, it has achieved a rating of greater than 4 stars on both Android and Apple platforms. Over time, the app will increasingly serve as a health "dashboard," providing our members with personalized health information and resources to help them manage their health and maximize the value of their benefits.
HITC: Can you speak a little about what was the impetus behind the creation of this app, particularly the push to include telehealth scheduling and visits via the app?
Pat Keran: Digital health resources, including apps, wearables, and other connected devices, are fundamentally changing how people navigate the health system. We know many people want access to health care information and care 24/7, so the app is designed to help remove barriers to treatments and support people along their journey toward better health.
With the app's on-demand telehealth capability, people can quickly see a doctor or directly schedule and conduct a telehealth visit, helping eliminate the need for multiple sign-ins or to download a separate app. This may help make it easier, more convenient and more affordable for people to access non-emergency care from their home or while on the go, and helping improve satisfaction.
In fact, satisfaction among our members using the app's telehealth capability is 51% higher for than for urgent care, based on the net-promotor score. Across the industry, recent studies showed that 68% of patients rated their telemedicine experience as a "nine" or "ten" on a ten-point satisfaction scale while generating net savings to consumers of up to $121 per visit.[1] [2]
By giving millions of members access to on-demand care, our goal is to help remove barriers and make it more affordable and efficient for them to obtain treatments for non-emergency medical issues.
HITC: This app is exciting, but it's just one example of how UnitedHealthcare is using technology to help improve how people access care and maintain or improve their health. Can you speak to some of the other recent efforts?
Pat Keran: Yes, the app is just one example of how we are using technology to help build a health system that can be more intuitive, affordable and convenient. In fact, our enterprise annually invests more than $3 billion in data, technology, and innovation. Two other relevant examples include:
UnitedHealthcare Motion: We know consistent walking is for most people a convenient and accessible way to maintain or improve health, as studies show daily movement may offer a host of benefits. That's why we created UnitedHealthcare Motion, a wearable device walking program that may enable participants to earn more than $1,000 per year in incentives by meeting certain daily walking goals.
Since launch, program participants have collectively walked more than 272 billion steps and earned over $43 million in rewards.[3] On-going engagement rates exceed other employer-sponsored wellbeing programs, with current enrollees walking an average of 12,000 steps daily – more than twice the 5,200 steps logged by the average American adult. And eligible participants with chronic conditions maybe 20% more likely to participate, and people who have diabetes maybe 40% more likely to participate than those who do not.5
The program is part of UnitedHealthcare's broader effort to provide people with wearables, digital resources and financial incentives designed to help them take charge of their health, better manage chronic conditions and lower their health care costs. These efforts build on UnitedHealthcare's existing consumer offerings, powered by Rally®, which have enabled people to earn more than $1.5 billion in health-related financial incentives since 2016.
PreCheck MyScript®: We know that prescription drug coverage ranks among the most commonly used benefits for many people. Yet many people would benefit from the wider use of resources that make pharmacy costs more transparent, as a recent UnitedHealthcare survey found that just over 10% of respondents who take prescription medications said they "always" know the cost of the drugs before leaving the doctor's office.
That's why we recently introduced PreCheck MyScript, which is a digital innovation designed to help people save time and money at the pharmacy by enabling physicians to find the most effective medication, and minimize the patient's out-of-pocket cost – in real-time – based on the patient's actual health benefit plan and preferred local pharmacy. This information is delivered directly to the physician's e-prescribing platform and can be reviewed before the patient even leaves the exam room.

PreCheck MyScript has completed more than 24 million transactions in the past 12 months. When prescribers select the lower-cost alternatives, the members save an average of $80 per prescription.[4] In addition, clinical research has established that medication adherence can be critical to improved chronic disease outcomes and reduced health care costs.[5] We have observed significant improvements in medication adherence rates for three chronic conditions (diabetes, hypercholesterolemia, and hypertension) after PreCheck MyScript was implemented.[6]
HITC: Naturally, one of the most significant benefits of enacting these initiatives, mainly the telehealth services, is saving money. What are some of the other long-term benefits you see coming out of this?
Pat Keran: Telehealth may provide a variety of short- and long-term benefits, including for patients, care providers, employers, and society more broadly. The benefits may include improved affordability and convenience, especially for people with busy schedules or those in remote locations where access to care is a challenge.
For employers, telemedicine may represent a key resource to help their workforces access care more quickly, which may help encourage productivity and potentially decrease avoidable trips to the E.R. or urgent care. In fact, people spend an average of 123 minutes to access medical care, which is significantly longer than a typical telehealth visit. That's in part why 51% of companies consider implementing virtual solutions a top health priority.[7]
Despite spending $3.4 trillion on health care in the United States, the value and quality of health care remains uneven, with too many Americans receiving care that provides insufficient health benefit or experiencing preventable medical errors.[8] The growing use of telemedicine is starting to help enhance the value of our investment in health care while supporting the satisfaction of patients and care providers. 
HITC: Are there any other efforts near deployment you wish to share with us? If you can't talk specifics, can you give us some general long-term objectives in terms of how United Healthcare hopes to support value-based care initiatives with technology?
Pat Keran: A modernized health care system relies on infrastructure that supports insightful, efficient care delivery and better consumer experience. We are investing significant resources to help improve the interoperability of data across various parts of the health care system. We can see millions of member interactions across the system – routine check-ups, emergency room visits and medication history – in real-time and use that information to help enhance care management: Are we suggesting different sites of service? Are we helping people transition out of the hospital faster and into a secure setting? Are we helping people avoid hospital admissions or, following a treatment, readmission?
To that end, we are working to give our members access to an Individual Health Record (IHRTM), a modern health record that curates information from multiple sources. By synthesizing disparate clinical, claims, pharmacy, and specialty data, the IHR aims to support better care by consolidating an individual's health history and enabling it to be securely accessed by the person and their care team. Because the IHR is dynamically comprehensive, we're able to provide actionable intelligence and support better health collaboration between our members and their care providers.
The IHR has already been embedded into the workflow of several hundred UnitedHealthcare network care providers and is enabling the consolidation and secure storing of health data together in one place. As consumers look for resources to navigate the health system, the IHR is designed to make care more accessible, seamless and transparent.
HITC: Where do you see the integration of telehealth technology in terms of supporting E.R. triage, pop health, or even home care services over the next several years? Are there other use cases that you think will evolve?
Pat Keran: I think we are at the beginning of telehealth fundamentally changing how people access care, with urgent care among the first applications. Moving forward, we are working to expand the use-cases to include support for other types of care such as primary, chronic, specialty and remote-patient monitoring.
In addition, other technologies are emerging as resources to help patients and health care providers. For instance, we are developing new programs that feature connected asthma inhalers that use wirelessly enabled sensors to track adherence rates, including frequency and dosage, and relay that information to health care professionals. Armed with this tangible data, care providers can counsel patients more effectively on following recommended treatments.
It is important to note that the use of analytics and technology will be more meaningful as part of a holistic approach to care. Through programs that incorporate clinical intervention and support by care providers, the true value of digital health can be unlocked to help make meaningful differences in people's well-being. Rather than simply giving consumers the latest technologies and sending them along, these innovations may be most effective when integrated with a holistic care plan.   

HITC: Any closing thoughts or other insights on the topic you wish to share?
Pat Keran: This is certainly an exciting time to work in health care, with telemedicine representing just one example of how technology is starting to empower consumers. In the future, we are working to use digital health resources and wearable technologies that provide real-time biometric feedback, helping people understand the connection between daily micro-behaviors and long-term health, acute and chronic care management, and health care costs. By putting real-time data in peoples' hands and using technology as an enabling force, we believe we are helping fulfill our company's mission of helping people live healthier lives and making the health system work better for everyone.

---
[1] Massachusetts General Hospital, https://www.massgeneral.org/about/pressrelease.aspx?id=2338
[2] The American Journal of Emergency Medicine, https://www.ajemjournal.com/article/S0735-6757(18)30653-3/abstract
[3] All UnitedHealthcare Motion results based on 2018 internal analysis of program participants
[4] Third-party analysis of OptumRx claims data. July 2017 – November 2018 based on 2.6 million members, >110,000 providers, and 13.3 million transactions using PreCheck MyScript.
[5] Centers for Disease Control and Prevention. CDC Grand Rounds: Improving Medication Adherence for Chronic Disease Management — Innovations and Opportunities. Published Nov. 17, 2017. Accessed on Nov. 3, 2018
[6] OptumRx data. Measurement of PreCheck MyScript impacted scripts within the diabetes therapeutic class, the statin therapeutic class, and the hypertension therapeutic class. Savings represent a pre/post methodology. Pre period is Oct 2016 – Sept 2017 and post-period Oct 2017 – Sept 2018. Population included in the measurement was continuously enrolled.
[7] National Business Group on Health, https://www.businessgrouphealth.org/pub/?id=6B0FADBD-0570-B014-6775-E3C8413D3233
[8] Centers for Medicare & Medicaid Services, National Health Expenditure Projections 2014-2024.