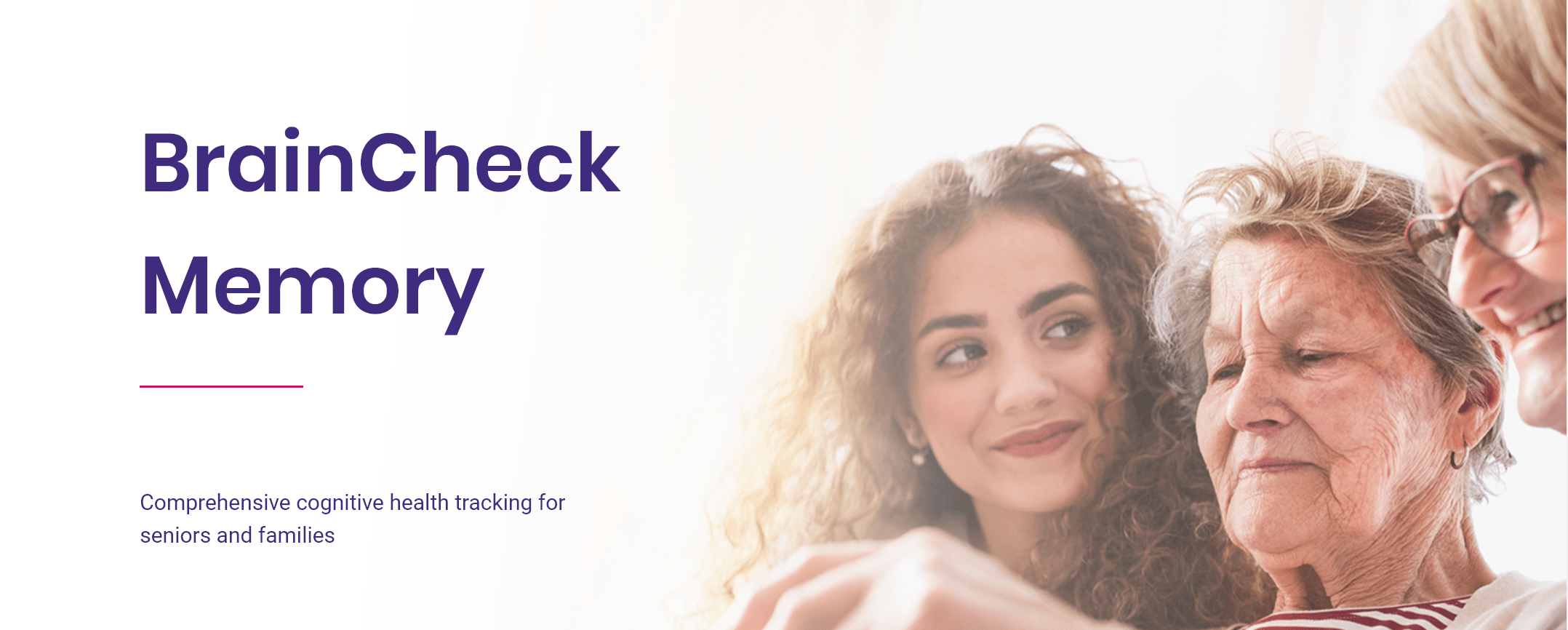 – BrainCheck closes $8M in Series A funding round to empowers physicians with a better way to assess cognitive impairment & dementia.
– Comprehensive cognitive health solution transforms assessment and treatment of patients with cognitive impairment, including the 10% of seniors with dementia, and enables physicians to deliver personalized treatment plans.
– BrainCheck will utilize the new funds to grow its footprint among physician groups and continue to expand into enterprise healthcare market.
BrainCheck, a Houston, TX-based cognitive healthcare platform built for physicians, today announced an $8 million Series A funding round co-led by S3 Ventures and Tensility Venture Partners. The round also included participation from True Wealth Ventures and Nueterra Capital, bringing the cumulative amount of funding raised by BrainCheck to $11 million.
Comprehensive Cognitive Health Solutions
All too often, people don't realize that they have cognitive impairment until it has progressed to the advanced stages. But studies by the Alzheimer's Association and others show that early detection works. Founded in 2016 by renowned neuroscientist Dr. David Eagleman, BrainCheck is transforming cognitive healthcare by replacing outdated pencil-and-paper brain health tests with research-backed digital solutions that are faster and more efficient.
This allows organizations to track patients over time, reduces testing bias and improves outcomes. BrainCheck includes artificial intelligence functionality to compare data sets, improving accuracy and empowering primary care physicians to confidently make diagnoses and create personalized treatment plans.
AI-Driven Rapid, Mobile Neurocognitive Testing
The company is on a mission to bridge the growing accessibility gap between the 50 million seniors in the United States versus only 12,000 neurologists. BrainCheck is a digital platform that uses simple tests administered from an iPhone, iPad or desktop computer to interpret a patient's current level of cognitive function and create a personalized treatment plan. Unlike older cognitive tests that are onerous to conduct, BrainCheck enables doctors to test, diagnose and create a personalized treatment plan for patients rapidly and reliably. The platform also utilizes AI to compare each patient's test results with a multi-modal data set, where traditional computerized tests analyze only the individual's responses
Expanding BrainCheck's Utilization
The funds will be deployed toward marketing and business development initiatives targeted at expanding BrainCheck's utilization amongst physician groups as well as into the enterprise healthcare market. To date, BrainCheck is used in over 200 clinical practices and by 100,000 people around the world to detect cognitive changes early and enable patients, caregivers, and clinicians to work together to implement personalized recommendations to preserve brain health and functional independence.
"To date, more than 100,000 individuals are using BrainCheck to monitor their cognitive health, and this is only the beginning," said David Eagleman, co-founder, and chief science officer of BrainCheck. "We're providing a platform for patients, caregivers, and physicians to work together to manage one of the biggest public health crises of our time."