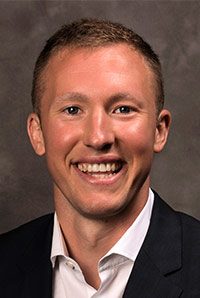 For years, the healthcare industry has been abuzz with the concept of "consumerism" and the potential implications to insurance companies, providers and patients. Stakeholders from across the industry have opined on what it means create a healthcare system more focused on consumers, often with little impact to actual consumer experience or outcomes.
One spot of genuinely consumer-centric innovation and execution is in the Medicare Advantage (MA) space, where select health plans can offer members greater flexibility, inventive care models, an increased emphasis on economic value and unique benefits options—often while still being more affordable than traditional fee-for-service coverage.
The ability to focus on putting the consumer at the center of innovation is, in part, driven by MA's economic model and CMS' interest in incentivizing plans to adopt innovative approaches to care delivery and cost-effectiveness. The reason is simple: By keeping members healthy with coordinated, proactive care and avoiding unnecessary medical services, MA plans (and their provider partners) can reap the financial rewards of more effective total population management. Moreover, meeting and exceeding CMS' Star Ratings quality requirements enables plans to reinvest in better benefits and grow their membership.
America's seniors have taken notice. Between 2004 and 2017, the number of beneficiaries enrolled in MA plans more than tripled to 19 million, growing from 13 percent to 33 percent of all Medicare beneficiaries. MA plans are expected to continue growing in the coming years to cover more than 35 percent of beneficiaries by 2025, according to projections.
While MA plans are scaling up, they're also gaining greater freedom and flexibility from the U.S. Centers for Medicare and Medicaid Services (CMS). CMS recently issued a new rule enabling insurers to offer a wider variety of MA plans in the future with a greater variation of health benefits, specialized cost-sharing designs, and enhanced opportunities for member engagement.
Without question, a consumer-centric approach to plan design has fueled the rise of MA plans. Following are three important characteristics that make MA plans more consumer-friendly than traditional Medicare.
Strong focus on economic value: Perhaps it's a hangover from the decade-ago recession, but today's seniors seem to place a higher priority in extracting value from their healthcare dollars, which to some extent explains why they are flocking to MA plans. These plans provide something very valuable that seniors can't get from traditional Medicare—certainty.
Since 2011, all MA plans have been required to limit beneficiaries' out-of-pocket spending for services covered under Medicare Parts A and B to no more than $6,700. Out-of-pocket limits such as these are (happily) much closer to the true definition of the term "insurance" than what most consumers have previously experienced. Further, a number of MA plans are simply more affordable to seniors. Some plans do not charge monthly premiums and may include benefits that can be tailored to certain types of patients.
Unique benefits: In part because there are so many choices, MA plans will have much greater flexibility to get creative with the personalization of benefits compared to traditional fee-for-service plans. For example, in the future, innovative MA plans can assume a leading role in directly addressing social determinants of health, a group of factors that have drawn greater scrutiny in recent years as a major contributor to health outcomes.
Another example of this opportunity: for seniors who have difficulty with food security and non-emergency transportation, plans would be able to offer unique benefits such as home delivery of meals and service from ride-sharing companies such as Uber and Lyft. For patients who have chronic pulmonary obstructive disorder and live in hot climates, MA plans can underwrite benefits to provide air conditioners. Thanks to the freedom they've been afforded by CMS, MA plans that will offer popular and effective new benefits will likely serve as an example for commercial health plans' future coverage options in the coming years.
Investment in technology and data: Technology will continue to play an increasingly critical role in the evolution of healthcare, delivering greater convenience and cost-savings to patients. Once again, the story here with MA plans is familiar; they have the freedom and financial incentive to experiment with new technologies that could eventually become essentially table stakes for other health insurers.
It's a maxim that the best way to keep people healthy is to keep them out of the healthcare system, but that's exactly what some MA plans are seeking to do through innovative new population health strategies. For example, MA plans are at the forefront of using predictive analytics to anticipate when high-risk patients may need an intervention that addresses a condition before it escalates. Future MA plans may provide benefits that could cover connected devices, such as a heart monitor that sends a congestive heart failure patient's vital signs to his cardiologist, or telehealth services for seniors in remote areas. In fact, a number of new MA plans are leveraging technology to solve age-old health problems in smarter, more affordable ways.
A bright future for MA
After years of theorizing, real consumer-centric healthcare is being delivered to seniors, and MA plans represent one of the most significant catalyzing factors to continue pulling the healthcare system into this brave new world. The future of health insurance is indeed already here, it's just not evenly distributed, to paraphrase science fiction writer William Gibson.
By embracing consumerism with a focus on economic value, unique benefits and investment in data and technology solutions, MA plans offer a roadmap to tomorrow's more consumer-friendly, personalized health insurance experience.
About Jeff Carroll
Jeff Carroll is Senior Vice President, Health Plans for Lumeris. He currently drives the health plan strategy through Lumeris' relationship with Mutual of Omaha. Before this role, Jeff led the market strategy for the Midwest region of the United States, responsible for driving business development, key customer partnerships, and revenue growth.