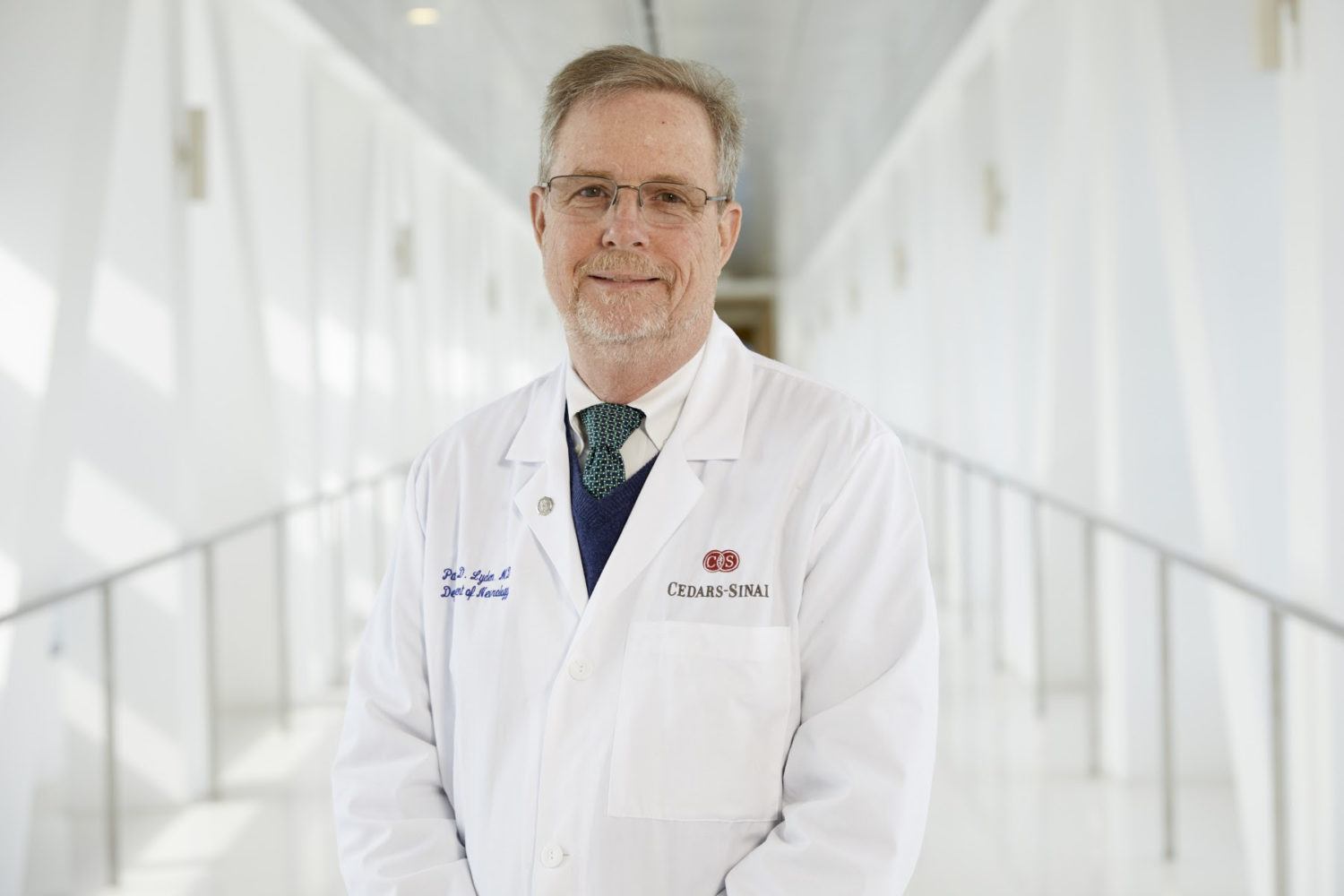 Quick Glance
– Cedars-Sinai named the coordinating center for the multicenter stroke research program
– First-of-Its-Kind Program Will Help Doctors Analyze Several New Potential Stroke Treatments
Cedars-Sinai has been named the coordinating center for a multicenter stroke research program that will be the first of its kind in the U.S. Named the Stroke Preclinical Assessment Network (SPAN) will assess the effectiveness of six potential therapies for stroke.
Stroke Preclinical Assessment Network (SPAN) Overview
The NIH-funded stroke research program will be led by Patrick Lyden, MD, professor of Neurology at Cedars-Sinai. The researchers will also be charged with investigating whether applying higher standards of rigor to preclinical research-that is, phases of medical research that take place before therapies are tested in humans-could produce results that are more likely to succeed in human clinical trials.
The Bigger Picture
Today, current treatments aim to remove stroke-causing blood clots either by dissolving them or extracting them surgically. While both treatments help patients recover, preclinical studies in laboratory mice and rats have suggested that there are several therapies that could potentially help to protect the brain during these treatments and help patients recover better. However, it is not known whether any of these therapies could work in humans.
"While we've made lot of progress in helping patients recover from ischemic strokes, studies in the lab suggest we can do more," Lyden said. "Over the years several labs have shown that therapies used for other diseases could also be repurposed to help patients recover from an ischemic stroke attack." 
Recent studies have shown that promising preclinical ideas often cannot be replicated in other labs or fail when researchers try to test them or translate them into treatments for humans. To address these concerns, the NIH has established a project called Rigor and Reproducibility to establish standards for publishing preclinical research results more like those used for human clinical trials.
While therapies that meet these standards aren't guaranteed to work in humans, Lyden said that researchers think this technique may help them find possible treatments more efficiently.
Francesca Bosetti, Ph.D., Pharm D, program director of the NIH's National Institute of Neurological Disorders and Stroke, believes that SPAN will take the NIH's guidelines one step further. "The network will use clinical-trial practices and standards to search for the neuroprotective stroke therapies that have the greatest potential for working in humans," Bosetti said.
Participating Medical Centers & Protocols
In addition to Cedars-Sinai, medical centers participating in the study include the University of Texas Health Center, Houston; Massachusetts General Hospital, Boston; Augusta University, Georgia; Johns Hopkins University, Baltimore; University of Iowa, Iowa City; and Yale University School of Medicine, New Haven.
As part of their participation, each laboratory participating in the program will submit a plan for a proposed treatment for stroke. Proposed treatments could be a surgical procedure or a medication. The other participating laboratories will then test the effectiveness of the potential treatments. Effectiveness is measured by how well the therapy does in protecting the brain during clot removal after an ischemic stroke. Some of these therapies have been approved by the U.S. Food and Drug Administration for treating other diseases, such as cancer and multiple sclerosis.
The trial will follow several critical clinical-research practices such as randomization of treatments, large test sizes, blinded analysis and attempts to reproduce results at multiple sites. The results will help investigators decide whether any of these therapies should be examined with Phase II human clinical trials.
Why It Matters for Cedars-Sinai
Nancy L. Sicotte, MD, chair of the Cedars-Sinai Department of Neurology, says the ultimate goal is to translate the results of these studies into therapies that can help patients recover faster. "At Cedars-Sinai, we're committed to looking for ways to improve patient care," Sicotte said. "This program will look beyond the current standard of care to see if we can find ways to help patients get back to normal after a stroke."