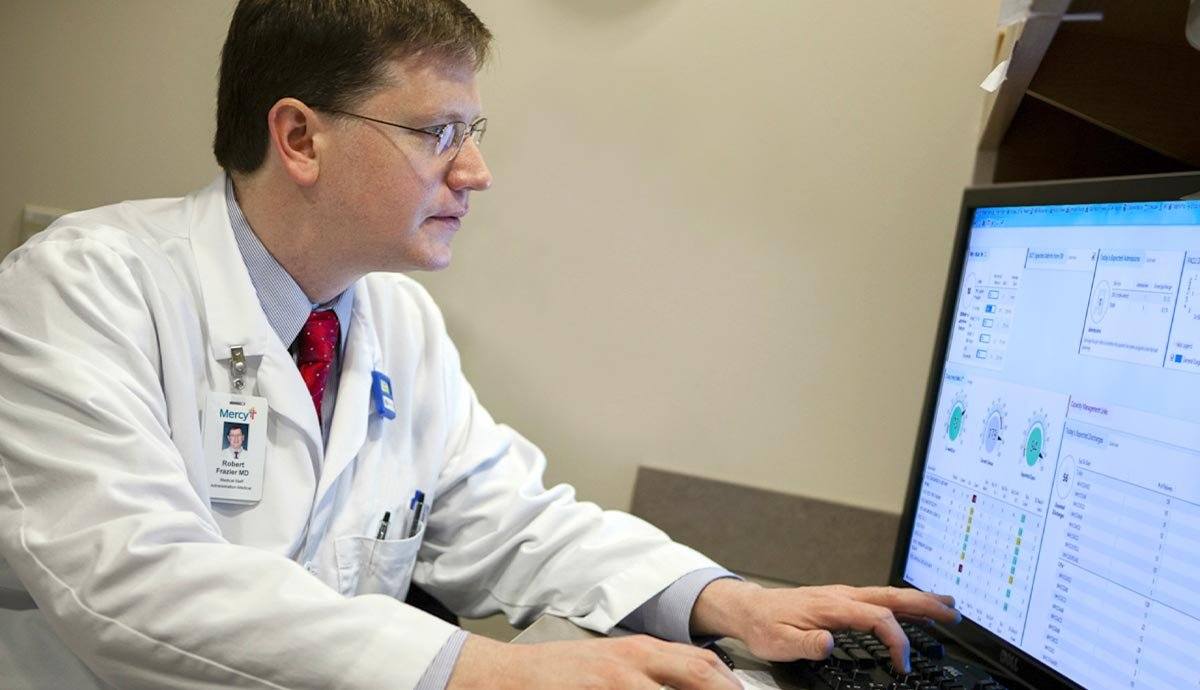 Mercy Technology Services (MTS), the information technology arm of St. Louis-based Mercy health system, has launched a nationwide real-world evidence network to pool clinical data for advanced analysis. The new initiative aims to create a new model of curated data sharing among providers, drug and device makers, regulators and more to power better patient care.
MTS Real-World Evidence (RWE) Network Background
Developed in partnership with global tech giant SAP, MTS' new network aims to tap into the vast amounts of clinical data generated by health systems every year. By creating a consortium of providers, MTS will facilitate the pooling of data between health systems for the purpose of conducting more advanced analytics. Partnering with hospitals around the country, MTS will build on its current repository of de-identified patient data from electronic health records (EHRs) and other sources, establishing what has the potential to be the world's largest database of Real-World Evidence (RWE).
Launching with an initial focus on orthopedic, cardiology and oncology evidence, MTS' RWE Insights Network is unlike others in that its subscribers – drug and device makers, etc. are supplied with curated data, not data dumps, which is refreshed regularly with any new records and patient encounters and then organized by Mercy's data scientists to answer many questions as they arise. Unlike claims and registry data, subscribers also get detailed information at the clinical practice level and access to clinicians to give the data context, making it easy to understand.
RWE Network Draws Insights From De-Identified Patient Data

Powered by the SAP HANA database and ten years in the making, the network leverages MTS' RWE solution, which currently draws insights from millions of Mercy's de-identified patient records. The initiative has a sizeable head start in harnessing RWE thanks to Mercy's early work in unique device identification, the FDA-sponsored BUILD initiative, huge volumes of diverse data and more than a decade of records for historical analysis. Using award-winning natural language processing (NLP), MTS also extracts data from doctors' notes for up to 80 percent more clinical information, resulting in deeper, more accurate intelligence.
"We began this work to ensure the medical devices Mercy uses work for patients," said Dr. Joseph Drozda, Mercy's director of outcomes research and pioneer in using unique device identifiers for tracking implanted medical devices (e.g., coronary stents, pacemakers, etc.). "With more than 8,000 new medical devices entering the market each year, it's critical that we find better ways to evaluate their performance."
Providers Tap Into Enhanced RWE Data to Drive Clinical/Business Insights
In this model, the consortium's providers can use enhanced RWE to guide their own data-driven clinical and business decisions, while supplying much needed clinical information to makers of medical products and health care regulatory bodies. Plus, the model creates new revenue for providers to address today's cost pressures, helping fund their health care mission while facilitating innovation.
How RWE Network Saved Mercy $33M in Implanted Devices & Surgical Supplies
RWE helped Mercy shine a light on the cost of devices compared to their outcomes, highlighting products that have potential to work best at the best price point – a key feature other providers can benefit from as a partner in the consortium. In the first three years of RWE use, Mercy saved an estimated $33 million in implanted devices and surgical supplies without sacrificing exceptional care.
Thanks to these advancements and RWE wins, Mercy announced research partnerships with global health technology leaders Johnson and Johnson Medical Devices, Medtronic and BD (Becton, Dickinson and Company), using MTS' solution to gain insight about the effectiveness of their medical devices and the clinical variables that factor into it.
"Having the ability to study patient care pathways and conditions before and after exposure to a medical device is crucial to understanding how those devices perform outside of the controlled clinical trial setting," said Dr. Rick Kuntz, SVP of strategic scientific operations at Medtronic. "By partnering together, Mercy and Medtronic have set out to create a comprehensive and economical evidence generation model that ultimately allows patients to benefit from the latest therapies and technologies as early as possible."
3 Ways MTS' RWE Insights Network Creates Value for Stakeholders
In addition to patients, below is how MTS' RWE Insights Network creates value for each of its stakeholders.
1. Providers, once they've contributed data to the RWE network, will gain shares of revenue from each relevant query of that RWE by its subscribers. In addition, using MTS' solution can help providers accelerate their evidenced-based decision making with visualization dashboards to compare costs and outcomes of products used in their organizations, as well as access to benchmarks derived from the experiences of all participating providers.
2. Medical device and pharmaceutical companies can subscribe to RWE to help address regulatory requirements, drive drug and device development, support outcomes-based contracts and reduce their products' time to market.  
3. Federal health agencies can use RWE to enhance monitoring a product's safety once it's on the market, tracking adverse events and leveraging data for regulatory decisions.  
Why RWE Network Is A Game Changer for Leaders Across Healthcare
"It's a clinical research model where everyone wins," said Curtis Dudley, MTS' vice president of data analytics. "Mercy built our RWE platform to make sure we're providing the best possible care, but with an urgent need for data-driven change across health care, it just makes sense to scale our efforts, share unique capabilities and come together as empowered providers to create better care for patients everywhere."