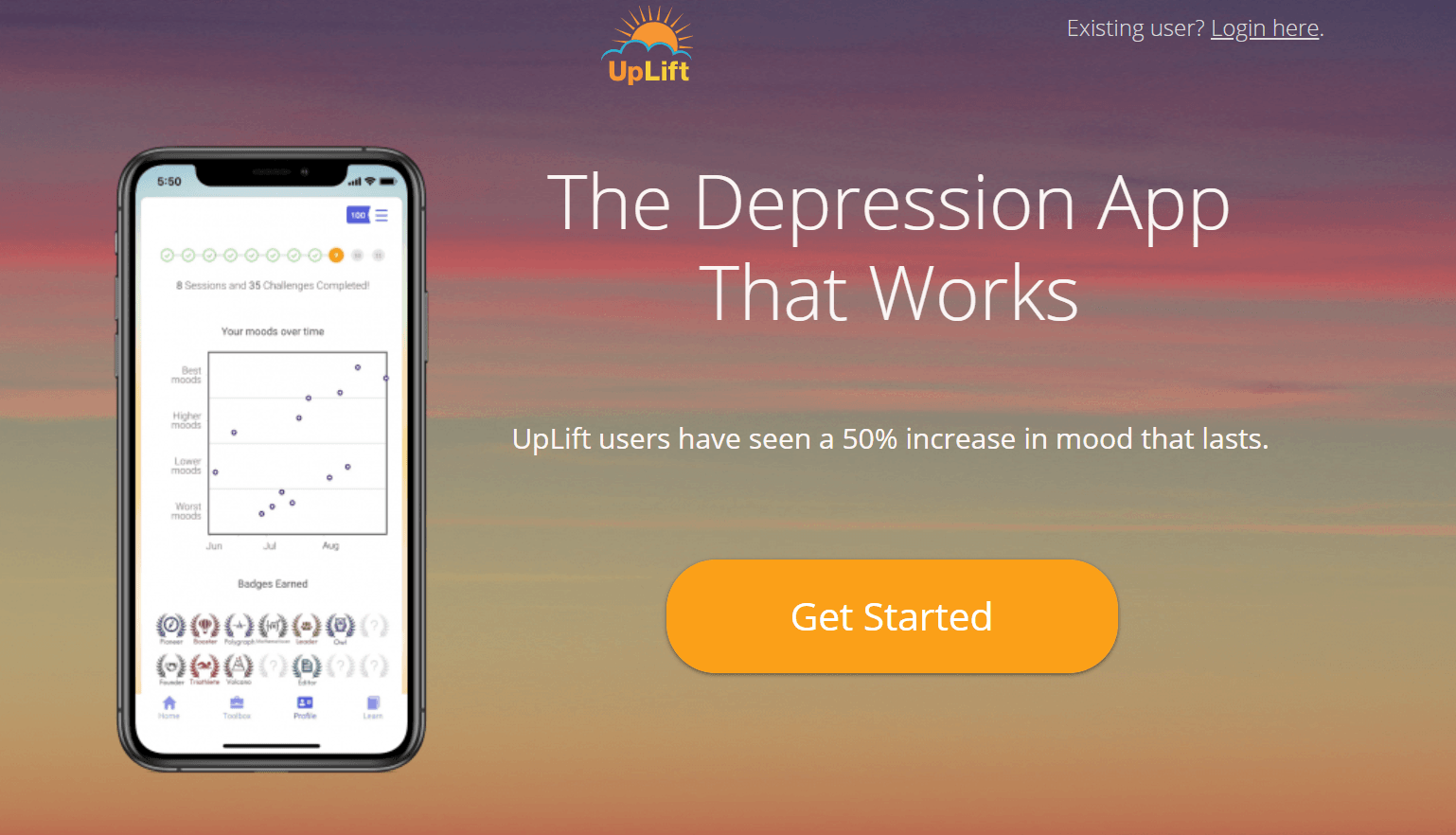 UpLift is the first mobile consumer app for depression to be based on a complete course of Cognitive Behavioral Therapy (CBT). The new round of funding will be used to accelerate UpLift's development and improve core technology, while also building out newly requested features like an enhanced gamification system, the ability to connect with a coach, and more evidence-based and personalized activities to improve users' mood.  
Cognitive Behavioral Therapy (CBT) Approach to Depression
UpLift includes twelve tailored "Sessions" and a toolkit of homework "Challenges," all based on CBT, the most evidence-based psychological treatment in existence. Over the last two decades, computer-based CBT programs have shown to be effective in multiple meta-analyses. UpLift drastically improves upon these first-wave programs by being more interactive, more responsive to user needs, and by being the first available as a mobile app directly to consumers.
Pricing/Costs
Pricing for UpLift starts at $29.99 monthly or $14.99 a month quarterly at a 50% discount billed in 3-month increments. Users can cancel this account at any time.
Traction/Milestones to Date
To date, over 20,000 people have signed up for UpLift app. A recent pilot study with 120 participants found that users who completed the program had depression scores fall by 50% in one month, with improvements maintained 6 months later.
"These added resources are an important milestone on our mission to help 1 million people overcome depression." says Eddie Liu, UpLift's Co-founder and CEO, who is also the creator of MoodTools, an app for depression downloaded by over 1 million people.