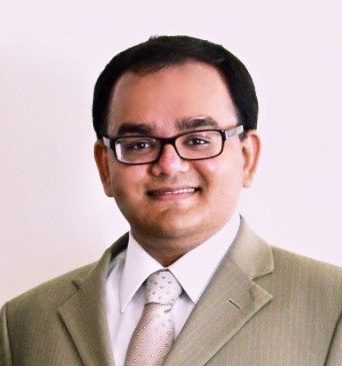 Healthcare organizations are increasingly turning to data analytics to solve their toughest business challenges. As information becomes less siloed, and technology systems do a better job of both generating and sharing data, organizations are seeing the need to more precisely identify patterns to predict patient needs, anticipate resources and improve processes. There is now as much emphasis on making the data work as there was on collecting data, so it can affect change.
Unfortunately, entities often struggle to realize a solid ROI with regards to data analytics technology, especially as they try to anticipate the future of healthcare data use and how tools like artificial intelligence (AI) will factor into their success. Although data analytics solutions are designed to help organizations make sense of data and prompt action to improve business and clinical outcomes, healthcare entities must establish the appropriate context and processes for the technology, like identifying and standardizing data submission requirements across the organization, or they increase the chances of less-than-optimal results.
The risks of rushing in
Without a defined data analytics strategy, an organization can over-invest in complex software and hire staff to implement solutions without fully understanding the goals of the work. As a result, an entity may gather a lot of data without knowing how best to act on it. This can be overwhelming and lead to a lack of focus. Organizations may end up engaging in sweeping projects that don't fully answer the questions physicians and business office staff truly have. A lack of clarity can also lead to frustration, a sub-par engagement with clinicians, and an absence of "clean" data, all of which may hinder efforts to incorporate new technologies like AI in the future.
Tips for creating a robust data analytics program
To establish a foundation for effective data analytics use, an organization should spend time early in the process defining a program. Here are some key considerations to keep in mind when starting the work:
1. Devise a strategy for using the data. Before investing in a data analytics tool, pull a group of stakeholders together to prioritize which business problem you would like to address and what you would like to learn from the data. Perhaps you want to identify areas of revenue leakage or determine whether you're effectively managing high-risk populations. As a result of these discussions, some key priorities should emerge, allowing organizations to focus use of data analytics on the most relevant information. Once you know what you want to learn, then you can identify the appropriate data sources, visualization strategies and utilization metrics.
2. Select meaningful KPIs. Key performance indicators (KPIs) can show whether a data analytics program is working and measure the value added to the organization by the program. Both outcome and process measures are beneficial. Organizations can look to outside organizations as sources to benchmark valuable outcome measures. The Centers for Medicare & Medicaid Services (CMS), medical associations and professional associations often have recommended measures and target thresholds.
Process measures demonstrate whether you are executing your data strategy appropriately and using it to make improvements. Regularly reviewing these can be a good way to assess the value of the data analytics program and whether it's doing what it is designed to do.
3. Assign a champion to guide the work. A good data analytics project has high-level leadership support as well as a subject matter expert who is familiar with the intervention area. By engaging this individual or group of individuals upfront, you can ensure the project remains on track and the final information is useful and usable.
4. Work with a knowledgeable partner. Leveraging data for decision making is not a skill found in most healthcare organizations. Attempting a data analytics initiative without expert guidance could end up being more expensive and less profitable. An experienced partner can help craft an appropriate and achievable strategy and follow through with precise execution. This resource can also determine how clean the data is, and if additional work is necessary to make it cleaner. When data analytics reports reveal priorities, there can be a myriad of tasks that emerge. A data analytics partner can also tackle some of those tasks, freeing time for staff to focus on other areas.
5. Seek short-term wins. To be financially prudent, it's important to pursue incremental changes and achieve success in shorter bursts. Before pursuing an initiative, consider the costs and the value the initiative will bring. Is it worth the outlay at this time? Are there other priorities that would generate a stronger ROI? Taking an incremental approach will help sustain financial commitment as well as staff and leadership buy-in because people will clearly see the benefits and be more motivated to continue the work.
6. Commit to the long-term. To ultimately be successful with data analytics, an organization must do more than just set up the program and let it run. It should be a continuous effort where you pursue cycles of changes that build over time to address varying issues you currently or could potentially face.
It takes more than technology
There is a lot of groundwork to lay before onboarding an analytics solution. In some ways, the technology piece is the penultimate step in an overall improvement initiative. By first developing a data analytics strategy and setting priorities, an organization can realize greater ROI from technology and make faster strides in elevating performance into the future.
Dr. Anunaya Jain is the Vice President at IKS Health, a premier partner for ambulatory care organizations nationwide. Bringing an integrated solutions set, coupled with insight into industry trends and direction, the team at IKS helps organizations perform more effectively for better clinical, financial, and organizational outcomes.