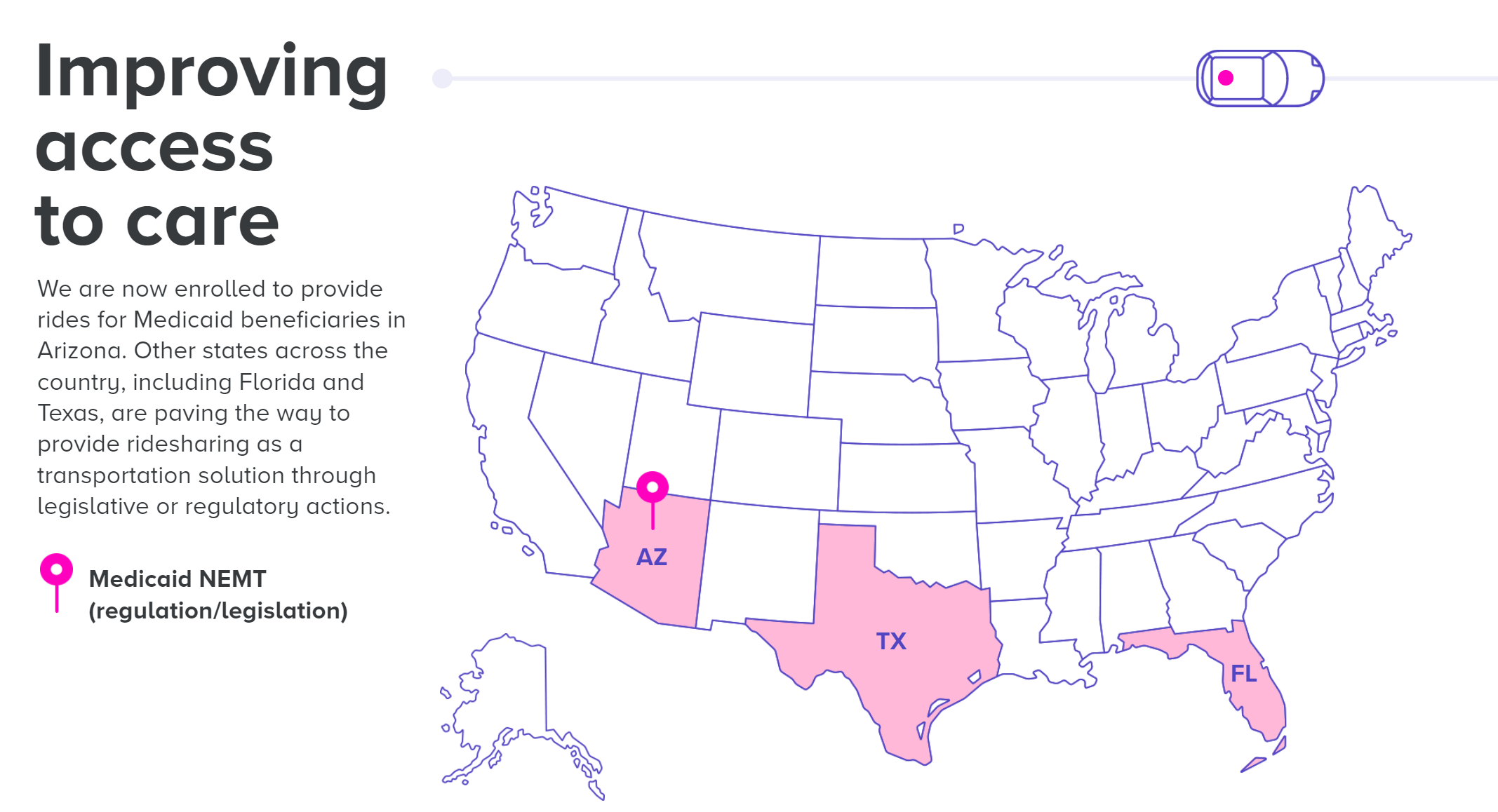 Ride-sharing company Lyft, today announced it has been approved to become an enrolled Medicaid provider in Arizona, following new state regulations for non-emergency medical transportation. Lyft is now a covered transportation option to get eligible patients to and from medical appointments.  
Exploring Medicaid Opportunities in Florida and Texas
The approval makes Lyft the first national ridesharing company to bring our transportation solution to millions of Medicaid beneficiaries in Arizona. In addition, Lyft is actively enrolling and exploring Medicaid opportunities in other states, too, including Florida and Texas. Florida and Texas have recently signed bills into law, which will allow ridesharing as a Medicaid transportation option. 
Why Medicaid Programs Are Turning to Ridesharing for Better Access to Care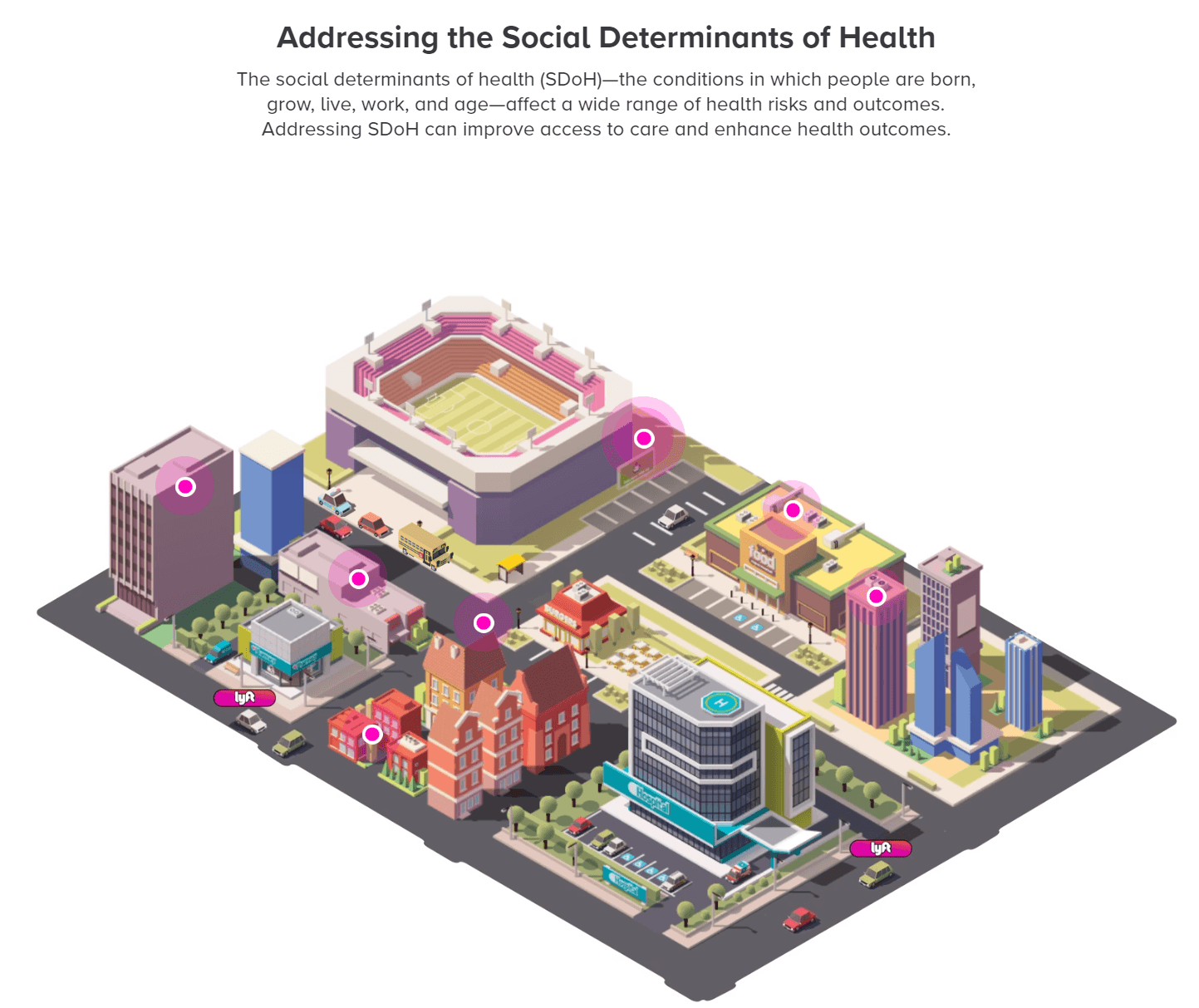 States across the country are paving the way for better access to care by integrating rideshare as a transportation solution in their Medicaid programs, with the potential to impact nearly one-fifth of the US population. In Arizona alone, 23 percent of the population is enrolled in Medicaid.  Every day, 10,000 patients miss or delay care due to a transportation barrier. In addition, Lyft is addressing social determinants of health (SDoH) by offering ridesharing to improve patients better access to care. This means better health outcomes for communities, but also saved expenses for both the hospital and the patient in the long run: Every $1 spent on NEMT saves $11 in healthcare costs.
Over the past three years, Lyft has worked with leading brokers to provide affordable and reliable transportation for patients. Lyft's scale and network make it an attractive partner as more states update their Medicaid programs and modernize NEMT — immediately driving cost savings, improving access to healthcare and increasing passenger satisfaction.
"As more states look to update their Medicaid programs, Lyft's national scale and network make us an effective and powerful partner. Over the past three years, we have forged partnerships with leading companies in the healthcare ecosystem to provide affordable and reliable transportation for patients who  need to get to and from medical appointments, the pharmacy, and fitness centers. Because of our  experience and relationships with top providers across the country, including the Medical Transportation  Broker of Arizona (MTBA), and Access2Care in Florida, we can immediately drive cost-savings, improve  access to healthcare, and increase passenger satisfaction," said Lyft in a blog announcement.