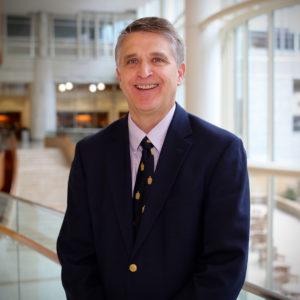 Today, Fundamental Surgery, the innovative surgical training platform that combines virtual reality with haptics (the sense of touch), announced Dr. David R. Farley as the newest member of their Global Medical Panel.
Dr. Farley is a surgical consultant in the Department of Surgery at Mayo Clinic, who holds the academic rank of professor of surgery, Mayo Clinic College of Medicine and Science with a focus on general, endocrine, breast and minimally invasive surgery disciplines. He has helped train over 300 young surgeons and is a member of the Mayo Clinic School of Medicine Hall of Fame for teaching. In his role on Fundamental Surgery's Global Medical Panel, he will guide the development of the education platform with a particular focus on general surgery.
The new appointment comes after FundamentalVR announced a three-year strategic collaboration and joint development agreement with Mayo Clinic, the U.S. leading academic medical center, which will see both companies jointly develop market-leading surgical VR simulation and education products.
I am excited to work with an extraordinary group of forward-thinking surgeons, scientists, engineers and educators to collaborate in creating dynamic, engaging and useful resources for surgical learners of varied skills and experience" said Professor Farley. "The ability to allow learners to practice, see, and feel the correct way to proceed with critical operative steps and procedures is a giant leap forward to enhance surgical performance and improve patient safety and outcomes.