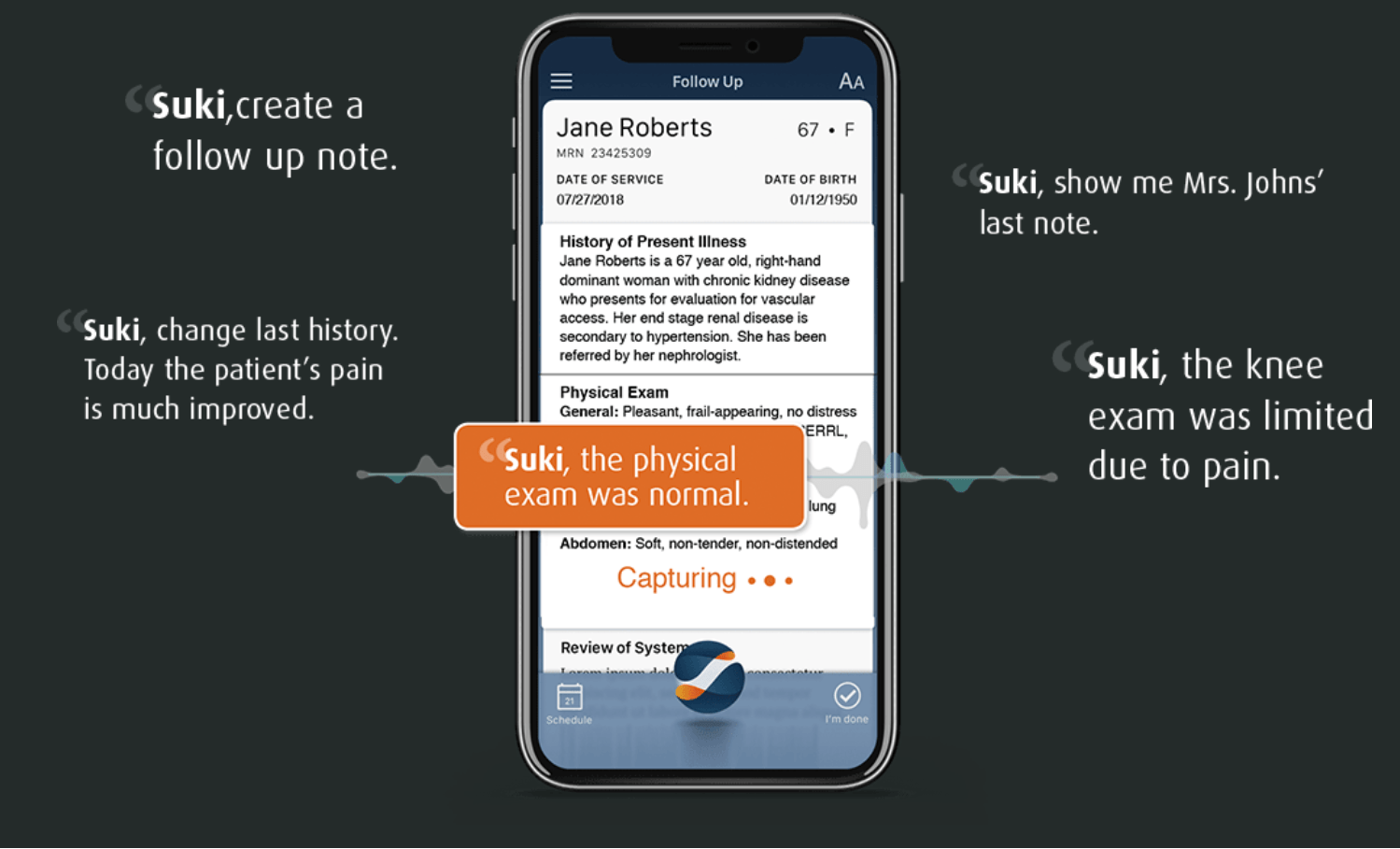 National women's health network Unified Physician Management (Unified) announced that it is teaming up with Suki to offer an artificial intelligence-powered, voice-enabled digital assistant to its national network of women's health care providers. Suki uses a combination of voice commands from physicians and the context in which they practice to create a clinically accurate note that is then sent to an electronic health record (EHR) system.
Unified Locations
Unified has medical practice affiliations in nine states including Arizona, Florida, Georgia, Maryland, New Jersey, North Carolina, Texas, Virginia, Washington, plus the District of Columbia. More than 2 million women receive care from medical practices affiliated with Unified, who also deliver 100,000 babies annually. Overall, obstetrics care delivered at these private practices accounts for one in every 40 U.S. births.
Digital Voice Assistant Benefits for Physicians
Suki is available to Ob-Gyn practices beginning this month and can integrate with multiple EHR systems. Physicians at Unified medical affiliates need less than 30 minutes of training with Suki, allowing it to be deployed and productive on day one.
Over time with use, Suki can distill a doctor's conversation with a patient into an actionable plan, based on the doctor's known preferences and clinical practice guidelines. A doctor can tell Suki, "I performed a well woman exam" for a patient and Suki knows how to create relevant content for the note — and the resulting note is tuned not only to the doctor's medical specialty but also to their vocabulary and style.
Streamline Documentation Directly Within The Patient's EHR
The digital assistance streamlines documentation inside patient EHRs and improves data access, which helps physicians create appropriate care plans. The overall care experience can also, improve as physicians' time is freed from administrative tasks — giving patients and providers more one-on-one time. Data on using Suki over a one-year period across multiple specialties show up to a 70 percent reduction in the amount of time physicians spend on medical notes. (In comparison, for every hour of direct clinical facetime with a patient, physicians spend nearly two additional hours on medical paperwork.)
"Partnering with a company like Unified and its rapidly growing national network of women's health care providers allows us to continue giving doctors more control of the time in their day — at scale — and we're looking forward to sharing details on additional collaborations that are in the works soon," said Nathan Gunn, MD, Suki's chief operating officer.
The partnership with Unified builds on a recent collaboration with Sutter Health that Suki announced in March 2019. Today, Suki is used across the country, accounting for more than 1,500 patient interactions every week.
"Women's health care is incredibly personal, and Suki helps providers to concentrate on providing exceptional care by lowering the barrier created by EHRs," said Matt Eakins, MD, Chief Operating Officer at Unified. "Suki not only helps our providers more accurately document the care they deliver, but enhances clinician experience and helps us address provider burnout."