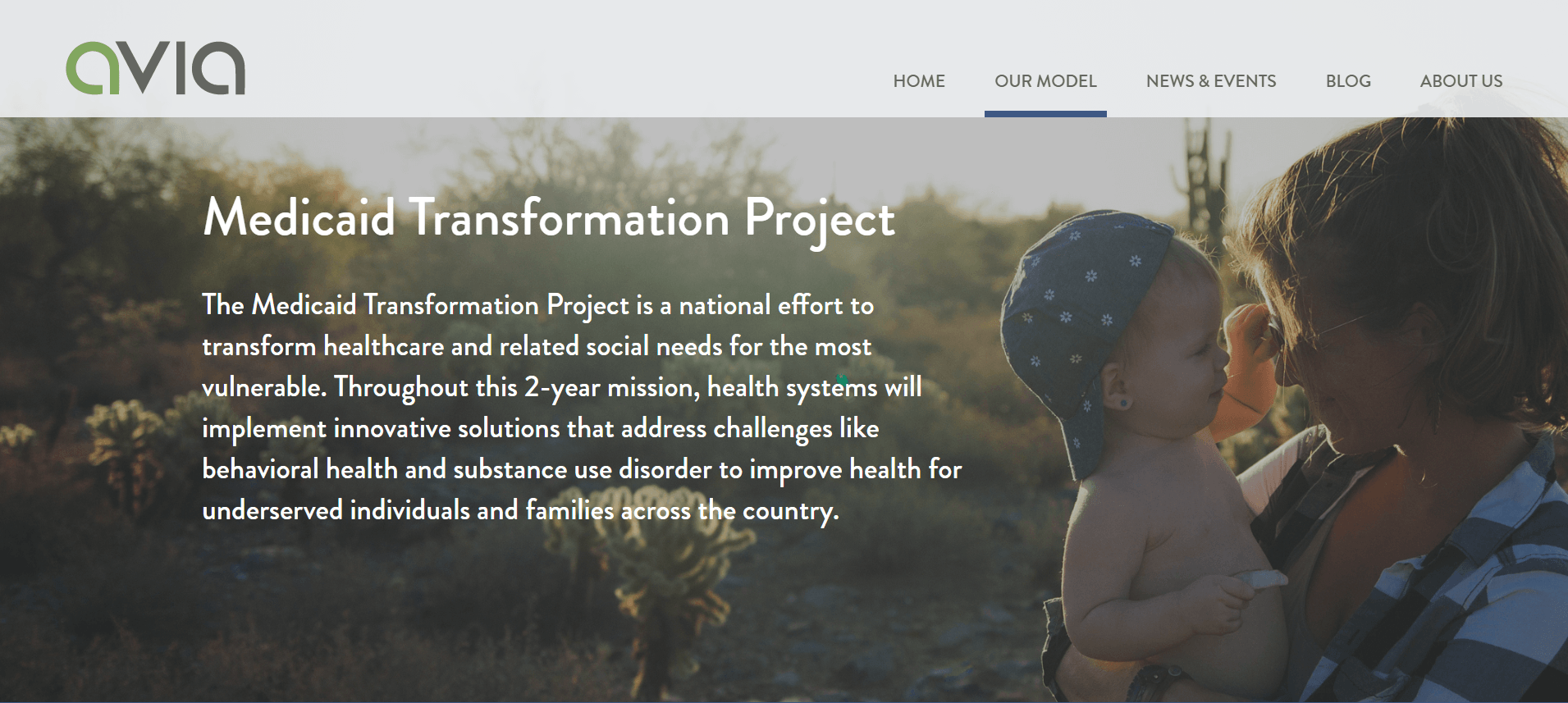 AVIA, the nation's leading network for health systems seeking to innovate and transform, today announced that Boston Medical Center (BMC), the largest safety net hospital and busiest trauma and emergency services center in New England is one of AVIA's newest members. BMC will collaborate with 27 health systems in the Medicaid Transformation Project (MTP), which is led by AVIA and Andy Slavitt, former acting administrator of the Centers for Medicare & Medicaid Services.
Medicaid Transformation Project Overview
The goal of MTP is to actualize digital transformation that will positively impact physical, mental, and behavioral health for vulnerable populations, including the 75 million Americans who rely on Medicaid. BMC has joined this collaborative network to promote health equity and transform how care is delivered for its patients, 70% of which are from under-served populations and 32% of which don't speak English as a primary language.
BMC is also deeply committed to improving community and behavioral health; it recently received a grant from the National Institutes of Health as part of a $350 million study that aims to reduce opioid overdose deaths by 40 percent over three years.
Why BMC Joined AVIA?
BMC is driven by its mission and ambition, including a long-term vision to make Boston the healthiest urban population in the world. As a Member of the AVIA Innovator Network, BMC is now connected with more than 45+ action-oriented health systems across the nation and a team of 90+ digital health experts at AVIA. By working with AVIA and these leading health systems, BMC will make smarter and faster technology selections and investment decisions. In addition to MTP, initial work will include evaluating and scaling virtual care models.
"We joined AVIA to learn how to better leverage digital and keep evolving," says Dr. Alastair Bell, Executive Vice President, Strategy and Chief Operating Officer for BMC. "Digital is a key to improving access to care, unlocking operational efficiencies, and building new capabilities to leverage and connect our resources. Collaborating with our peers will challenge us to think differently, and AVIA will provide us with the playbook to get from innovation to impact."