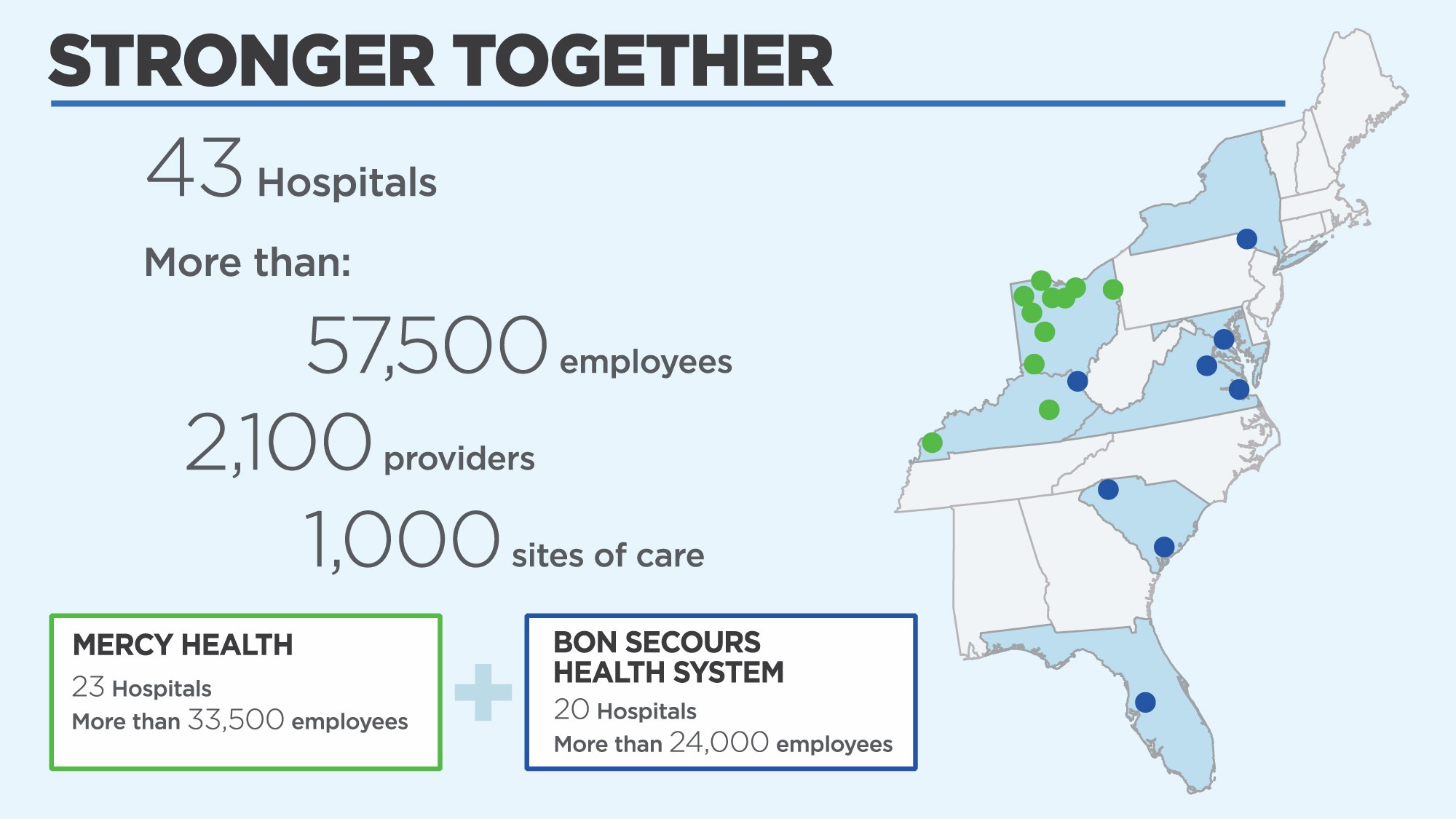 Bon Secours Mercy Health sold their 51% majority stake in revenue cycle management company Ensemble Health to Golden Gate Capital, a private equity investment firm. Bon Secours is expected to receive $1.2 billion cash which will be reinvested in Bon Secours Mercy.  As part of the agreement, Bon Secours Mercy Health will continue as a commercial partner to Ensemble, as well as remain a minority owner in the Company and continue to serve on the Company's board.
Founded in 2014, Ensemble partners with hospitals across the United States to create real and lasting value through revenue cycle outsourcing and other services aimed at improving healthcare operations. The Ensemble leadership team is differentiated by its extensive experience as hospital and physician practice operators, as well as it's hands-on, client-first mindset. Addressing the shift to value-based care and the changing regulatory landscape, Ensemble's proven collaborative partnership approach uses operational and process best practices, analytics and technology to craft comprehensive solutions for its clients.
Golden Gate Capital's investment will ensure continued delivery of exceptional results for current and future partners through enhancements in technology, services, and people. The transaction facilitates the next phase of growth for Ensemble, which has grown to 3,600 employees serving customers in 30 states, and more than 60 full outsource partner hospitals. Ensemble's current management team and best-in-class associates, along with its culture of transparency and mission to improve the quality and affordability of healthcare, will remain central to the Company's and Golden Gate Capital's long-term growth strategy. Following the close of the transaction, Ensemble is expected to be conservatively leveraged to ensure continued stability.
"Healthcare and the relationship between providers and payors are becoming increasingly complex, and the demand for our services is expanding significantly," said Judson Ivy, founder and CEO of Ensemble. "This partnership will support our continued growth and allow us to invest in new technologies, positioning Ensemble as a leading innovator in our field and allowing us to continue to deliver outstanding results and best-in-class services. This is not a sale of the Company, but the addition of a new value enhancing investment partner that is fully committed to our philosophy and mission. We are confident Golden Gate Capital is the right partner as we embark on this exciting next chapter and look forward to what we can achieve together."