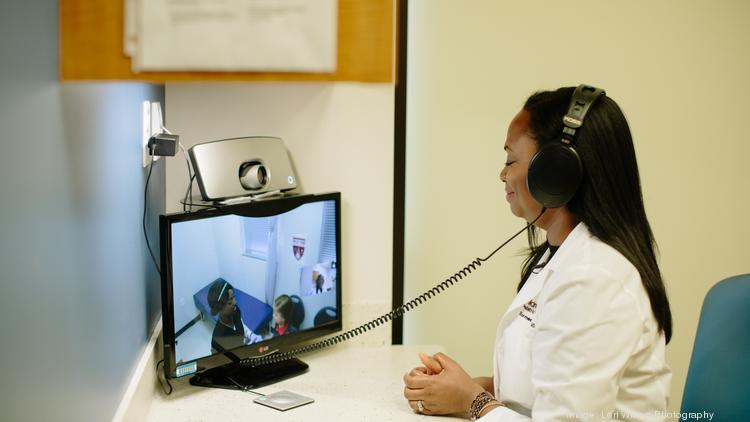 Virtual care received an essential boost in November 2018 when CMS Administrator Seema Verma addressed the Alliance for Connected Care Telehealth Policy Forum for Health Systems. Verma told the audience, "Telehealth is changing the very face of healthcare." This shift is apparent in the behaviors of healthcare consumers. While consumers may love the idea of virtual care, a new study shows few are taking advantage of it.
Patients Hungry for Virtual Care
That's the core message coming out of a recent Vivify Health survey, which showed 83% of consumers are interested in receiving virtual care, but only 17% are utilizing it. The online survey of 200 U.S. consumers were 34 percent male and 66 percent female. The bulk of respondents were nearly evenly split between those who are 25 to 34 years old (25%), 35-44 (24%) and greater than 54 (23%), illustrating that the desire for remote care appears to cross generational boundaries.
Of Vivify Health survey respondents, 72% indicated they would prefer to request a virtual visit from their physician if one is available versus going into the office. Further, nearly three-quarters stated that having access to virtual care would improve not only their opinion of, but their loyalty toward, their provider. More than two-thirds of respondents believe that allowing their physician to manage their care virtually will help improve their health conditions.  Virtual visits are now a key part of long-term patient monitoring programs, allowing virtual check-ins which enable patients to extend the duration between doctor's visits or unplanned hospital stays.
Barriers to Virtual Care Adoption
While clinicians broadly share their patients' enthusiasm for greater utilization of virtual care programs, regulatory and industry barriers have impeded broader access and as a result, adoption has been slow. Still, with the global remote patient monitoring (RPM) market alone expected to surpass $1.6 billion by 2026, it appears the tide is turning. With the new RPM reimbursement in the 2019 Physician Fee Schedule and with further pending regulatory changes in the coming years, there will be a greater expansion for physicians to improve patient outcomes and engage those patients with chronic conditions.
One of the most significant barriers to telehealth to date has been the question of how physicians will be compensated for the time spent on remote care. It appears, however, that the reimbursement landscape is now changing. Beginning in January 2020, Medicare Advantage plans will be empowered and financially incentivized to expand their use of telehealth, including remote patient monitoring, in ways they weren't before. Plans will have more flexibility to offer new forms of telehealth as part of additional telehealth benefits not previously available in Medicare Advantage.
CMS is intent on making the same shift in primary care transformation. With regulations shifting, consumers having a keen interest in re-examining how they monitor their care. This shift is creating the perfect opportunity to examine the ways in which practices and health systems can increase telehealth utilization to improve the patient/provider experience and generate positive health outcomes.
While healthcare providers might be reluctant to change, consumers do not appear to share their concerns. Of the survey respondents, 69% expressed no concern with the security of their information being protected if they were to virtually correspond with their physician over the Internet. When asked how they would like to manage their care, more than three-quarters of respondents indicated their preference to use their own device, whether a smartphone, tablet, or computer, rather than having their physician or hospital issue them one.
"What is abundantly clear from the survey is that there is a huge pent-up demand for virtual care among consumers," said Eric Rock, CEO of Vivify Health. "Scheduling a virtual visit is great for extending the reach of episodic care. But what consumers need is continual care. Much of what happens in a physician's office, such as taking vital signs or looking into visible symptoms, could be handled just as well virtually and on a daily basis. This is not only more convenient for the patient but also more efficient for the practice. By making the medical home the patient's actual home when it's appropriate, we can elevate the level of care, catch developing issues earlier, and do a better job of keeping patients healthier."