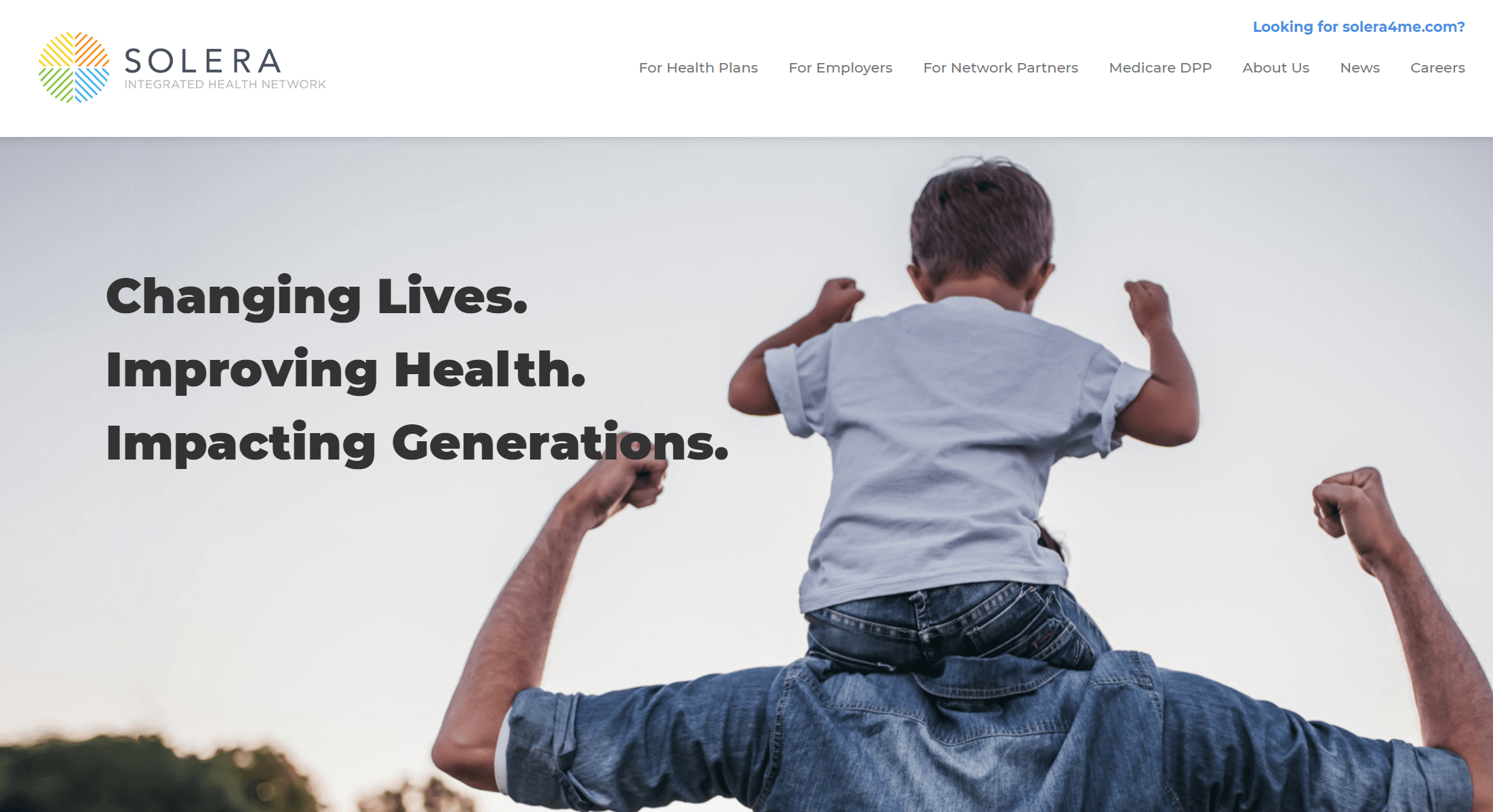 Solera Health, a Phoenix, AZ-based technology-enabled integrated benefit network has raised $42 million in Series C funding led by HCSC Ventures. Current investors BlueCross BlueShield Venture Partners/Sandbox Advantage Fund, Adams Street Partners and SJF Ventures also participated in the most recent funding round. The Series C round, Solera's largest to date, brings its total funding to $72 million.
Integrated Benefit Network
Founded in 2015, Solera Health serves as an integrated benefit network that connects patients, payers, and physicians with community organizations and digital therapeutics providers, simply and securely. Solera helps consolidate highly fragmented programs and services into a single marketplace allowing health plans and medical providers to increase consumer participation while lowering associated costs.
By using data science to proactively identify the "best fit" program provider based on each individual's unique health goals, needs, and preferences, the company has proven to have a significant impact on improved patient outcomes at a fraction of the cost of traditional medical care.
Recent Traction/Milestones
The company has proven that simply matching people to the program best fit to their needs enhances engagement, drives program success and significantly lowers health care costs. Over the past 12 months, Solera's network has evolved to support a broader array of lifestyle modification programs, including diabetes management, hypertension, stress, sleep, tobacco cessation, and weight management.
The company recently entered into a strategic partnership with Blue Cross Blue Shield Institute to launch a nationwide program to tackle SDOH at the community level. This unique alliance allows health plans to document health improvement and cost savings through Solera's curated network of providers and payment infrastructure to address SDOH in a sustainable and scalable way.
The Series C round of funding will allow Solera to scale beyond its proven payment innovation model for chronic disease prevention and management to address behavioral health and social determinants of health (SDoH) including food insecurity, medically tailored meals, transportation falls prevention and social isolation. Solera Health currently has more than 60 million lives under contract.
"There is no greater vote of confidence for the impact Solera Health is making than a substantial investment from our health plan clients," said Brenda Schmidt, CEO, Solera Health. "We've proven our model's success in driving results in chronic disease prevention and look forward to expanding our relationships with our health plan partners to help their members holistically manage their health."