Misonix, Inc., a provider of minimally invasive therapeutic ultrasonic medical devices announced it has entered into a definitive agreement to acquire Solsys Medical, LLC, a privately held regenerative medical company in an all-stock transaction valued at approximately $97 million. The acquisition of Solsys substantially broadens Misonix's addressable market through wound care solutions that are complementary to its existing products.
Theraskin: Real Skin from One Human to Another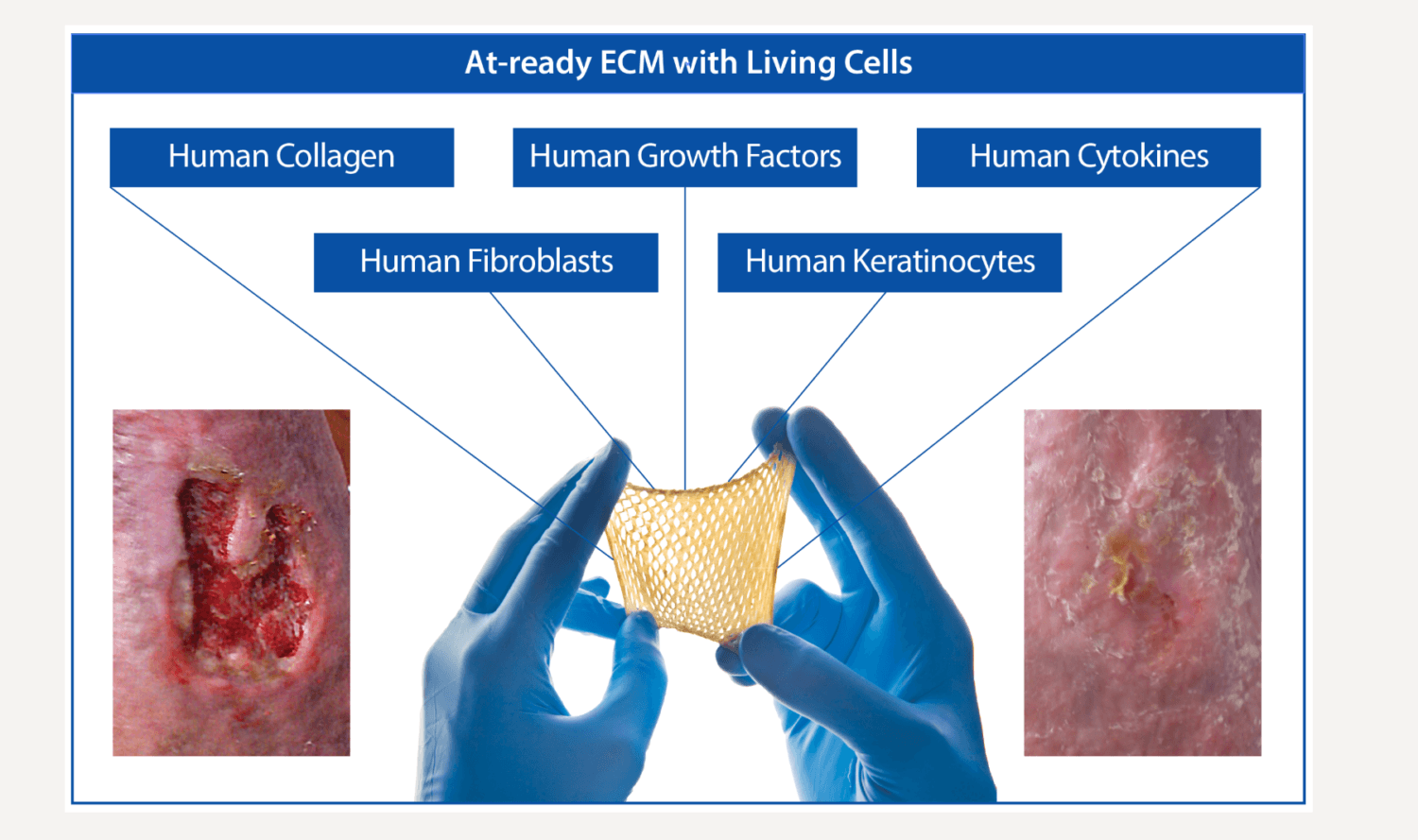 Solsys markets an advanced wound care product under the brand name TheraSkin, a cellular and tissue-based product for regenerative wound healing designed to help healthcare professionals treat difficult-to-heal chronic wounds. TheraSkin is a clinically proven, minimally manipulated, living human split-thickness skin allograft that is cryopreserved to retain living cells and growth factors while maintaining a mature native human dermal architecture.  
The versatility in applications and sizes of TheraSkin reduces product waste and helps drive operational efficiencies to better manage total cost of care and quality outcomes needed to treat difficult to heal and chronic wounds. TheraSkin has been applied to over 100,000 wounds supported by multiple clinical studies.
Why Solsys?
"We have known the team at Solsys for over two years and have been impressed in their ability to grow their revenue meaningfully during that time. The acquisition of Solsys Medical is a transformative event for Misonix and represents a strategically and financially compelling growth opportunity for the Company and for our shareholders. Solsys and its leading wound treatment application, TheraSkin, is highly complementary to Misonix's existing wound debridement solution, SonicOne. As a result, the combined entity will be ideally positioned to establish a new standard of care in the growing chronic wound care market through what we view as the best-in-class wound treatment solution. The Misonix-Solsys differentiated wound care treatment is supported by extensive clinical data that demonstrates the positive impact to critical aspects of wound healing process that lead to improved patient outcomes, as well as clinical efficacy and a strong economic value proposition for hospitals," said Stavros Vizirgianakis, President and Chief Executive Officer of Misonix.
"The proposed transaction significantly enhances the competitive position of the combined entity through increased scale and broader commercial reach. By acquiring an established participant in the tissue space with a direct sales team of over 80 professionals, Misonix significantly advances its go-to-market strategy by creating two dedicated sales teams for our wound and surgical businesses. This approach will enable us to further elevate sales productivity while substantially broadening the market penetration of the combined company's wound and surgical products across operating rooms and hospital outpatient facilities," added Vizirgianakis.
Financial Details
Under the terms of the agreement, Misonix will issue approximately 5.7 million new shares to Solsys unitholders. After the completion of the transaction, it is expected that Misonix shareholders immediately prior to the closing will own 64% of the combined entity, and Solsys unitholders will own 36%. Misonix will also assume Solsys' outstanding secured debt of approximately $20 million upon closing.
In calendar 2019, Solsys is expected to achieve sales of approximately $32 million. In fiscal 2020, the pro forma company is expected to generate over $80 million in sales.  The combined company anticipates top line revenue growth in excess of 20% per annum over the next several years.