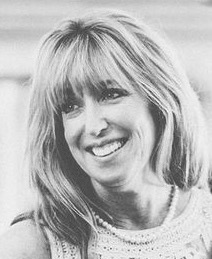 In the healthcare market, there is increasing demand for outsourcing services that can bring strategic insights, optimization, and efficiencies to critical operations, particularly among health plans.
These partnerships speak to the dramatic shifts in how health plans are sold and purchased today, but also to the maturity of the healthcare business process outsourcing (BPO) industry itself.
Years ago, BPO was more tactical than strategic—lifting and shifting units or processes to a far-flung locale. This same practice is seen today, but forward-thinking organizations are assessing their own technology and services maturity to better align with the capabilities of more innovative, value-based BPO relationships.
With more firsthand experience of the real outcomes these partnerships can bring, more and more healthcare organizations are following the trend in telecom, financial services, retail, and other industries and shifting their BPO mindset to how a partner might be able to make their operations stronger and more competitive, versus the historical commodity based focus.
Assessing Your BPO Journey
There are several credible models payer organizations can use to properly assess their outsourcing maturity. They range from simple, three-step processes to granular surveys with dozens of variables. To avoid unnecessary confusion, it might be best to frame this self-assessment as an inverse request for information.
To simplify this process further, let's divide the BPO journey into three distinct stages.
1. The New Adopter Organization
The organizations in this category either have never used BPO services or leverages them minimally. Some organizations feel that their internal processes and resources are capable of performing at a high level, while others feel that outsourcing key services, though cost-efficient, may mean a loss of control or security.
Other organizations have taken minimal steps to outsource—likely on a short-term or ad hoc basis. While there may be pressure to cut costs, there is little evidence of outsourcing at an enterprise level. Absent an executive champion, ad hoc outsourcing is unlikely to produce enough significant value or innovation for the organization to pursue proactively.
2. The Mature Organization
At this stage, the organization executives have either assessed the success of a pilot outsourcing program and have decided to proactively pursue it at an enterprise level or external pressures have forced the organization to act. They have an established relationship with a BPO provider, who is taking a more consultative, partner-oriented approach to its solutions. In many cases, BPO in this stage is about augmenting or eliminating processes with automation.
This stage requires granular self-assessment and a willingness to change to make the partnership successful. Goals, methods, processes, roles, and responsibilities have to be clearly defined. These organizations also typically have an executive champion, driving the higher degrees of outsourced functionality.
3. The Advanced Organization
The companies have been outsourcing for a long time. Service and governance models have been clearly defined for what work is done internally vs. externally with the partner; benchmarks and metrics are measured regularly, reported and assessed; and new ideas and innovate initiatives are driven by the BPO partner that uncovers many new ways of delivering strategic value at a sustained level.
The BPO partner can assess a client's opportunities and challenges and customize a solution that makes them more competitive in the marketplace. The ability to adjust processes quickly to meet changing regulatory and operational requirements is a key consideration for many businesses that seek out a BPO partner at this level. In addition, the BPO partner can work through the upstream issues, offering suggestions on how to create, revise or even eliminate processes to meet goals and move work through the organization faster—and at higher accuracy and quality levels.
Mapping for Success
Once you have assessed where your organization is in its BPO journey, the next step in mapping the path forward. A lot of pitfalls can occur at this point. Ultimately, the goals of both the health plan and the BPO provider are the same. The BPO partner wants to prepare a solution that will be of real benefit to the health plan. The health plan wants the BPO provider to demonstrate an understanding of the issues and provides high value, practical solutions to solve their problems. Achieving these goals are trickier than they appear.
Many health plans also don't get specific enough. Generalized questions elicit generalized responses. Get specific. For example, if you have diverse product lines or a blended onshore-offshore environment, ask questions that will force suppliers to figure out how they will get the job done under your unique circumstances.
Assessing where your organization is at on its BPO journey, is a critical first step in understanding the objectives; which processes are ideal targets for outsourcing; and defining qualitative and quantitative metrics for success.
In today's interconnected world—with information and data leveling the field—organizations have gotten more comfortable with the fact that a supplier or partner supporting the organization does not have to be in the same town, State or even Country. But because of the evolution of the BPO industry, outsourcing is no longer synonymous with off-shoring, it's more about where the knowledge resides. As outsourcing becomes more accepted and mainstream, it will be thought of as just another link in the strategic ecosystem of global business today.
Donna Martin is the Senior Vice President of Global Health Services at Hinduja Global Solutions (HGS), a provider of business process management (BPM) services from traditional voice contact center services and transformational DigiCX services that are unifying customer engagement to platform-based, back-office services, and digital marketing solutions.