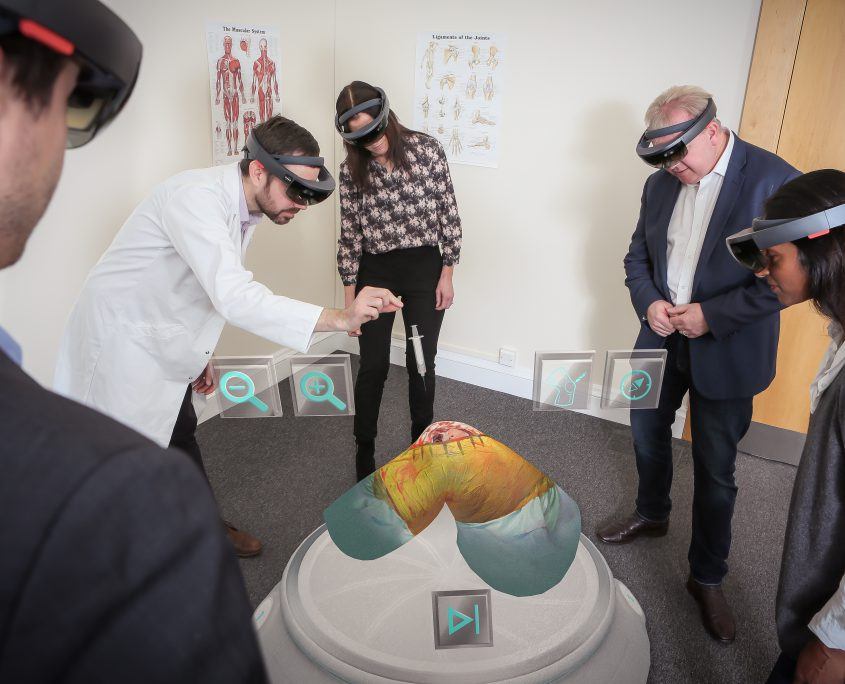 FundamentalVR, developers of immersive training technology for the surgical community, has announced its platform Fundamental Surgery, which combines virtual reality with haptics (the sense of touch), has received Continuing Professional Development (CPD) accreditation by The Royal College of Surgeons. The accreditation marks Fundamental Surgery as the first surgical simulation that combines VR with haptics (the sense of touch) to receive CPD points.
Impact of Accreditation
Each year surgeons must maintain 50 CDP points by attending lectures, seminars and conferences. With this accreditation, completing a Fundamental Surgery simulation will now count towards this total. Through the accreditation, the Royal College of Surgeons has confirmed that Fundamental Surgery's simulation is an activity that demonstrates sufficient educational value to contribute to the CPD for which 6 CPD points can be claimed.
Fundamental Surgery: Flight Simulator for Surgeons
Launched in August 2018. The Fundamental Surgery platform combines virtual reality (VR) with cutting-edge haptics to create a scalable 'flight simulator' experience for trainee and qualified surgeons, allowing them to experience and navigate the same visuals, sounds and feelings they would during a real surgical procedure. The platform is designed to be equipment agnostic, compatible with any laptop, VR headset or haptic device enabling it to be delivered at a fraction of the cost. Furthermore its remote data analytics and data dashboard covering surgical skills and knowledge provide invaluable insight into surgical capability and education progression.
Benefits of HapticVR
With HapticVR, its proprietary technology that adds a real-time sense of touch. Surgicaltrainees can feel the movement and interaction of tissue, muscle and bone as they would in an actual procedure within a submillimeter of accuracy of resistance. Fundamental Surgery has a library of tools and tissue variants that mimic real life sensations that have been calibrated by a leading team of surgeons and KOLs.
"We are pleased Fundamental Surgery has been recognized by the Royal College of Surgeons of England as an educational platform that can help increase proficiency and help maintain and improve surgeon's performance," said Richard Vincent, CEO and Founder of FundamentalVR. "With Fundamental Surgery, we have developed a completely safe and realistic teaching environment for surgeons to learn and hone their skills combining virtual reality with tactile feedback that is so important for developing the muscle memory associated with different procedures."
Supported Orthopedic Procedures
The platform currently supports a range of orthopedic procedures, including the Total Hip Replacement Posterior Approach (P-THR) simulation that received the CPD accreditation. The P-THR simulation supports users in maintaining and developing their understanding of relevant anatomy, pre-operative planning and post-operative patient care, as well as offering a haptically enabled simulation experience and intra-operative decision making.
The platform is currently deployed at Mayo Clinic, UCLA, UCLH, and St. George's Hospital in London.