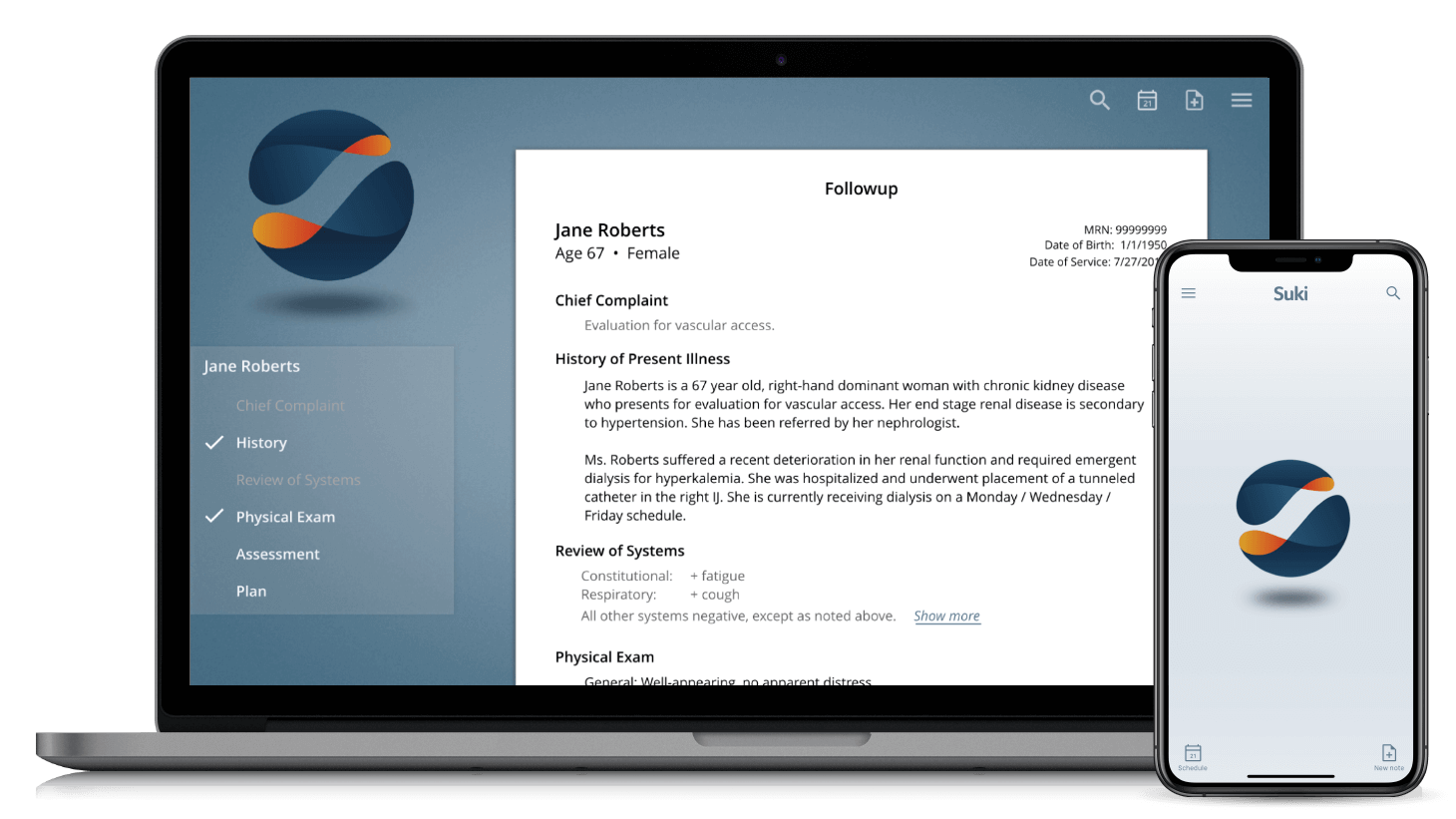 Not-for-profit Sutter Health network, today announced it is teaming up with Suki to pilot an artificial intelligence (AI)-powered voice-enabled digital assistant with doctors in Northern California. Using a combination of commands, the voice-enabled tool will help create a clinically accurate note that will integrate with Sutter's Epic EHR system to maximize time with patients.
Digital Voice Assistant Pilot Overview & Benefits
As part of the collaboration, Sutter will initially introduce Suki into three clinical practice areas—primary care, dermatology, and orthopedics. Over time with use, Suki can distill a doctor's conversation with a patient into an actionable plan, based on the doctor's known preferences and clinical practice guidelines.
A doctor can tell Suki using the voice command, "I did my typical diabetes counseling" for a patient, and Suki knows how to create relevant content for the note—and the resulting note is tuned not only to the doctor's medical specialty but also to their own vocabulary and style. This type of support can lend to streamlined documentation inside the patient's EHR, which can help create the most appropriate care plans for patients. The overall care experience also can improve as more time is freed up from administrative tasks—giving patients and providers more one-on-one time during visits. 
With this new collaboration, Suki will continue building on the amount of time it saves physicians by capturing high-quality medical notes for patient encounters, and work with the Sutter Health network to build a data layer on top of these notes that will not only reduce the documentation burden but also attack other interesting use cases like clinical decision support.
"Maximizing the amount of time clinicians spend with patients while reducing the documentation burden on our clinicians is a strategic and tactical priority," said Howard Landa, M.D., vice president of clinical informatics and EHR for Sutter Health. "Personalized care paired with digital assistant tools will enhance care delivery and have a positive impact on health outcomes for our consumers, which is what really matters."
Suki One-Year Pilot Results
Launched in May 2018, Suki results from one-year pilots across multiple specialties show up to a 70 percent reduction in the amount of time physicians spend on medical notes. (In comparison, for every hour of direct clinical facetime with a patient, physicians spend nearly two additional hours on medical paperwork). Today, Suki is used five days per week across the country, working with three different EHR systems and seven medical specialties, and accounting for more than 1,000 patient interactions every week. Suki was founded by Punit Soni (former executive at Google, Motorola, and Flipkart) and Karthik Rajan (previously led infrastructure at Oracle and Salesforce).