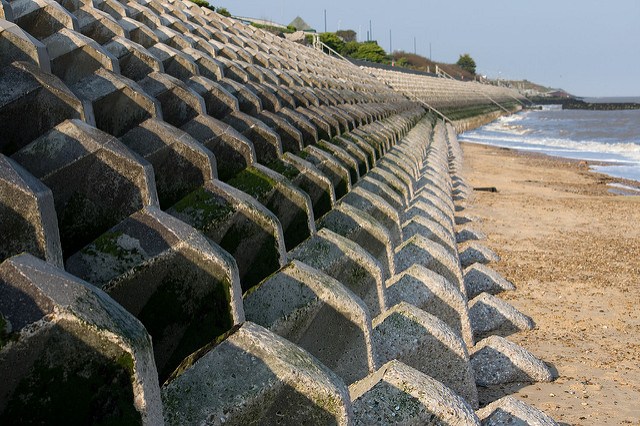 Social Determinants of Health (SDoH) initiatives are disrupting healthcare delivery and reimbursement, according to a national survey of leading health plans and other healthcare stakeholders. Commissioned and conducted by the HealthCare Executive Group and Change Healthcare, the 9th Annual Industry Pulse Survey report reveals a significant number of healthcare leaders are planning to offer programs addressing care coordination, transportation, food insecurity, and other factors for members over the next 12 months.
9th Annual Industry Pulse Survey Overview
The 9th annual national survey identifies what payers and other healthcare stakeholders see as the top challenges facing the industry, as well as the greatest opportunities for positive change. The report draws from 185 healthcare leaders, 28% of whom are at the president or C-suite level, 48% VP-level or above, and includes HCEG members, Health Plan Alliance members, and Change Healthcare, customers. The overall report provides a timely perspective on more than 16 topics, including general market trends, population health, value-based care, consumer engagement, clinical and data analytics, risk sharing, SDoH, cybersecurity, and more.
Social Determinants of Health Remains in Focus
When asked how they plan to integrate social determinants of health (SDoH) into their population health programs, 18 percent respondents cited coordinating with community programs and resources as their leading approach to integrating social determinants of health. The next most popular modes of integration were offering a social assessment together with the health risk assessment (15.1%), and integrating non-medical data (13.9%) such as financial status and educational attainment. 
Barriers to Addressing Social Determinants in Population Health Programs
The report finds healthcare stakeholders face several barriers in trying to address social determinants in population health programs and in clinical care: 
1. The lack of payment structures for non-medical approaches (49.2%)
2. Lack of effectiveness metrics for non-medical solutions (48.7%)
3. Member or patient adoption of solutions (45.5%)
4. Limitations on data sharing (42.9%)
5. Adding skill sets to address social determinants of health (40.7%)
6. Identifying solutions (e.g. software, services) (32.8%)
7. Regulations (28.6%)
8. Identifying partners (28.6%)
Other Industry Pulse Survey findings include:
Clinical Data Sources are on the Move
– More data is being pulled from the EHR (30.1%), where core clinical data lives.
– health information exchange (HIE) data more than doubled in just a year, from 3.8% in 2017 to 9.1% in 2018.
– Rising integration of information from patient health surveys (9.1%) with EHR data indicates that stakeholders are giving focus to individual patients, not just population health.
– Lagging are fundamentals like real-time data on hospital admissions and discharges. Improvement in these measures would bode well for coordination of care across providers.
Big Tech and Retail will Disrupt Healthcare
– Nearly one-third (32.2%) said the greatest impact of big tech and big retail will be on the business models that now dominate, indicating that healthcare leaders recognize that external entrants will force the industry to change how it conducts business.
– Placing second and third after business models were innovations in care delivery (13.3%), and refinement of consumer experience (11.1%)—which aligns with the inherent strengths of retail and technology market entrants.
Care Coordination is Key to Surmounting Barriers
 – When asked which non-medical barriers to care or health the respondents' organizations plan to act on in the next year, Nearly two-thirds (63.7%) of respondents named care coordination, a traditional companion service to direct medical care, as a key to overcoming barriers.
– Some of these barriers derive directly from the social determinants of health. Transportation (39.1%) and food insecurity and access (27%) also ranked high.
– New phone app services like ridesharing and delivery are seen as solutions to these barriers to care and health. Organizations such as Lyft and Uber are engaging with providers and payers to transport patients to doctor visits and hospitals, preventing the financial losses of missed or re-booked appointments—and avoiding the costs of delayed or missed care.
Patient Engagement is Critical to Healthcare Consumers

– The Industry Pulse survey asked about patient portals—nearly 15% of respondents use these—and personalized content, which came in much lower at 6.9%. The lack of personalization likely limits the effectiveness of educational materials, which ranked high among responses at 15.2%.
– Only 11% said their organizations are identifying members' communications preferences. The industry will have to do better on this—and on delivering a more engaging consumer experience. 
Incentives Help People Engage as Consumers
–  Nearly half (49.3%) of respondents said that offering patients incentives for healthy behaviors is one of best tools for engaging them as consumers.
– High-deductible health plans are great for cost control, but a poor means for getting patients to think about how to shop for and use their healthcare.
Value-Based Contracts are Being Adopted Slowly
– Year after year, shared-risk, value-based healthcare has appeared to be just around the corner. However, healthcare seems to be perpetually stuck at being three to five years away from adopting shared-risk value-based contracts.
– More than 90% of respondents said that VBC won't be dominant for one to five years or more—or that it will never happen.
– Making value-based contracts happen will require major changes in business models. It's more than just operationalizing the steps from concept to contract to claims processing.
Payers Struggle to Support Providers' High-Value Care
– Regarding payer support of providers' efforts to give high-value care, there's good news and bad news. The bad news is that standardized data and outcome measures are lacking; 27.9% of respondents said so.
– Payers and providers both believe that if they work together to develop risk-management programs, they'll have the best chances of success.
– Other strategies cited by respondents include sharing performance data (13.9%), co-development of bundled payments around episodes of care (13%), developing APIs to improve interoperability (10.6%), and sharing outcome data (7.7%).
Digital Health Adoption on the Rise
– Patient portals (73.1% of respondents are using them) and telehealth services (54%) top the list, establishing these as digital cornerstones.
– Most respondents said clinical data integration is also key, with only 10.9% saying they have no plans to implement it.
– Pricing and payment have always been important to patients; the same now goes for healthcare stakeholders, with digital payment options and cost transparency apps making a strong showing.
– Automation in the form of machine learning and AI has the highest potential in the minds of respondents, with just over half planning to employ it. By contrast, robotic process automation drew the largest chorus of no's, with 47.2% saying their organizations would not use it.