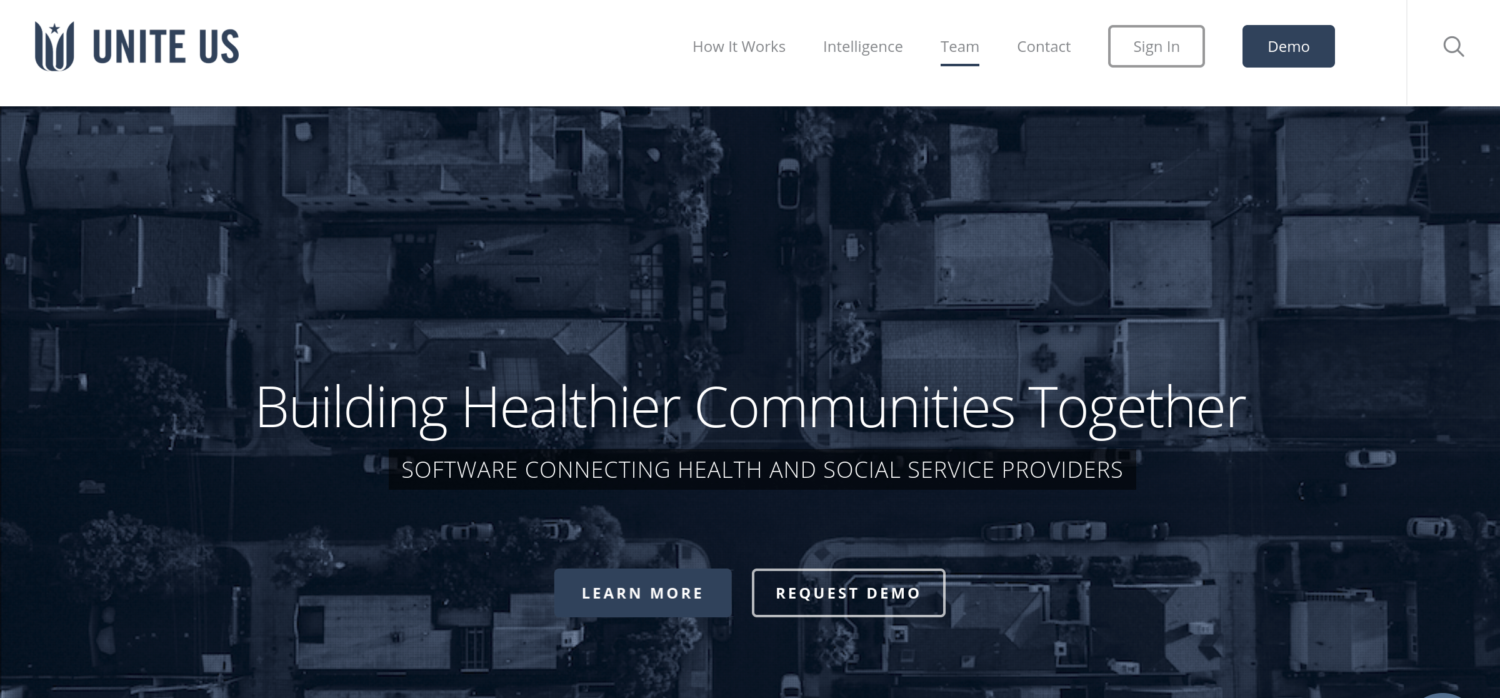 Unite Us, an NYC-based care coordination and outcome tracking platform connecting healthcare and social service providers has raised $35 million in Series B funding. The funding round was led by Oak HC/FT, with participation from Town Hall Ventures and Define Ventures. Existing investors Scout Ventures, Luminate (part of The Omidyar Group) and New York Ventures. The latest round brings the company's total funding to $45.3 million.
Comprehensively Addressing Social Determinants of Health
A person's health cannot be addressed by clinical care alone. Organizations across sectors need to work together to address social issues along with clinical issues, with social care being the driving force for improving quality of life. Historically, it has been challenging for those directly involved in healthcare to address social issues, especially given the pressures of modern medicine.
Founded in 2013, Unite Us initially started out focusing on serving the needs of the military-connected population. The company later expanded its focus to care coordination and social services for vulnerable populations including Medicaid and Medicare beneficiaries, the homeless, justice-involved individuals and populations with behavioral health and substance use challenges.
The company helps systems and communities efficiently deliver care and services by inter-connecting providers around every patient, seamlessly integrating the social determinants of health into patient care. Providers across the service continuum can receive and send external referrals and track every patient's total health journey while reporting on all tangible outcomes across a full range of services in a centralized, cohesive, and collaborative ecosystem. This social infrastructure helps communities move beyond legacy resource directories and transform their ability to measure impact, improve health, and track outcomes at scale.
Accelerate Value-based Care Driven by Social Care
The company plans to use the Series B funding to will fuel the company's growth as it continues to curate coordinated networks bringing together health systems, payers, government agencies and community-based organizations to provide citizens the quality services they need to improve their health and live their best possible lives.
"The market is just getting started when it comes to comprehensively addressing the social determinants of health," said Taylor Justice, President of Unite Us. "Providing the infrastructure and methodology that connects organizations across silos, enabling them to work together seamlessly, and proving that patients received services is just the start. There is still a long way to go, and with this investment, Unite Us will accelerate the industry's transition to a value-based care system driven by social care."