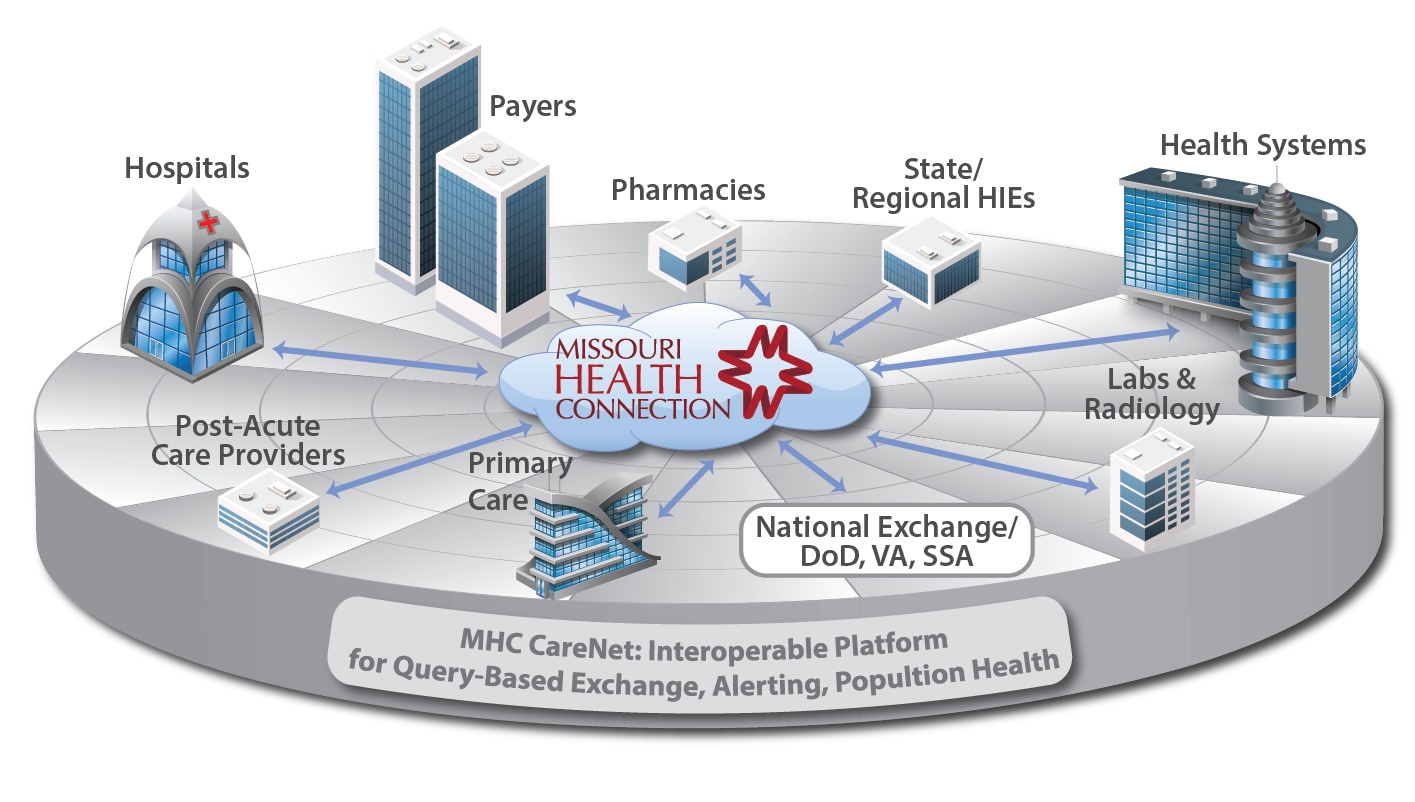 DrFirst, a provider of e-prescribing, price transparency, and medication management solutions, announced today that it has successfully implemented an interoperability gateway with Missouri Health Connection (MHC) that will give clinicians easy access to medication data history. MHC is the only secure, statewide HIE in Missouri supporting over 8,000 clinicians, hundreds of clinics and community health centers and more than 75 hospitals, and health plans with access to comprehensive patient health records for more than 20+ million patients. 
Turnkey Access to Medication History Data
This exclusive partnership between MHC and DrFirst was created to offers clinicians turnkey access to a broad medication history database as well as the ability to share prescription data from their organization's EHR, without involving their IT department.  The connection was built based on industry best practices, and the exchange of reliable data improves the timeliness, scope, and accuracy of the patient's medication history to support safe and effective clinical decisions across the state.
Overcoming Regional and State HIE Challenges
HIEs are frequently limited to data only from their clinician and hospital members and/or compatible EHRs. By partnering with DrFirst, clinicians and hospitals are accessing the most comprehensive and timely data from HIE-member and non-member clinicians and EHRs, as well as pharmacies, pharmacy benefit managers (PBMs), and health insurers nationwide. Along with medication histories, data includes dosing instructions and fill history, which helps prescribing clinician determine medication adherence and identify higher-risk patients.
"Helping patients achieve optimal health is challenging when medication history is incomplete, or worse, inaccurate," said G. Cameron Deemer, President of DrFirst. "That's why we are excited to help support clinicians throughout Missouri with access to the most comprehensive and timely medication history in the industry at the point-of-care. At the same time, we will capture the most current information and continue to enrich medication history data to support safe and more effective clinical decisions as well as continuity of care."