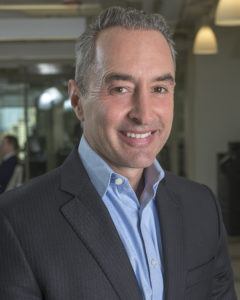 There are two constants in the healthcare industry. First: the field is dynamic to the point of perpetual change; innovations inevitably kick old practices to the curb. Second: patients will always need high-quality care from their medical providers, even as those practices and the medical landscape shifts under their feet.
Investors in the field are perpetually on the lookout for ways to take advantage of the opportunities that arise in this dynamism, and to find ways to disrupt stale conventions in favor of productive new ideas. Advances in technology and evolving patients priorities have set the stage for disruption across a multitude of care-oriented markets; the three considered below only scratch the surface of potential expansion and innovation in healthcare. 
1. Elder Care
Success in senior-focused care hinges on meeting patient priorities more than most sub-fields of medicine. While younger demographics might get away with skipping their yearly physical and only visiting their local health center when they have a cold or broken bone, seniors need the high-quality and consistent care that well-organized autumn-of-life care provides. Independent living and assisted living communities to meet health-centered needs adeptly enough — but seniors today want a care model that goes beyond checking medical boxes, one that prioritizes their quality of life and respects their desire for autonomy. To disrupt the market, investors need only implement a care model that can adapt current care offerings to meet the priorities of modern seniors. 
Luckily, the foundation for change is already in place. Seniors today want a value-based model: a system that allows them to access a network of needed services while still living in the familiarity and comfort of their own homes. For most patients, maintaining that level of care independently would require them to make the time-consuming — and costly effort of creating a patchwork of care providers and support services. For those on Medicare and Medicaid, the task is simpler, because they have access to PACE. 
Programs of All-Inclusive Care for the Elderly offers enrollees the kind of comprehensive care plan that independent seniors dream of having. Brick-and-mortar PACE centers provide day programs and therapeutic services on-site and maintain a host of doctors, nurses, physical therapists, and other necessary specialists.
Center administrators also take on the responsibility of coordinating care for its enrollees by connecting them with whatever hospital care, home healthcare, pharmacy services, and social services they might need to maintain a happy and healthful life. Studies on the program have found that its participants tend to be in better health, take more note of basic preventative care such as vaccines and routine screening, have fewer unmet needs and less pain, and have a lower likelihood of depression than those not enrolled. A 2014 survey even reported that PACE involvement significantly reduces preventable hospitalization and emergency room visits.
PACE is an optimal model for modern senior care — and yet, many seniors don't have access to it. The program is available in a limited number of states, and only those on Medicare and Medicaid have low-cost access to its services; all others must pay out of pocket. PACE's success proves that the networked service model works well; as the Baby Boomer generation transitions into retirement, more seniors will be clamoring for enrollment. By adapting PACE's structure for those the currently-established program doesn't cover, the private sector stands to draw in a burgeoning consumer base — and completely redefine how the healthcare industry delivers quality care to seniors.
2. Drug Rehabilitation
The U.S. has a significant drug problem. Over the past decade, the opioid crisis has evolved from a threat to an onslaught; according to statistics provided by the New York Times, the epidemic claimed between 59,000 and 65,000 in 2016 alone. The same year, the Substance Abuse and Mental Health Services Administration projected that an estimated twenty million individuals aged twelve and over struggled with addiction and substance abuse in the United States. Providing effective rehabilitative care has become vital to maintaining public health.  
Despite this pointed need, however, finding a high-quality facility can be shockingly hard. The vast majority of rehab centers are run by individuals — many of whom lack the medical qualifications that patients would expect in the person treating them. In Florida, so-called "sober home" scams have become a toxic problem for residents, addicts, and medical professionals alike. In the worst cases, unscrupulous operators lure addicts to their facilities and trap them in an addiction-relapse cycle to scam money from their insurance providers. One study on the prevalence of sober homes in Delray Beach — a town with only 60,000 residents — reported the presence of over 250 sober homes. 
This isn't to say that all sober homes are necessarily scams, or that some of these facilities don't offer a recovery-centered program of care. However, the sober home dilemma does point to a real need for accessible and high-quality care. Today, few providers track and publish outcome rates once their patients re-enter society; as one New York Times writer puts it in an article on the subject: "The resort-and-spa private clinics generally do not allow outside researchers to verify their published success rates. The publicly supported programs spend their scarce resources on patient care, not costly studies." Those suffering from drug addiction need qualified caretakers they know will treat them with research-backed care programs that link behavioral counseling and evidence-based medicine.
The current system for handling drug rehabilitation is flawed. If healthcare industry investors turn their attention to providing struggling addicts with the high-quality care that they need, the private sector might just stand a chance of fixing it — and of providing actionable solutions for patients desperate to break out of a destructive cycle of addiction. 
3. Healthcare Delivery
Primary care offices provide patients with valuable preventative treatments, routine care, and simple fixes to everyday health problems – provided that those patients walk through their doors, and not to the urgent care clinic down the street. Today's patients face an access problem when it comes to taking care of routine care needs; some research shows a worrying trend of patients using emergency services as a crutch for primary care needs. In 2014, the CDC noted that approximately a third of all emergency room patients were seen for under 15 minutes and that less than 8% were admitted to the hospital. This data implies that the vast majority of ER cases could likely be handled in a primary care office, rather than in an emergency treatment center. 
But why would this be the case, if the costs of an ordinary doctor are significantly lower than those in an emergency center? The answer comes down to an issue of access. Patients often face barriers to primary care which include a scarcity of appointments, communication hurdles, and extended waiting periods.
A study published in the BMC Health Research Journal reported that of surveyed patients, 54% opted to use urgent care because they didn't need to make an appointment and 43.9% because they could access same-day medications; 67.9% of participants noted that they lacked a primary care provider altogether.
These issues are primarily logistical: urgent and emergency centers have hours that allow patients to find quality care without needing to take time off of work or wait for days on end for an appointment opening. Others shy away from primary care due to the inconvenience, ignoring small problems in the hopes that the issue will disappear on its own, and only spending the money when they find themselves battling a more significant health issue. 
In this light, the trend towards quick-fix emergency care is understandable, but the issue remains problematic on a number of fronts. From the provider's perspective, an influx of primary-level patients diverts resources that could otherwise be used for more severe cases and takes up emergency room physicians' time. For the patient's part, reliance on emergency treatment can lead to poorer health outcomes down the line, as they lack regular access to preventative screenings and routine exams.
The primary care market isn't just ready for disruption; it needs it. The traditional office model can't fully meet modern needs for affordable and accessible primary medical care – but innovations in the private sector might. Advances in telemedicine have opened the door for healthcare-oriented businesses and investors to improve healthcare access for those patients who might not have the time or means to obtain care through a traditional office visit.
Alternatively, disruption might take the form of larger-scale endeavors by large companies; a potential merger between WalMart and Humana, for example, may one day lead to one-stop-shop treatment and pharmacy option for millions of patients. Ultimately, success will fall to providers who can tear down the current barriers to care to offer their patients flexible, affordable, and accessible primary treatment.
Change comes organically in an industry as dynamic and innovative as healthcare — but that doesn't mean that investors in the field can't push the envelope by making the most of opportunities for disruption when they come along. 
About the Author
Vance Vanier is the Co-Founder and Managing Partner with Chicago Pacific Founders, an investment firm specializing in healthcare services. Vance received his M.D. from the Johns Hopkins School of Medicine and completed his residency training at the University of California, San Francisco, and Highland Hospital in Oakland. He received an M.B.A. from Stanford University, as well as dual bachelor's degrees with honors. In addition, Vance continues to serve on the clinical faculty of Stanford Medical Center as an Assistant Clinical Professor.