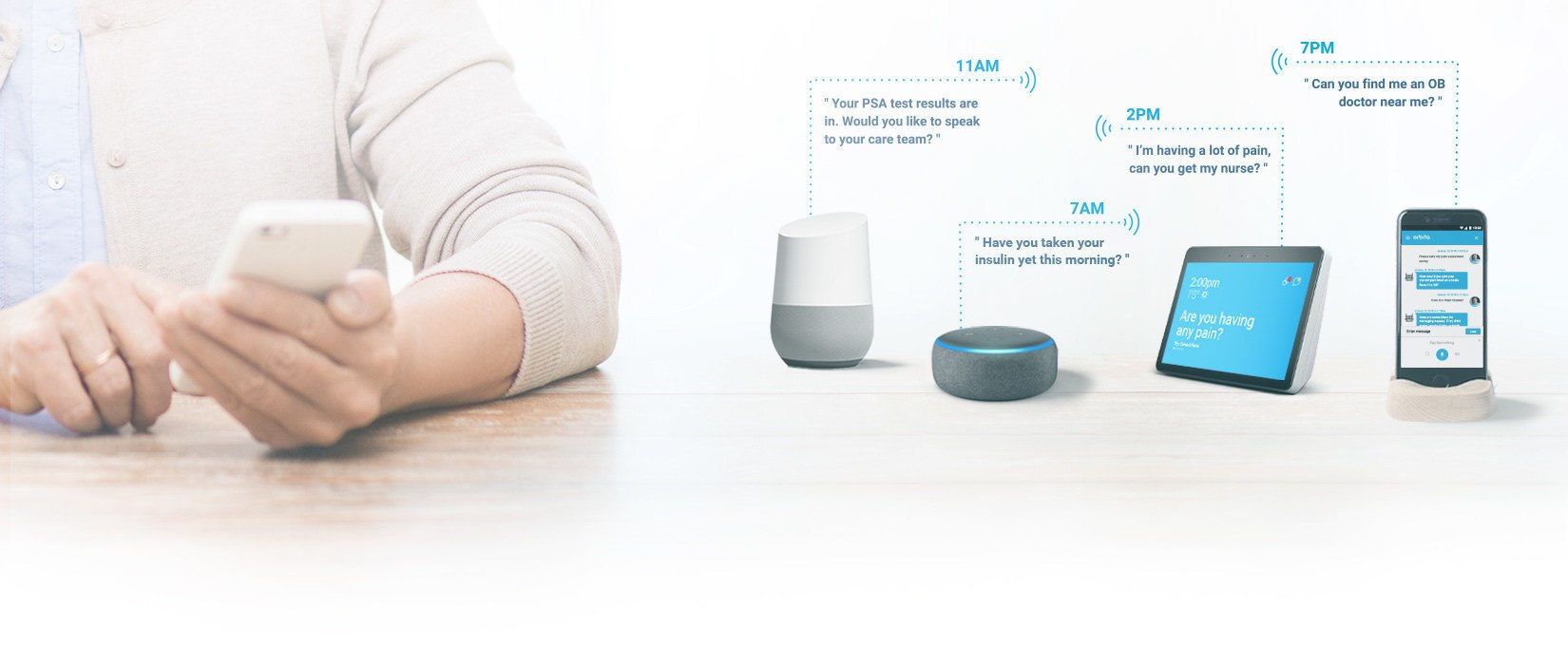 Orbita, Inc. today unveiled a trio of enhancements that significantly expand the capabilities of Orbita Voice, a HIPAA-compliant platform for voice and chatbot applications in healthcare. The three new features dramatically simplify the process of designing, building, managing, and optimizing secure, enterprise-grade healthcare applications that integrate conversational AI technology:
– Orbita Answers is a unique knowledge management framework for quickly building conversational voice and chatbot applications that emphasize question answering. A study published by VoiceBot.ai identifies "Ask a Question" as the most common use cases for smart speakers. Yet, according to Bill Cava, Orbita chief product officer, "Organizations must think about digital content in a very different way when developing for voice and chatbot question answering applications. For example, it's not practical to take a thousand words of instructional content on how to manage diabetes and just dump it into a voice assistant like Amazon Alexa." Using the new Orbita Answers knowledge graph framework and "smart content" curation tools, healthcare organizations can easily integrate existing content into voice and chatbot Q&A applications without resorting to significant manual editing.
– Orbita Flow is an intuitive, graphical studio with a flowchart-like interface for creating rich, conversational applications. With Orbita Flow's low-code environment, anyone can quickly build powerful voice and chatbot applications using ready-made controls and pre-built templates. Orbita Flow adds to Orbita's already rich set of tools for accelerating the creation of voice and chatbot-powered healthcare applications. "Think of Orbita Flow as the Visio of voice," Cava said.
– Orbita Insights is a flexible analytics platform used to define and monitor key performance indicators in voice and chatbot applications. With Orbita Insights, organizations can develop and drive strategies for optimizing and improving conversational experiences toward concrete, data-driven business goals.