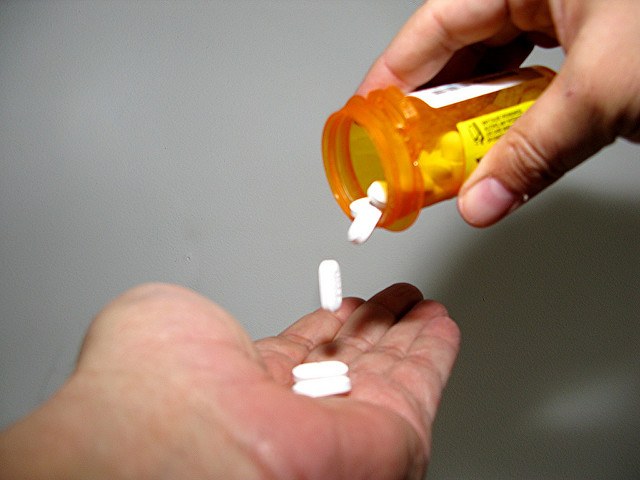 From cancer care and chronic pain management to emergency care, dental care and episodic pain management – the use of opioids have reached a national platform because of its potentially devastating effects.
The CDC reports the significance of its rise in the U.S.:
– From 1999 to 2017, almost 400,000 people died from an overdose involving an opioid, including prescription and illicit opioids.
– Around 68% of the more than 70,200 drug overdose deaths in 2017 involved an opioid.
– In 2017, the number of overdose deaths involving opioids (including prescription opioids and illegal opioids like heroin and illicitly manufactured fentanyl) was 6 times higher than in 1999.
– On average, 130 Americans die every day from an opioid overdose.
– It is the #1 cause of death for those less than 50 years of age
Yet, providers and consumers worry that patients will not get the medication they need to manage pain effectively. Can health information technology and analytics help reconcile these two seemingly diverse objectives?
Opioid Management Program:
To answer this question, we dissect the components of an opioid use management program into components and ask how health information technology could support each of them independently and concertedly: Need, Risk, Safety, Efficacy, Withdrawal and Abuse Management.
1. Determine the Need for Opioids: Providers need to not only determine if analgesics are needed, but they also need to decide if opioids are needed, often based on subjective information from the patient as to the severity of the pain. Pain is personal and not readily and consistently quantifiable.
Pain experts recommend that opioid use is restricted to the management of acute, severe pain or pain associated with the end of life, and illnesses like cancer when other methods are not effective. Health IT empowered with analytics can serve up recommended analgesics based on a diagnosis, clinical profile and medication history as determined by published (and potentially changing) best practices.
2. Determine the Risk for Opioid Misuse: The Center for Disease Control (CDC) believes state-level interventions such as the use of prescription drug monitoring programs (PDMP's) are among the most promising to improve opioid prescribing, inform clinical practice and protect patients at risk. This electronic database tracks controlled substance prescriptions in a state, and its use is mandated at the point of prescription in 28 states. Some states are experiencing significant reductions in doctor-shopping and opioid prescriptions.
Critics say this is a little bit like closing the barn door after the horse is gone, and raises concerns about patients' access to the right pain medications. Healthcare analytics can play a large role in determining the risk of misuse before any prescription is issued. Predictive analytics can take a number of data elements to express a risk for abuse including clinical, social, economic, behavior, genomic or other biomarkers to assign a risk probability. Even social media communications, consumer data and community level social determinants, when available, can enrich risk models.
3. Identify / Incorporate Safety Mechanism: Irrespective of abuse risk, individuals may be at risk for an overdose of opioids. Predictive models show that independent from having a diagnosis of opioid use disorder, individuals with substance disorders, like cocaine and psychoactive substances have significantly higher chances of overdose than individuals without those clinical markers. Putting a risk metric in the hands of a skilled practitioner is the ultimate goal so that they can make more informed decisions about the right course of action for a patient in pain. For example, Health and Human Services (HHS) recommend prescribing or co-prescribing naloxone to patients at high risk for an opioid overdose. Care managers and pain management professionals may want to more closely monitor and more frequently engage individuals at higher risks.
4. Determine the Efficacy of Pain Management: As suggested earlier, pain is a very personal and subjective manifestation and the pursuit for an objective way to measure it has proven to be quite elusive. Clinicians and researchers alike, have been exploring ways to objectify pain in order to help individuals better manage in both acute and chronic situations. A seemingly inexhaustible number of pain scales and assessment tools exist and are deployed in virtually all care settings – acute care, primary care, specialty care, long-term care, home, and palliative care.
Any assessment or scale whose intent is to quantify pain can be automated, shared, tracked and/or used as input for other (predictive/prescriptive) analytics with healthcare IT. One can imagine the technology that supports remote monitoring that analyzes body movement, behavior, even language used and self-reported pain as inputs into a comprehensive management program. Other research is investigating biomarkers, like inflammation, that can help quantify the severity of pain, and also be included in other analytics.
5. Determine Effective Means of Withdrawal: Efficient screening of patient with potential opioid use disorder or withdrawal is essential for successful diagnosis and treatment. Investigators showcased in The Annals of Emergency Medicine recently identified six useful screening tools and formulated four recommendations aimed at better identification of individuals with opioid use disorder, treating acute withdrawal syndrome, implementing medication-assisted therapy (MAT), and transitioning those affected to outpatient care.
Analytics can not only be used to automate, share and track such assessments, it can also augment decisions with prescriptive analytics. Given this specific individual's clinical, social, economic, phenotypical profile, what is the best course of action to achieve the desired outcome?
Conclusions
Ultimately healthcare IT and analytics may offer the only road to safe, consistent and accurate personalized pain management programs and abuse evasion. The National Institute of Health (NIH) and the Pharmaceutical Research and Manufacturers of America (PhRMA) have formed a partnership to address the opioid crisis. Use of biomarkers is among the four areas of focus to address this crisis. They note "Specific project ideas include: identification of biomarkers predictive of placebo response; development of biomarkers for OUD, addiction risk, and length of time to treat; use of wearable digital devices; patient-reported outcomes, such as craving; inflammation, and genetic factors. Data, analysis, and recommendations generated through this effort will be broadly disseminated."
The use of healthcare information technology and analytics is critical to defining, optimizing and continuously updating and refreshing an equation for personalized pain management:
Individual (clinical, personal profile) + Pain (quantified) + Therapy (optimized for efficacy with reduced risk) = Relief (reduced pain, quantified)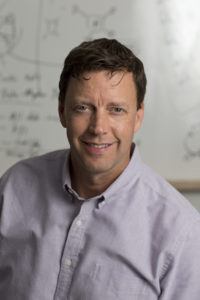 Eric Widen is CEO and co-founder of HBI Solutions, Inc., a healthcare analytics company located in Palo Alto, CA.  HBI uses custom machine learning to deliver real-time predictive insights to care teams. Eric has extensive leadership experience in developing and applying large data solutions to drive clinical and financial improvements in health care organizations. Before founding HBI, Eric established the Center for Quality and Clinical Effectiveness at Stanford Children's Hospital. Over the past 25 years, he has held leadership positions at management consulting firms, software companies, and health systems; and he has co-authored over 15 publications.