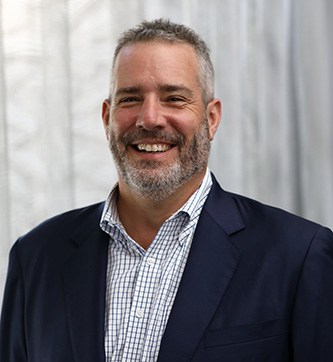 Living with a rare disease can be exhausting. Symptoms, limitations, and medications are all obvious contributors, but there is another, less obvious challenge to living with a rare disease: the experience of simply being a patient.
Patients, especially those with rare and complex diseases, are required to be their own health historians to manage and track all of their health needs and keep documents and paperwork up to date. They are also asked to fill out the same forms repeatedly – the same information for each new health professional they encounter, or similar surveys for research. This repetition is dangerous, leading to "patient fatigue," which saps the patient's energy and causes them to lose the desire to properly advocate for themselves. Additionally, patient fatigue has a negative impact on medical research in that patients "opt-out" at the thought of filling out the same medical information yet again.
To encourage patient participation and research efforts, both patient and researcher must stand to benefit through participation; there must be a value exchange, providing mutual benefit to both sides.
Research Challenges
1. Patient fatigue
Traditionally, research has relied on the generosity of patients to voluntarily contribute their time and health data. Initially, a patient is motivated by the idea of their contributions leading to better treatments and cures. This is enough to get started. However, when another survey is sent out six months later, that initial motivation fades. Compound this with the tiring and endless demands of simply being a patient, at times overwhelmed with their own care, there is little energy left to contribute to medical research. In an age of instant gratification, the traditional approach is impractical and requires too much from the patient.
2. High Cost of Data Collection
The cost of research is high – both financially and in resources, including employee efforts and time. Researchers work to gather information, collect data from proxy sources (family and other caregivers), and review hospital medical records to garner the information they need. Without patients being willing to participate in research, efforts and resources must be multiplied in order to move forward. It is critical to have buy-in from the patient to ease the research process.
Digital Tools Can Ease the Burden
How do we help patients and their family caregivers remove barriers to care, and lift fatigue associated with contributing to clinical research? Mobile-enabled digital health tools that add true value and utility to patients' lives.
With today's advanced technology and digital tools, stakeholders including foundations, pharmaceutical companies, patients and family caregivers can gain value from data sharing. Digital tools can make this process effortless and rewarding. By removing the burden of constantly re-entering the same information, patients won't experience the fatigue that comes along with contributing to research.
This can be achieved through technology that can store, identify and retrieve information automatically from a user's profile. Once a patient has entered their information, when confronted with another research survey, an "autofill" mechanism can retrieve the necessary information for the necessary fields.  A patient will then only be asked to fill in truly new data as needed, limiting the research subject burden. Once new information has been entered, the patient can utilize that data as necessary. They now have an even fuller picture of their health in their hands, enabling them to be strong participants and advocates for their own health.  
Data Access is Power for Patients
Giving patients access to their own stored, organized information is the benefit that patients can gain. Having this access in one centralized location truly enables the patient to take ownership of their health journey and work to ensure that they receive the best care and treatment. The patient is in control of their complete medical record and can decide what information to share with whom and when.
Furthermore, by utilizing these digital tools and sharing information with new doctors, the need for constant retesting by multiple providers, as is often the case, can create new efficiencies in the care of chronic illness patients.
Finally, handing over data control to patients through digital tools eases the research burden on the patient. This is the key that pharma and clinical research organizations must understand – empower the patient to push forward the research.
Why Opting In Matters: Driving Research Advancements
With the benefits that digital health tools bring to patients, opting in to research becomes easier. For pharma companies and research organizations, automating data collection is clearly advantageous. Automated data retrieval can help expedite the process and also save costs by avoiding the traditional, arduous methods of information gathering.
Here, we see a further value exchange. As digital health tools help expedite research efforts through automated data collection, pharma companies and research organizations can transmit information back to patients, sharing disease-specific resources and treatment options with them. This, in turn, builds trust between patients and research organizations. As these organizations provide immediate value to the patients, patients perceive them as genuinely providing valuable support and care. This creates a continuous loop of value exchange.
With this functional model, consolidated health information can be accessible, shareable, and easily funneled to advance research efforts. With the lifted burden, patients will no longer experience fatigue and will be energized to be a part of the change that can improve their own health. And when patients are motivated to assist research, everyone wins – research efforts become more robust and patients benefit by receiving value in advanced understandings and treatments of their conditions, achieving equal value exchange.
Jim Cavan, CEO & President of Backpack Health, a health tech company building tools to help people manage their health journey – including wellness, illnesses, injuries, and chronic health conditions. Through Backpack health, Jim is repairing the patient-provider relationship dynamic by creating a centralized, available platform for patients to easily access their health records, allowing them to manage their health details, care, and communication.