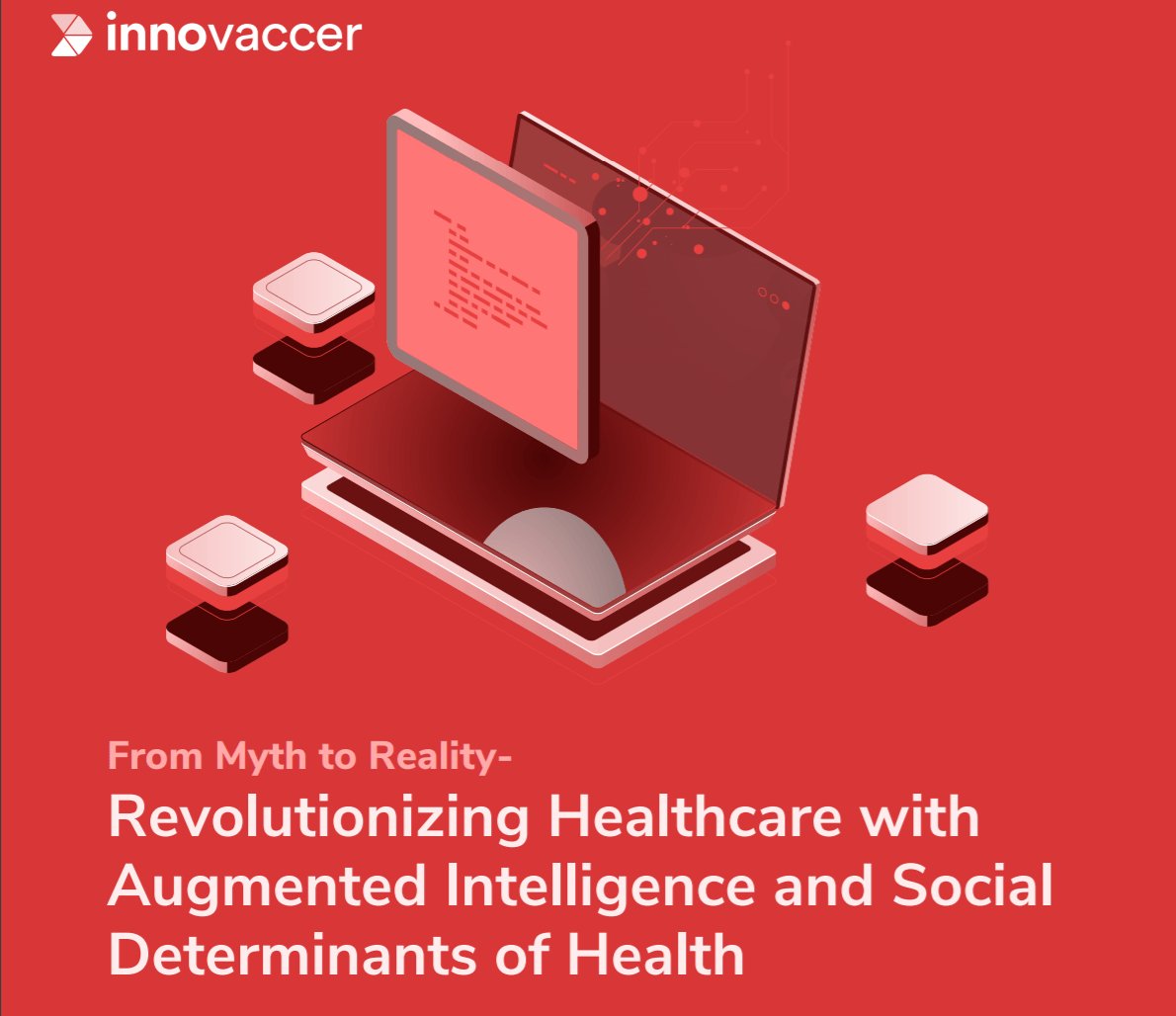 New Innovaccer research report applies machine learning algorithms to 55+ factors to deliver one of the most accurate views ever for social determinants of health
US clinicians are at a critical juncture, newly responsible for both the quality and value of care and expected to have a deeper understanding of their patients' risk factors. The health impacts of the environment in which patients live affect their health and these health impacts need to be documented and studied properly.
According to one study, clinical care accounts for only 20% of the health outcomes of patients, while health behaviors, social and economic factors, and physical environment combined to influence the remaining 80% of health outcomes. The term 'social determinants of health' is used to refer to any non-clinical factor influencing the overall health of the patient.
CDC's Social Vulnerability Index (SVI)
The Centers for Disease Control and Prevention (CDC) has defined an algorithm to estimate the Social Vulnerability Index (SVI) for every census-tract in the US. The algorithm is based on a simple summation of the percentile ranks for all SDOHs, which often results in an over-estimation of social vulnerability in cases of high positive correlation between multiple SDOHs.
First Ever Research on Social Determinants of Health with Zip Code-level Insights Across the US
In order to improve on the limitations of the CDC model, data activation platform Innovaccer has developed its proprietary algorithms to narrow down to understand the impact of social determinants of health. By adding more social determinant dimensions to address the limitation of the CDC's algorithm, Innovaccer has developed a comprehensive and robust method for computing SVI.
The method released in their new research paper named "From Myth to Reality – Revolutionizing Healthcare with Augmented Intelligence and Social Determinants of Health" discusses a revolutionary way of leveraging advanced algorithms to determine the social vulnerability of the zip code-level population. The research was led by renowned healthcare experts David Nace, MD, Chief Medical Officer at Innovaccer, and Vibhuti Agrawal Ph. D., Director of Analytics at Innovaccer.
With Innovaccer's proprietary regression techniques, the vulnerability of regions can be calculated from the US-country level down to the zip code level. Unlike the CDC index, which defined an algorithm to address SVI based on simple summation, Innovaccer has designed a more robust algorithmic model based on multiple regression techniques. The vulnerability index ranking of each state is presented in the following heat map, according to Innovaccer's models. This ranking can be taken further down to a county and zip code level.
To gain more understanding of Innovaccer's approach to managing the social determinants of health at a more granular level, download the research paper below: