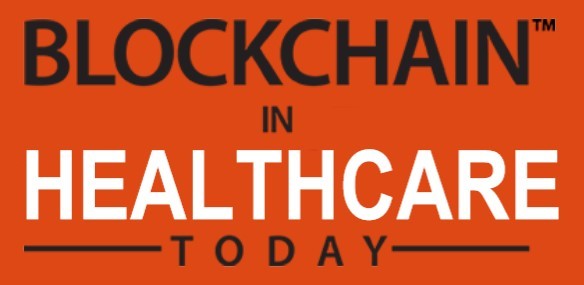 Partners in Digital Health, communications company publishing the peer review journals Blockchain in Healthcare Today (BHTY) has announced their first annual BHTY Top 10 Blockchain Predictions for Healthcare 2019.  With over 20,000 downloads, 18 citations, and readership in over 65 countries worldwide, Blockchain Healthcare Today (BHTY) is the preeminent open-access international peer-review journal for strategic thought leaders, new-era practitioners, and future society stakeholders engaged in blockchain technology and intersecting innovations in healthcare.
Blockchain Predictions for Healthcare in 2019 List Background
To review blockchain lessons learned in 2018 and near-future predictions, BHTY asked their peer-review board of blockchain experts, along with Editor-in-Chief, and internationally renowned professor and thought leader, John Halamka, MD, MS, Chief Information Officer of the Beth Israel Deaconess Medical Center, Chief Information Officer, and Dean for Technology at Harvard Medical School their current market perceptions and future vision for blockchain in healthcare over the coming year.
10 Major Themes for the Near-Term Future of Blockchain in Healthcare
The list of ten predictions and explanations is available for the journal audience, and market makers and movers, around the globe. The 10 major themes driving the future of blockchain in healthcare over the next year are:
1. Blockchain will become an essential part of consent management
Storing patient consent for data exchange/privacy preferences and treatments on the blockchain, such that all stakeholders can access consents from one place and respect patient wishes. This approach will reduce the administrative burden and enhance the patient care experience. 
2. Remittance and micropayments will increasingly migrate to the blockchain
An easy-to-use universal payment interface for providing micropayments to patients when they achieve goals/outcomes to patients when they achieve goals/outcomes would accelerate innovation. In addition, tracking co-pays and the litany of employees share of medical expenses could be simplified with a blockchain-based universal payment interface. 
3. Non-cash assets including outcomes will be tokenized
Tokens facilitate managing for results or outcomes in healthcare. Instead of just providing grants, foundations could pay for outcomes documented in the blockchain. 
4. Providers will be credentialed on the chain
Keeping health care provider directories maintained by health plans up-to-date is a critical, complex issue facing organizations across the health care system. The first project of the Synaptic Health Alliance aims to simplify this process by putting provider demographic information on a permissioned blockchain for Alliance members to access and maintain.
5. Improvements to blockchain infrastructure will reduce electricity requirements and enhance speed/scalability
Transactional speeds will increase and blockchain as a service will enhance ease of use (by hiding the complexity of blockchain behind a set of cloud-hosted functions, with simple to use application programming interfaces). 
6. Supply chain integrity will be tracked on the chain
A blockchain approach to pharmaceutical supply chain would ensure the integrity of the products. 
7. Education of stakeholders will refine the use cases for blockchain and accelerate adoption
As more stakeholders are educated about the pros and cons of the blockchain, high-value use cases will be implemented more widely. 
8. Opportunities for monetization of data including the genome will be enhanced by blockchain
A potential marketplace for data-enabled people who want to contribute data – for some public good such as clinical trials/clinical research/population health presents opportunities to accumulate genomic data for the development of precision medicine. 
9. Integrity of medical records will be an essential use case for blockchain
If a distributed ledger technology with unassailable trust were used to guarantee the integrity of the medical record, the burden on providers, IT departments, and attorneys would be reduced. The records themselves would not be stored on the chain, just a hash (a one-way mathematical transformation that is unique for every document). If a record is produced today and its hash matches the hash stored on the blockchain when the record was created, all stakeholders can be assured the record was never changed. 
10. Existing blockchain in healthcare startups will be acquired and we'll see substantial consolidation of blockchain in healthcare offerings
The market is currently flooded with startups offering a variety of blockchain-related products/services. Over time those startups who lack a vailable business model, partnerships and funding will fade away. The promising startups will be acquired and consolidated, such as Change Healthcare's recent acquisition of Pokitdok. 
"Blockchain technology is definitely  on the 'hype cycle.' Now is the time for technology and healthcare leaders around the world to work together to bring blockchain into the reality cycle. Blockchain will be deployed across the healthcare industry to improve secure healthcare data sharing toward the goal of precision medicine, accelerating research, and improving healthcare outcomes. This will include use cases in personal health records, wearables, lab sample data management, supply chains, and research," said Florence Hudson, Founder & CEO of FDHint, LLC