Johnson & Johnson to Acquire Auris Health for $3.4B to Expand Digital Surgery Portfolio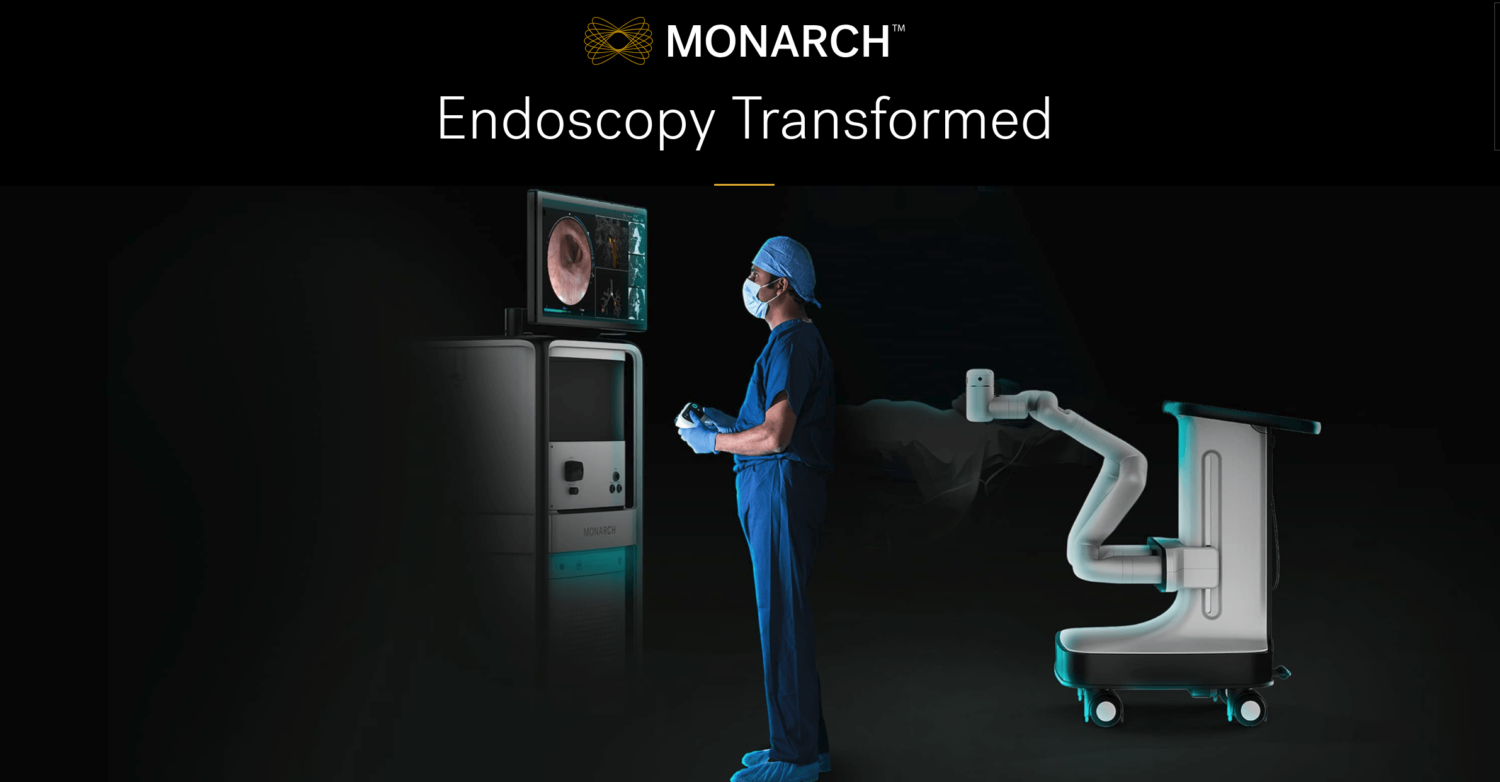 Johnson & Johnson, today announced it has entered into a definitive agreement to acquire Auris Health, a developer of robotic technologies for $3.4 billion in cash. Auris Health is a privately held developer of robotic technologies, initially focused on lung cancer, with an FDA-cleared Monarch platform currently used in bronchoscopic diagnostic and therapeutic procedures. This acquisition will accelerate Johnson & Johnson's entry into robotics and strengthens its digital surgery portfolio of solutions.
Xcertia Releases Update Guidelines for Mobile Health Apps Development, Adoption & Use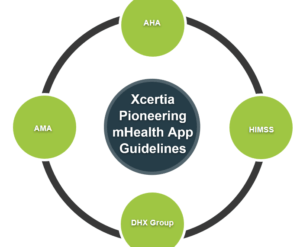 Xcertia, a non-profit organization that supports the collaborative development of industry guidelines for safe and effective mHealth apps, today announced the initial release of its updated guidelines for mobile health applications (mHealth apps), addressing five key areas of design and development: privacy, security, operability, usability, and content.  The Xcertia Guidelines are now available for a public comment period through May 15, 2019.
Orbita and Mayo Clinic Team Up to Extend Alexa Skill to Google and Voice-Powered Web Chat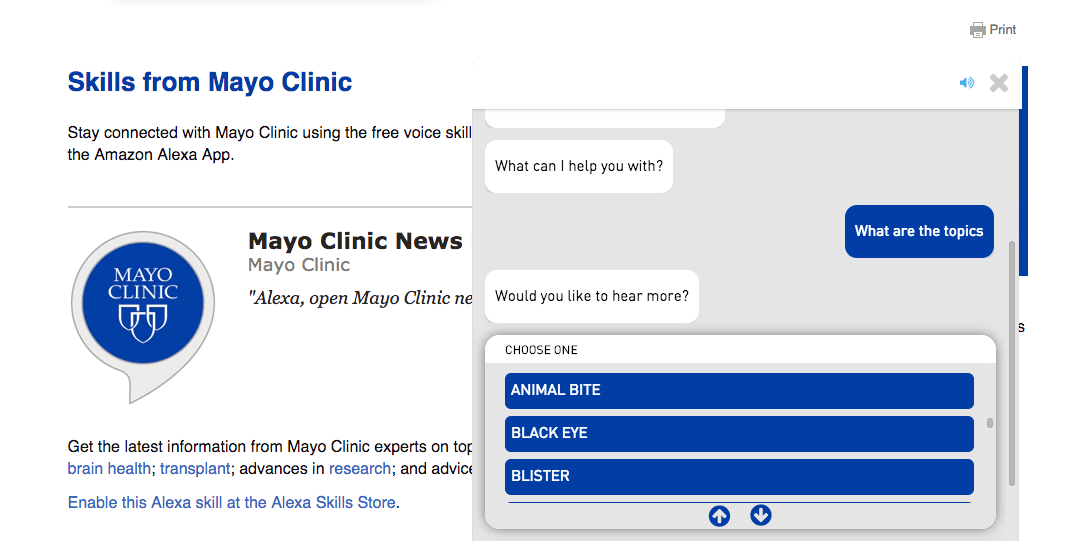 Orbita, Inc., a healthcare platform for voice and chatbot applications, today announced an integration partnership with Mayo Clinic's first-aid voice application. The integration expands Mayo Clinic  beyond its initial foray into voice with the Mayo First Aid skill for Amazon Alexa and provides new capabilities to deliver first aid content via Google Assistant-enabled devices and a voice chatbot offered. 
HIMSS Survey: Optimizing Clinical Workflows A Top Goal for Interoperability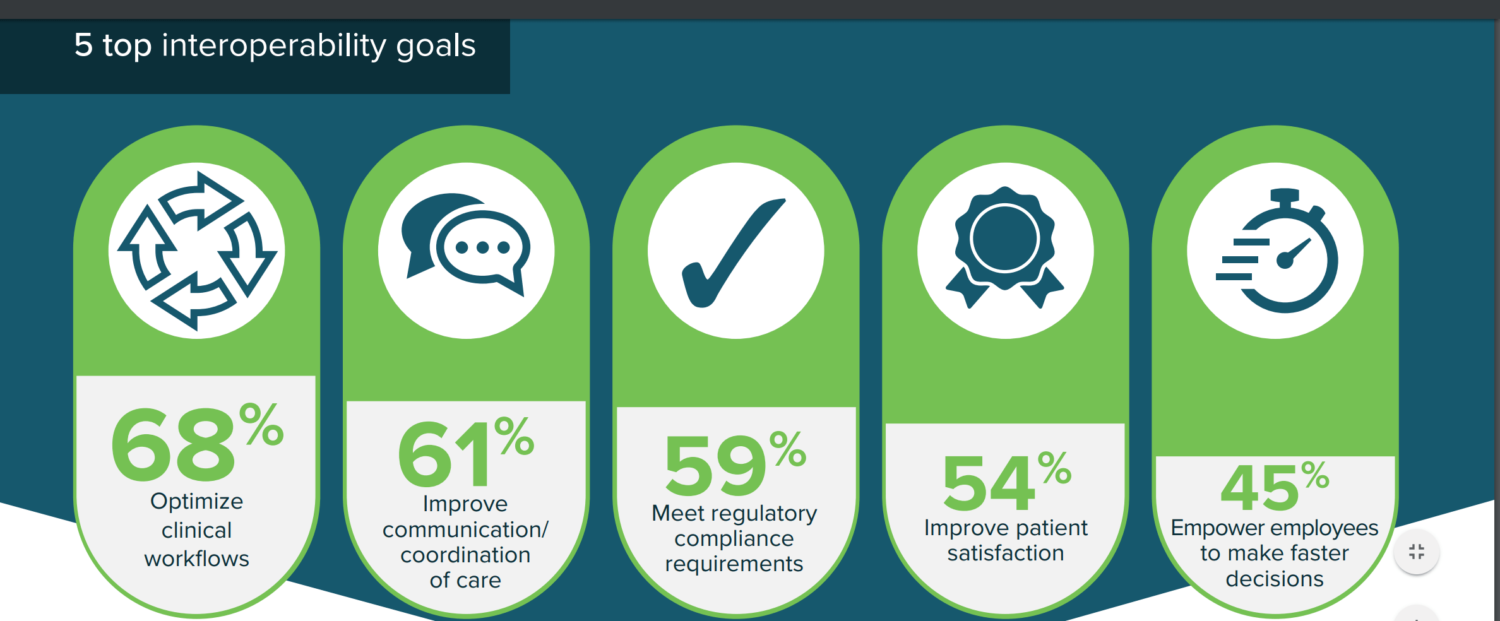 In a new market insight survey of more than 145 healthcare professionals conducted by HIMSS Media for Hyland Healthcare finds optimizing clinical workflows as their top goal for interoperability. However, 56 percent of healthcare professionals said the inability to effectively manage unstructured data is a key obstacle to achieving this goal. 
Other key findings of the survey include: 
– 66 percent of the unstructured data in healthcare enterprises is inaccessible/unavailable for patient care decisions
– 78 percent of IT/technology leaders report their interoperability efforts are excellent or good, but only 48 percent of clinicians feel the same
– Only one-third  of all respondents report the highest level of interoperability with two or more systems exchanging, interpreting and using exchanged data
– 68 percent of respondents say integrating new solutions with legacy systems is a key barrier to interoperability
Cigna and Sentara Healthcare Expand Blockchain-based Ecosystem for Healthcare
IBM announced that Cigna and Sentara Healthcare have joined a new health utility network using blockchain. The network also includes Aetna, Anthem, Health Care Service Corporation (HCSC), and PNC Bank. Together they are exploring ways that blockchain can be used to address a range of industry challenges, including promoting efficient claims and payment processing, enabling secure and frictionless healthcare information exchanges, and ways to maintain current and accurate provider directories.
BayCare Teams Up with Cerner, Lumeris and Salesforce to Improve Health of Senior Population
BayCare Health System is leveraging advanced technologies and services from Cerner, Lumeris and Salesforce to better manage its populations. Foundational to BayCare's approach is leveraging Cerner's HealtheIntent population health platform, Salesforce's CRM technologies and Lumeris' value-based care services and operational expertise. BayCare is collaborating with all three to identify and solve for gaps in care, as well as enhance consumer and provider engagement to improve health outcomes for its populations.
Intermountain Healthcare and Trinity Health Make Growth Investment in AI Leader Jvion
Healthcare artificial intelligence (AI) firm Jvion announced a growth investment from healthcare leaders Intermountain Healthcare and Trinity Health. This round of funding is an expansion of the existing customer relationship between Jvion and both providers and demonstrates their respective ongoing commitments to healthcare innovation, including the practical application of AI solutions for driving improved quality and health outcomes. 
Survey: Health Plans Are Struggling with Value-Based Reimbursement 
Health plans are struggling with value-based reimbursement (VBR) due to internal and external barriers are hampering payers' adoption of value-based programs, according to a new survey by HealthEdge and Survata. The survey reveals that for payers to have a significant chance at success with VBR programs, they must have modern and flexible technology systems that can easily collect and share data, quickly test and model new programs, and are designed to build more trust among providers of all types.
 Survey: Baby Boomers are On Board with Biometrics for Healthcare
Authentication company Veridium released results from its biometric consumer sentiment survey, which includes data on how consumers are using biometrics when it comes to healthcare applications. The survey reveals an increased appetite for the technology, with 70 percent of respondents reporting that they would like to expand the use of biometric authentication into the workplace. Consumers cited speed (35 percent), security (31 percent) and not having to remember passwords (33 percent) as the primary reasons for liking biometric authentication.
Bayer and Geisinger Partner to Create Contraception Counseling Pathway 
Bayer, a longstanding leader in women's healthcare, and Geisinger are partnering to create a contraception counseling pathway within the Geisinger Electronic Health Record (EHR) with the aim of standardizing the delivery of comprehensive contraceptive care and reducing unintended pregnancies. The goal is to optimize care within the Geisinger network and help ensure their patients are actively involved in personal contraception decisions, which can have a long-term impact on the woman and her family.  
AARP and GetWellNetwork Address Caregivers Together
Today, AARP and GetWellNetwork announced a collaboration to address this issue directly. Together, they're making sorely-needed instructional resources for family caregivers accessible in the hospital setting for the first time.  Filling this knowledge and support gap will help organizations satisfy two provisions within the recently enacted CARE Act.
CareCloud Reaches 2 Million API Calls Per Day from Integration Partners
CareCloud, the platform for high-growth medical groups, has reached a new milestone of 2 million API calls per day from integration partners, the company announced today. This represents almost 750 million data transactions with third parties in a year. 
Philips Releases New IntelliSpace Cardiovascular with Pediatric Updates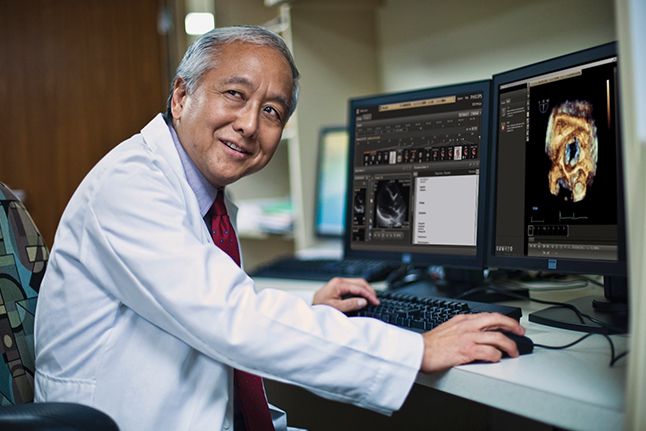 Philips today announced the launch of IntelliSpace Cardiovascular 4.1. This latest version of the next-generation cardiovascular image and information solution builds on existing pediatric reporting capabilities and includes integration with Philips Forcare to enable the sharing of patient data between health systems.
Designed to help streamline workflow and improve operational performance, IntelliSpace Cardiovascular 4.1 aggregates patient information into one solution to provide a holistic view to facilitating better-informed decision-making, while delivering on the quadruple aim of improved patient and staff experience, better health outcomes and lower costs of care.
Healthy Engage Taps Vidyo to Power Oncology Patient Collaboration Platform
Vidyo, a provider of embedded real-time video solutions, today announced that Healthy Engage, first-of-its-kind oncology-focused patient-centered mobile collaboration platform has selected vidyo.io to embed real-time video communications into its mobile app. The Vidyo-enabled cancer patient engagement application will enable oncology caregivers and advocacy networks to better address the changing expectations, preferences, and behaviors of cancer patients and their families, offering enhanced customer service, convenience, and cost-effective care.
Pack Health Wins Salesforce Healthcare Experience Trailblazer Award
 Pack Health, a digital health coaching platform for chronic care monitoring, has been named the winner of Salesforce's Healthcare Experience Trailblazer Award for the success of its Health Advising program and commitment to improving the patient experience in healthcare. Pack Health customized the Salesforce platform to develop and deliver diagnosis-specific, one-on-one coaching programs for individuals with chronic conditions. The company then integrated evidence-based content, metrics, and devices into the platform to optimize and augment its human-to-human engagement model.