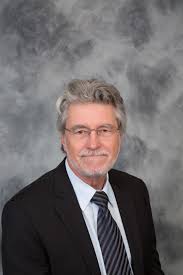 One of President Harry Truman's most famous quotes was "It is amazing what you can accomplish if you do not care who gets the credit."
Yet historically, the political approach to healthcare has been less like colleagues working toward an intelligent, practical solution and more like two children fighting over a favorite toy. Both sides wanted the credit for delivering a comprehensive healthcare plan and policy themselves, so they did all they could to prevent the other side from winning. Even if – or maybe especially if – what one side was proposing was virtually the same as what the other side had proposed.
In the recent midterm election, however, We the People put politicians on notice. A poll by the Kaiser Health Foundation found that healthcare was the number one issue for voters, ranking above the economy, guns, and immigration as their top concern. It is clear that Americans want better, more affordable healthcare – and they want it now. Here are three things politicians need to do – together, like adults – to take the politics out of healthcare and make better care a reality.  
Play nice in the sandbox
Politics over the last 10-20 years have increasingly taken on an "us-versus-them" approach. If it had a theme song, it would be Groucho Marx's "Whatever It Is I'm Against It."
That time is past. Both sides of the aisle can see (or at least should be able to see) that Americans want affordable healthcare, and they believe it should be available to all citizens. That alone should be enough incentive to put the petty squabbling aside and develop solutions.
For example, if one side feels that the costs are too high or unfairly burden a particular group, they shouldn't use that as an excuse to say "no" categorically. Instead, they should look at what the goal is and use their experience to find a way to make it affordable and fair for all Americans. That is, after all, what they were elected to do.
Yes, the issues they are tackling are extremely complex. But we have a lot of really smart people in the U.S. Congress and in government across all 50 states. They need to come together to use that collective brainpower to not only develop proposals but improve on them to give all of us the healthcare we deserve.
Start thinking in terms of populations
Over the last 10 years, the healthcare industry has begun to understand the power of addressing healthcare for individuals through the lens of populations. We have developed powerful analytics that uses data that show what has been successful so far to predict what will be even more effective in the future. We have incorporated factors such as demographics and social determinants of health (SDoH) to gain a better understanding of why good programs fail to drive better success in the future. Tremendous strides are being made today in learning how to motivate patients/members to participate actively in their care plans. In other words, we are quickly discovering how to use population health management to personalize both the technical and human sides of healthcare.
Yet federal and state legislators are largely basing their decisions on a healthcare model that is more appropriate to the last century. Their understanding of how healthcare is delivered in 2018 must be updated to encompass the tremendous strides that have already been made, and the almost unlimited promise new technologies offer for the future.
We now have an opportunity to incorporate the amazing gains in understanding of the human genome and to harness the extraordinary capacity of computer systems to crunch massive data sets, distilling for us deeper insights into serious diseases. At the same time, advances in our understanding of human behaviors, and how we make healthcare and other important life decisions, can assist providers and other caregivers to be even more effective in helping and advising those of our population that bear the greatest burden of disease.
Where politicians can be of particular value in determining how to make programs that have proven their worth more affordable – and therefore, more commonly used. Practices such as medical management and care coordination can have a huge impact on improving patient/member health while driving down costs. But they must be available in order to work.
By increasing their understanding of what is working in independent pockets today, and ensuring the dreamers and the pragmatists are collaborating on creating solutions, politicians can help enable meaningful changes that will benefit us all.
Get creative
Automatically saying "no" to whatever the other side of the aisle proposes is easy because it doesn't require much thinking. It can also be habit-forming, leading to a lazier approach to governing.
Again, however, the People have stated their priorities. Yet unless the skyrocketing cost of healthcare is addressed in a meaningful way, it could have a profound effect on concern number two – the economy. That's a one-two punch no politician wants to face in the next election cycle.
Clearly, if there was an easy solution it would have already been implemented. The Affordable Care Act (ACA) demonstrated just how complex healthcare is. There are so many moving parts that pulling one level can not only compromise known areas but also have unexpected consequences down the road.
What all of this means is politicians will need to get creative as they develop solutions. They may also want to take advantage of some of the advanced predictive and prescriptive analytics that is being developed within the industry to see what could happen when they tug on a particular string.
Rather than working in a vacuum based on political poll numbers and outdated assumptions, they should be collaborating with payers, providers, and other experts who are already running forward-looking scenarios.
By getting creative they can break out of old boxes and develop new thinking that will work better within the current healthcare ecosystem – or even improve upon the infrastructure of the industry as a whole.
Taking real action
The time for childish gamesmanship and posturing is in the past. Americans not only want real action on making healthcare available and affordable for all, but they are also demanding it.
As President Truman's most famous quote states, "The buck stops here." By taking the politics out of the equation and sharing in the drive to deliver the healthcare system Americans want, both sides can also share in the credit. Meanwhile, all of us win.
Ron Ritchey, M.D., is the Chief Medical Officer of eQHealth Solutions, a population health management and healthcare IT solutions company that touches millions of lives each year. The organization has more than 30 years of experience working with payers, providers, and government entities on increasing quality outcomes and optimizing payer and provider networks.