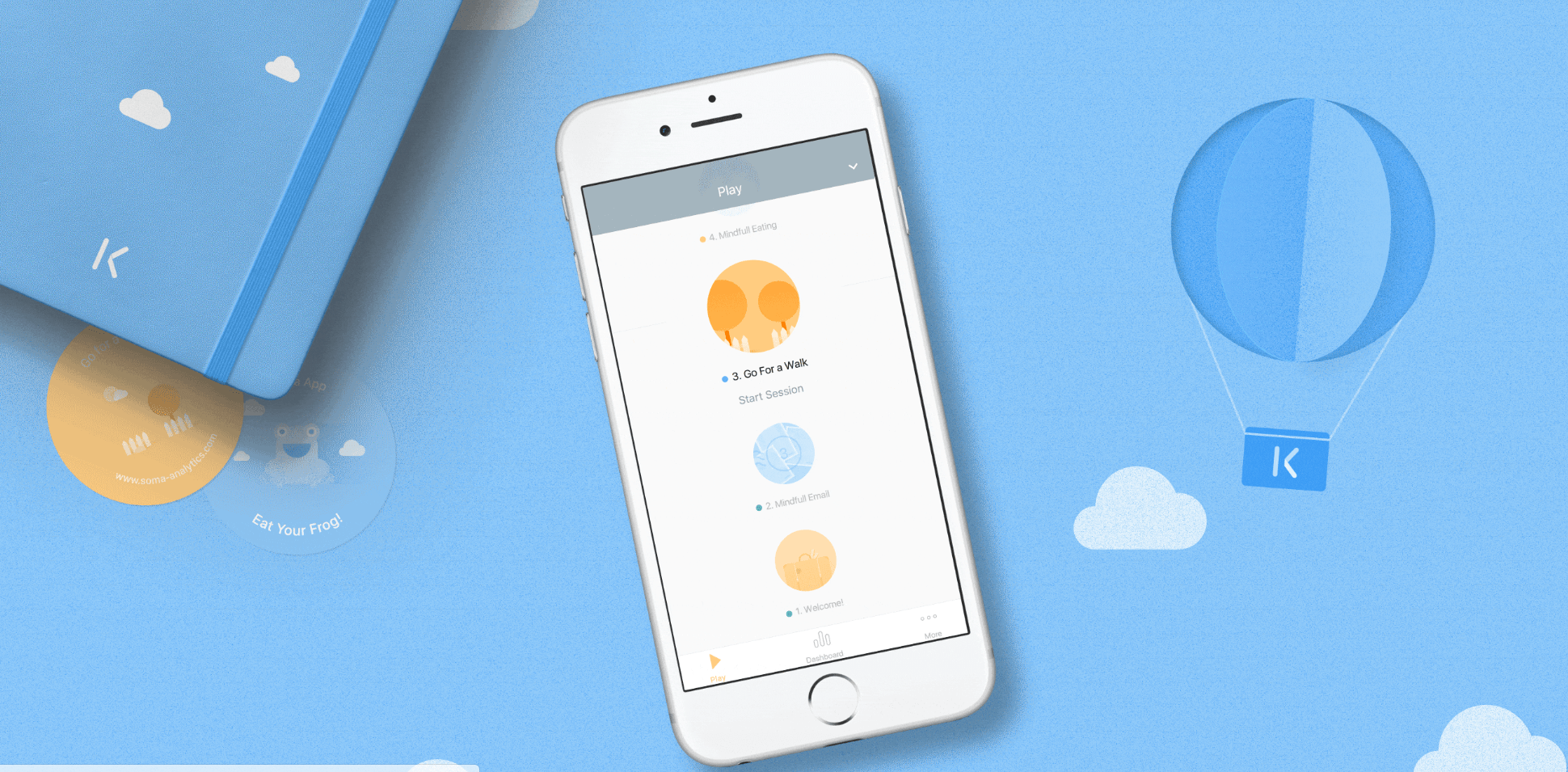 Prenetics, a Southeast Asia-based global genetics, and digital health company announced it has acquired Kelaa App, the core product of Soma Analytics and associated assets. Founded in Germany in 2013, the Kelaa' smartphone app available on Apple and Android devices provides tailored recommendations on how to deal with day-to-day stresses through bite-sized personalized daily sessions for employees and businesses. Used by a number of Britain's leading medium to large enterprises, including consulting giants E&Y, the NHS and Germany's largest telecom company, the platform reduces the costs associated with employee absenteeism, presenteeism and staff turnover, whilst increasing employee resilience, productivity, and engagement.
Operating as a 'Psychologist in a Pocket' for users, the Kelaa app delivers a holistic approach to wellness by connecting the physical, mental, and emotional health of its users. In addition, the Kelaa app analyses daily lifestyle biomarkers including sleep quality and voice emotion. The data captured allows users to create fully personalized programmes that help individuals monitor and reduce their personal stress levels over time.
"We are delighted to welcome the Soma Analytics brand into the Prenetics family. Soma brings with them a depth of world-class research into the impact of workplace preventative health, allied to a truly impactful and measurable mobile app Kelaa, that is already having a demonstrative effect in the workplace. This move perfectly complements our existing genetics offerings, meaning we can provide corporates, enterprises, and insurers a suite of solutions that give their staff the most personalized wellness programmes possible."
Prenetics provides personalized, predictive and preventive treatments using the latest proven innovations in DNA and mobile technology. The company plans to integrate Kelaa App with insurers and corporate wellness programs globally. Financial details of the acquisition were not disclosed.