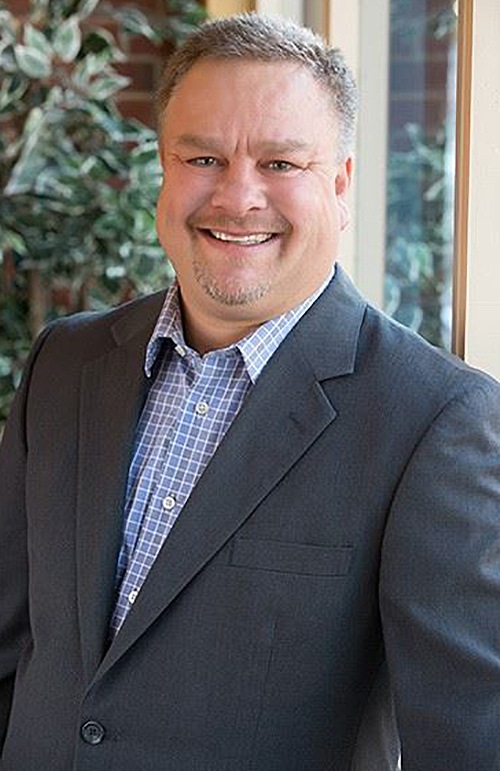 As consumers, we can use our smartphones to buy everything from airline tickets to groceries. In both cases, the products are delivered or confirmed almost immediately. Many of us instantly compare prices to see if we're getting a good deal.
This type of purchasing is not as seamless in healthcare. It can often be difficult to determine the exact cost of care prior to a procedure being done. There isn't an easy way to compare the cost of medical procedures between healthcare organizations — which can make timely choices for where to get care a challenge. A limited number of providers offer a way to book an appointment with a doctor online. Healthcare is one of the only industries you can receive service and not have to pay before you leave. In addition, depending on the type of procedure and who your provider is, your out-of-pocket costs may be a mystery until a bill comes in the mail.
Herein lies the problem: patients don't have a good understanding of their out-of-pocket costs. One in four patients has a bill at home. One in five is paying a bill over time. One in 10 will never pay it. If anything, those estimates are low. In my travels, everyone I talk to has a bill on their kitchen counter at home.
There's no magic solution. Patients will continue to drive changes in the market so their healthcare needs are better met. With more choices before them — including retail health clinics and medical tourism — healthcare providers need to keep in mind that we live in a world where most products and services are a click away.
The patient is the new payer
Since many patients have trouble paying their bills, bad debt for providers has expanded. Medicare Bad Debt rose from $3.14 billion in 2012 to $3.69 billion in 2016, a 17% increase.
As a result, more providers are offering banking-type transactions. It's no longer about trying to collect a copay, it's about financing care over time because these amounts have outgrown the liquidity of people's bank accounts.
The dynamics of the healthcare economy
A recent article by one of our partner providers asked the question: Can healthcare providers converge with financial services and technology companies to deliver financial experiences that measure up to today's more demanding healthcare consumer?
Since medical care is an expensive, often unexpected, one-time event, a close corollary might be unexpected travel. But the airline industry often offers a much better experience. For instance, when you book online, you can get better rates by being flexible on flight times. There isn't a way to save money in a similar manner for healthcare services, and your choices on the level of care are not typically spelled out. In the middle of the night on a Saturday, your option may often be to go to the emergency room (most expensive option), versus scheduling an appointment to see the doctor in the office for a copay. The choices and transparency for prices are simply not there.
One major difference is that healthcare does not abide by the law of supply and demand. When you have a cancer diagnosis, you might not shop around for care based on price — getting better as well as receiving quality care are likely your top priorities.  When you are expecting a newborn, you have a whole 9 months to shop, and most expectant parents do!
Healthcare pricing has been insulated, which has led to steep increases. If the price of food rose at the same rate as healthcare costs have since 1960, we'd be paying $55 for a dozen eggs.
Changing the healthcare model
Since patient-as-payer account receivables have now reached 30%, providers need to be upfront about the costs of medical procedures and offer patients options both for treatment and financing options. For example, patient payment estimation solutions provide patients with accurate out-of-pocket cost estimates for medical services in advance. This way patients along with their providers can develop a payment plan to receive services.
Patients can also help drive this change by doing the following:
– Actively engaging with HR departments to see how their plans work.
– Visit the hospital's website and leverage their prices, along with accessing a patient facing estimation tools to understand the out of pocket costs prior to care. These tools are very sophisticated and can help you navigate where you get tour care, what you will be paying, and how you will be paying it.
– Look for wellness plans and push the market to offer more choices. For example, some will be willing to pay for doctor visits out-of-pocket as long as they are covered for something catastrophic. While others would be willing to shave off some of their payments by demonstrating that they're taking proactive measures to improve their health.
– Ask caregivers to provide accurate estimates of out-of-pocket expenses for care.
For their part, providers can offer price transparency, prepay, single bill, presumptive eligibility for charity care, online scheduling and payment, kiosk check-in and appointment updates, among other amenities.
In addition, proactively informing patients of their eligibility aims to enhance the patient financial experience by increasing transparency and dispelling fears one may have in receiving costly medical treatment. Such patients can now make clear-headed decisions about care that are unencumbered by the worry of lingering bills.
Providers can learn more about revenue cycle enhancements to meet generational expectations.
Patients have the power to demand the same experience in healthcare that they receive in retail and e-commerce. As they continue to shoulder more of the expense of healthcare, they need to use their power to ensure healthcare is more in line with the rest of their consumer experiences.
Jonathan Wiik is the Principal of Revenue Cycle Management Solutions at TransUnion Healthcare, a provider of revenue cycle management solutions for maximizing reimbursement, improving patient engagement, and ultimately increasing the effectiveness of the healthcare system.