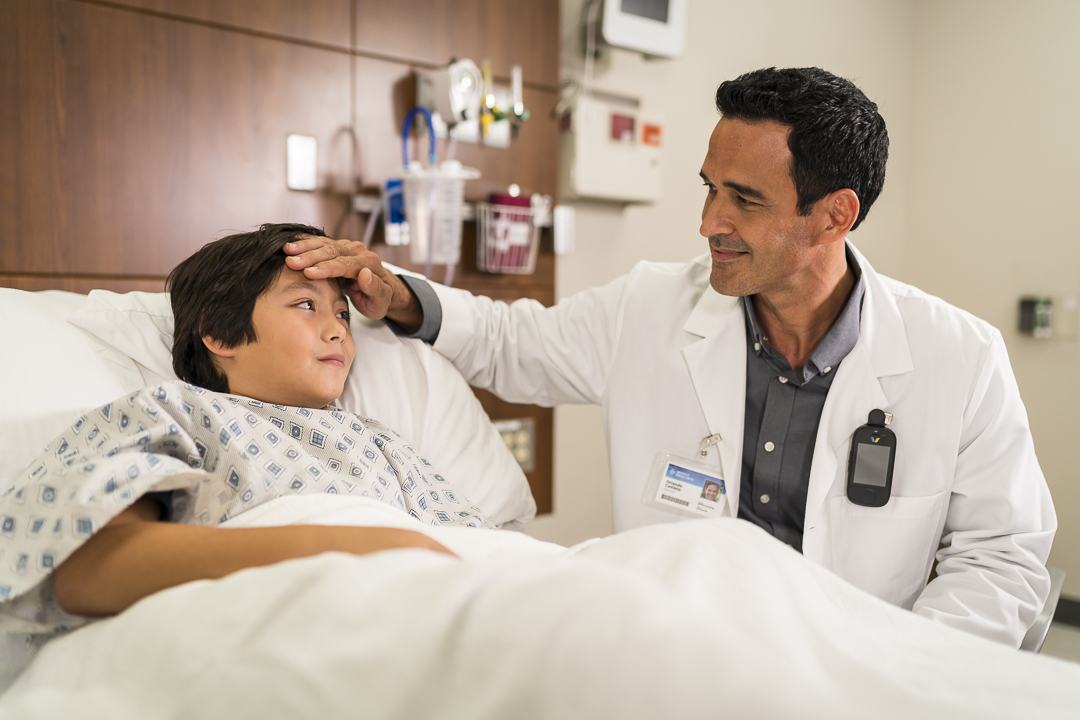 Vocera Communications, Inc., a provider of clinical communication and workflow solutions has announced the launch of a new category of wearable communication devices that enables clinician agility and accelerates patient care. The Vocera Smartbadge combines smartphone usability with the hands-free freedom of the Vocera Badge to redefine healthcare communication.
Based on two decades of customer feedback, the Smartbadge carves out a new category of wearable mobile communication devices and represents a major evolution in clinical communication technology/workflow solutions. By combining smartphone usability, a larger touchscreen and a voice-controlled wearable in one form factor, the Smartbadge empowers more effective and efficient care team collaboration than ever before.
From one device, nurses, doctors, and other care team members can:
– communicate by voice, hands-free
– reach the right person by name, role or group
– securely text and receive contextual patient information
– prioritize alarms and alerts via the device's integration with more than 140 clinical and operational systems, including EHRs, nurse call systems, and physiologic monitors
– get help in emergencies with a one-touch panic button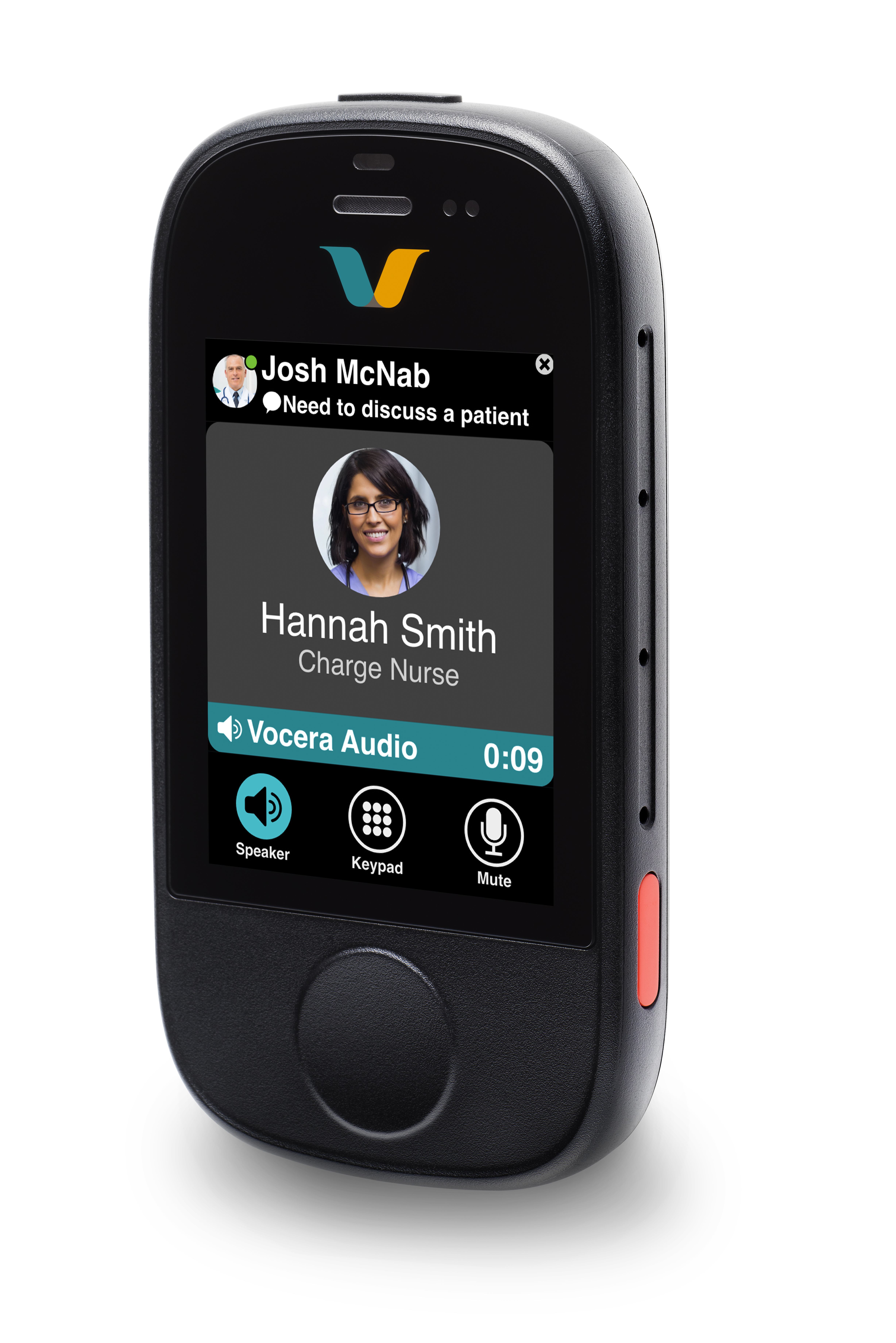 One of the biggest advantages is the size of its 2.4-inch color touchscreen, which enables clinicians to receive and read notifications with more patient context. For example, a nurse who receives a sepsis alert can see the patient's room number, and the patient's name, age, and vital signs. The larger screen also enables clinicians to read and send secure text messages right from their Smartbadges and to view contact lists.
Purpose-built for healthcare, the Smartbadge is built on the core principle of connecting the right people at the right time. Clinicians need their hands free to provide direct patient care and comfort, especially in emergency situations; Vocera's optimized speech-recognition engine, the Vocera Genie, allows that freedom by responding to over 100 voice commands. For the times when clinicians need to see more context on a screen, the new Smartbadge's larger touchscreen does just that, so the right technology is an "and" rather than an "or"— as the Smartbadge offers the capabilities of a smartphone with secure messaging, along with the ability to communicate hands-free in a sophisticated yet intuitive way.
"Vocera has been on a mission to improve the lives of patients, families and care teams for more than 18 years; and based on customer feedback, we have thoughtfully designed a sleek, light-weight, wearable, and intelligent device that will make it even easier for care teams to communicate and collaborate," said Brent Lang, president and CEO of Vocera. "The new Smartbadge is purpose-built to leverage the full software capability of the expanded Vocera Platform – voice calling, messaging, clinical alerts and alarms, and more – with its larger, touch-screen display."