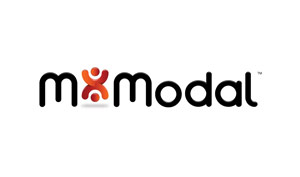 3M announced a definitive agreement to acquire the technology business of M*Modal, for a total enterprise value of $1 billion dollars. M*Modal is a healthcare technology provider of cloud-based, conversational Artificial Intelligence (AI)-powered systems that help physicians efficiently capture and improve the patient narrative so they can spend more time with their patients and provide a higher quality of care.
M*Modal Acquisition Details
As part of the acquisition, 3M will maintain a strategic business relationship with M*Modal's remaining transcription, scribing and coding services business, which is not part of this transaction, to help ensure continuity and strong customer support. Approximately 750 employees supporting the technology business of M*Modal are expected to join 3M upon completion of the transaction. 
Financial Details
3M estimates the acquisition to be $0.10 dilutive to earnings in the first 12 months following completion of the transaction on a GAAP reported basis, Excluding purchase accounting adjustments and anticipated one-time expenses related to the transaction and integration, 3M estimates the acquisition to be neutral to earnings over the same period. The transaction is expected to close in the first half of 2019, subject to customary closing conditions and regulatory approvals. Annual revenue of M*Modal's technology business is estimated to be approximately $200 million.
Acquisition Expands 3M's Health Information Systems' Capabilities
"This acquisition builds on our strategic commitment to invest in our Health Information Systems business and expands the capabilities of our revenue cycle management and population health priority growth platform," said Mike Vale, executive vice president, 3M Health Care Business Group. "Together, we will enable doctors to improve the patient experience, while enhancing documentation accuracy and operational efficiency for both providers and payers."