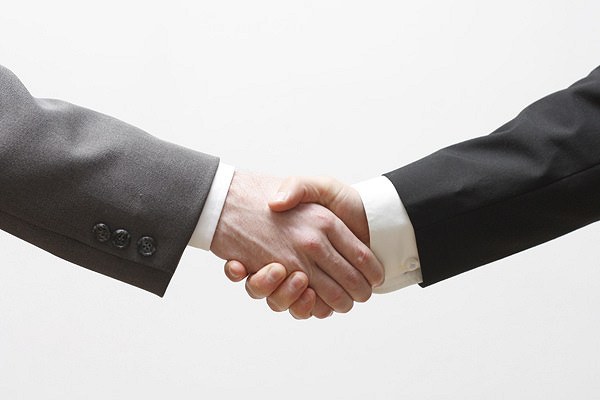 GlaxoSmithKline and Pfizer Inc to form new world-leading Consumer Healthcare Joint Venture provides a unique opportunity to accelerate GSK's strategy and create substantial value for shareholders. 
GlaxoSmithKline has reached an agreement with Pfizer Inc to combine their consumer health businesses into a consumer health Joint Venture, with combined sales of approximately $12.7B. As part of the agreement, GSK will have a majority controlling equity interest of 68% and Pfizer will have an equity interest of 32% in the Joint Venture.
Consumer Healthcare Joint Venture Details
The proposed all-equity transaction represents a compelling opportunity to build on the recent buyout of Novartis' stake in GSK Consumer Healthcare, to create a new world-leading consumer healthcare business and to deliver further significant shareholder value. The proposed transaction also supports GSK's key priority of strengthening its pharmaceuticals business over the next few years by increasing cash flows and providing an effective pathway through the separation of GSK Consumer Healthcare to build further support for investment in its R&D pipeline.
The combination will bring together two highly complementary portfolios of trusted consumer health brands, including GSK's Sensodyne, Voltaren and Panadol, and Pfizer's Advil, Centrum and Caltrate. The Joint Venture will be a category leader in Pain Relief, Respiratory, Vitamin and Mineral Supplements, Digestive Health, Skin Health and Therapeutic Oral Health. The Joint Venture will be the global leader in OTC products with a market share of 7.3% ahead of its nearest competitor at 4.1% and have number 1 or 2 market share positions in all key geographies, including the US and China.
The proposed transaction is transformational to the scale of GSK's Consumer Healthcare business. Within 3 years of the closing of the transaction, GSK intends to separate the Joint Venture via a demerger of its equity interest and a listing of GSK Consumer Healthcare on the UK equity market. Over this period, GSK will substantially complete the integration and expects to make continued progress in strengthening its Pharmaceuticals business and R&D pipeline.
The intended separation of the Group will allow the two resulting companies to be established with appropriate capital structures for their future investment needs and capital allocation priorities. The new consumer healthcare company with its more durable cash flows will be able to support higher leverage levels than the GSK Group today, creating the opportunity on separation to reduce the leverage in the new Pharmaceuticals/Vaccines company.
"The transaction we have announced today is a unique opportunity to accelerate this work. Through the combination of GSK and Pfizer's consumer healthcare businesses we will create substantial further value for shareholders. At the same time, incremental cashflows and visibility of the intended separation will help support GSK's future capital planning and further investment in our pharmaceuticals pipeline.

With our future intention to separate, the transaction also presents a clear pathway forward for GSK to create a new global Pharmaceuticals/Vaccines company, with an R&D approach focused on science related to the immune system, use of genetics and advanced technologies, and a new world-leading Consumer Healthcare company," said Emma Walmsley, Chief Executive Officer at GSK.