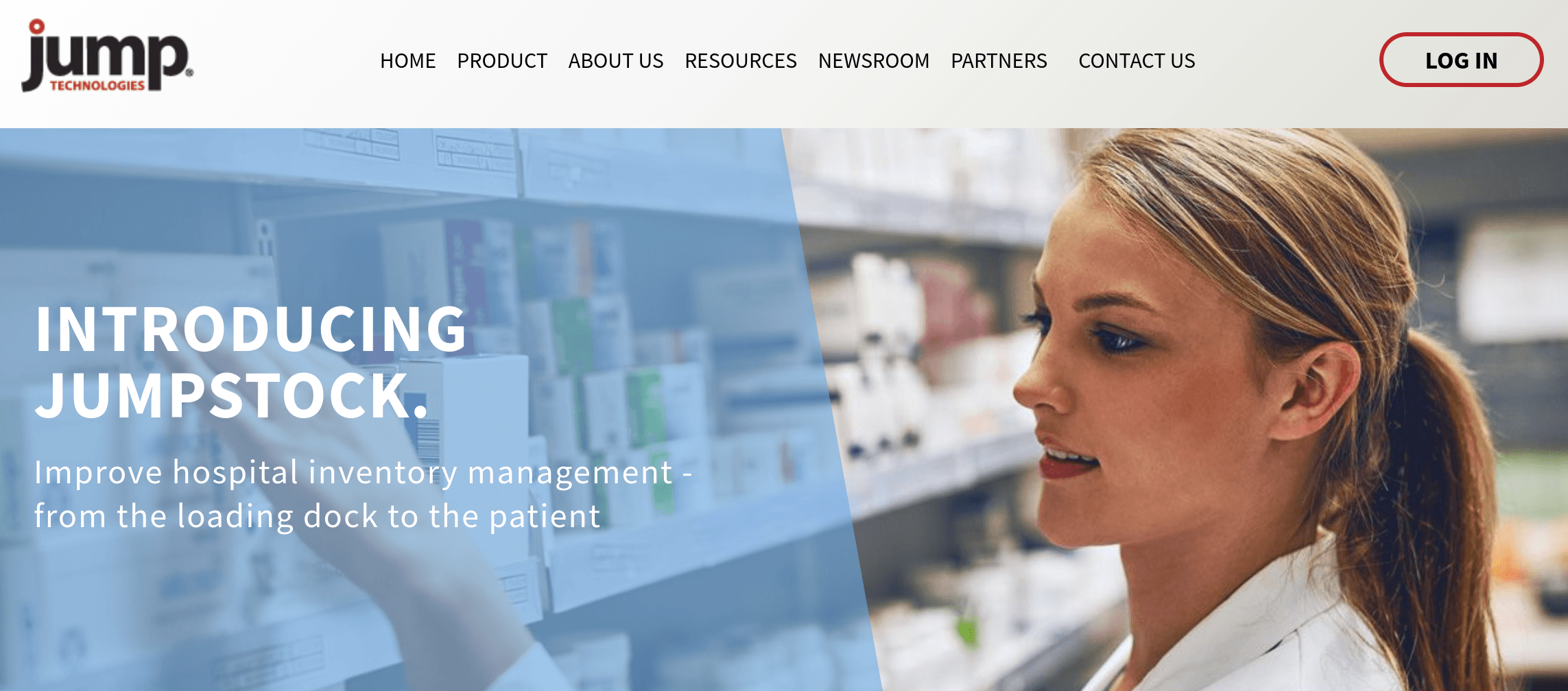 Jump Technologies, a hospital supply chain solutions provider, today announced it has raised $2 million in funding led by Black Granite Capital and includes new strategic investor Mount Sinai Ventures and reinvestment by two large investors. The Eagan, MN-based company plans to use the latest round of funding to expand the company's national sales efforts and support broader product development.
Supply Chain Management Is Often Overlooked in Hospitals
Inventory management in hospitals is often overlooked, resulting in $765B in waste annually in lost, unused, or expired supplies. Jump Technologies delivers a cloud-based hospital supply chain software solution called JumpStock, which integrates with any ERP system to help hospitals save money and improve clinical outcomes by providing actionable analytics that drives a new level of standardization of clinical and operational best practices.
Clinical Workflow Integration with Supply Chain
JumpStock integrates seamlessly into clinical workflows and delivers reports that help clinicians and supply chain professionals make informed decisions about supply utilization throughout their facilities – including high-cost areas like operating and procedure rooms. With JumpStock, hospitals can more easily standardize utilization of supplies, which allows them to save money and reallocate funds to clinical resources and technology that improve patient care and generate new revenue.
JumpStock also ensures that clinicians have the right supplies when and where they are needed so as not to slow down surgeries and other clinical therapies. For example, Jump Technologies' customers, such as the Mount Sinai Health System, have been able to reduce stock-outs, which helps clinical practice, while increasing inventory turns, which improves the hospital's bottom line.
"Health Systems need to drive innovation in business practices and technologies, not only in clinical care or practice," said Les Grant, Corporate Director of Materials Management for Mount Sinai Health System. "Our partnership with Jump Technologies has enabled the development of a best-in-class inventory management solution that reflects the unique needs of our system and brings increased efficiency and support to our world-class clinical teams and the patients we serve."