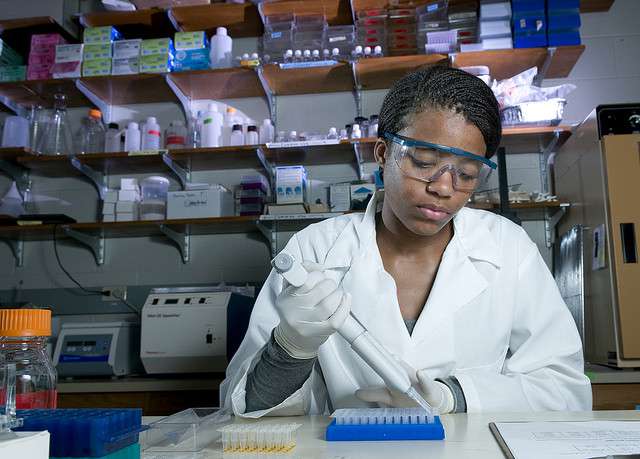 New partnership between National Comprehensive Cancer Network and Syapse will augment health information technology around cancer care.
The National Comprehensive Cancer Network(NCCN) announced a new agreement with Syapse, a precision medicine company, to expand the use of best practices in precision medicine when treating people with cancer. Syapse delivers solutions for scaling enterprise precision oncology programs. For Syapse, the data contained in theNCCN Biomarkers Compendium will strengthen Syapse's decision support and workflow tools, increasing access to more personalized care.
NCCN Biomarkers Compendium
The National Comprehensive Cancer Network® (NCCN®), a not-for-profit alliance of 27 leading cancer centers devoted to patient care, research, and education, is dedicated to improving the quality, effectiveness, and efficiency of cancer care so that patients can live better lives.
The NCCN Biomarkers Compendium is part of NCCN's Library of Compendia, which also includes databases for Drugs & Biologics (NCCN Compendium®), as well as the NCCN Radiation Therapy Compendium™, and the NCCN Imaging Appropriate Use Criteria (NCCN Imaging AUC™). The NCCN Compendium® is recognized by public and private insurers alike, including CMS and UnitedHealthcare, as an authoritative reference for oncology coverage policy. The recommendations contained in the Library of NCCN Compendia are extracted directly from the relevant NCCN Clinical Practice Guidelines in Oncology (NCCN Guidelines®) and are updated on a continuous basis.
"Treatment recommendations for people with cancer are expanding and improving rapidly, and that is particularly the case with precision medicine," said Robert W. Carlson, MD, Chief Executive Officer, NCCN. "The experts who sit on the various NCCN Guidelines Panels are at the forefront of advances in using genes and gene products for diagnosis, screening, monitoring, surveillance, and other aspects of cancer care. The latest updates from our guidelines are included in the NCCN Biomarkers Compendium, which will now support the point-of-care decision-making tools from Syapse."
"Harnessing technology to share the latest evidence- and expert consensus-based information on biomarkers allows clinicians to make well-informed decisions more efficiently," said Dr. Carlson. "That means they'll have more time for the patients who need them."
Integration Roll-Out Plans
The NCCN-supported data will begin appearing on the Syapse platform in late 2018. Syapse is committed to updating that content weekly to keep pace with the NCCN Guidelines. Syapse clients include Aurora Health Care, Catholic Health Initiatives, Dignity Health, Henry Ford Health System, Intermountain Healthcare, Providence St. Joseph Health, and Seoul National University Hospital—manage one million active cancer cases at nearly 300 hospitals in 25 states and South Korea.