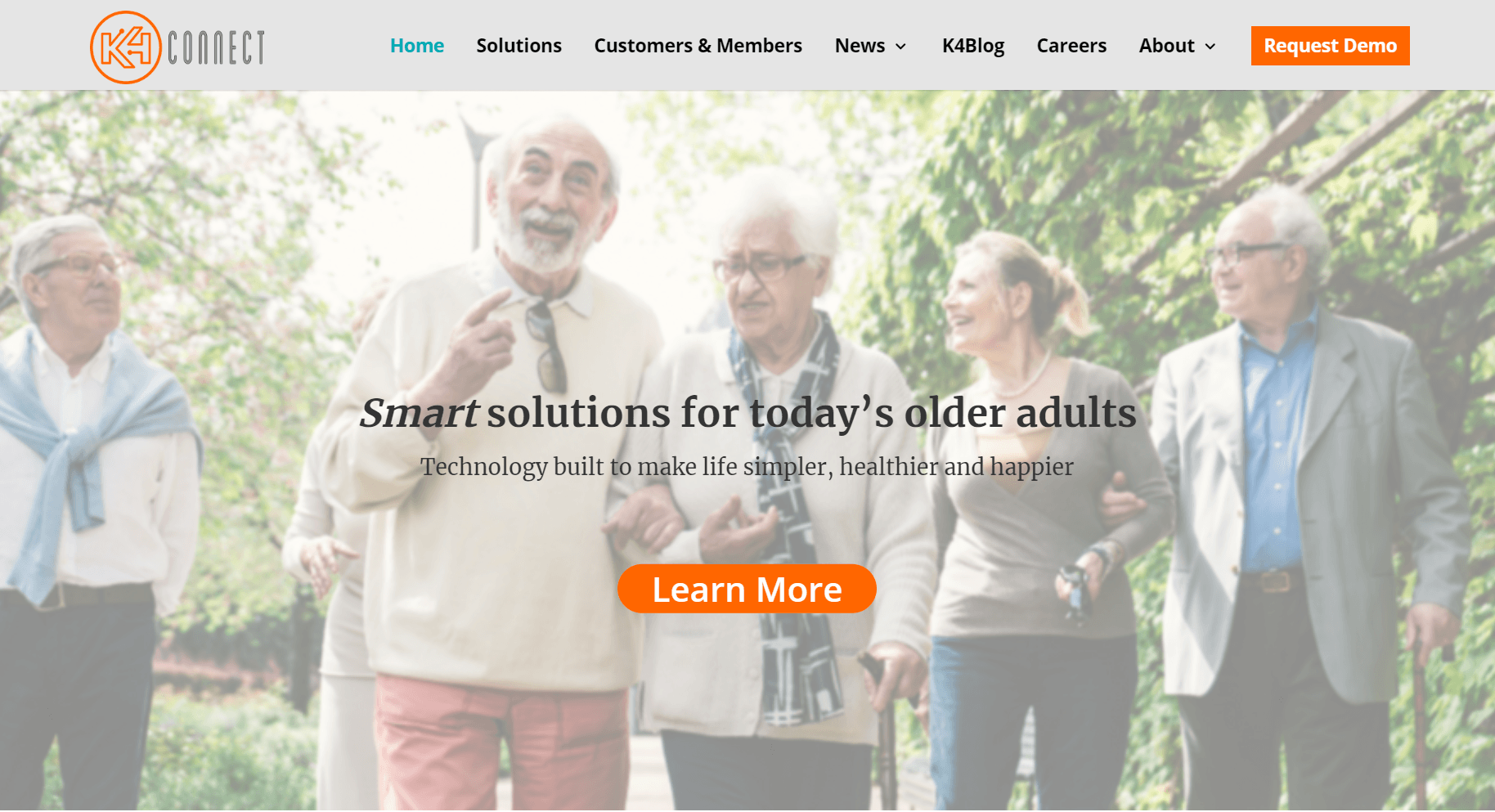 K4Connect, a Raleigh, NC-based digital health startup providing smart technology solutions for senior living communities has raised $12 million in Series B funding led by AXA Venture Partners. Founded in 2013, K4Connect plans to use the latest round of funding to further develop the Company's K4Community solution and underlying Fusion platform/OS technologies. In addition, the company plans to accelerate its partnerships across a spectrum of consumer and senior living-specific companies.
K4Connect is focused on creating connected-life solutions that serve and empower older adults and individuals living with disabilities, and those that support them. K4Connect's first product, K4Community, is specifically designed to serve the residents, staff, and operators of senior living communities. Integrating the latest in the smart home, smart wellness, and smart living technologies into a single easy-to-use system, K4Community makes any senior living community a truly Smart Community.
K4Community brings together a plethora of advanced device, application, and service technologies, making them accessible through both touch and voice technologies. In addition to being a ground-breaking amenity for senior community residents, K4Community also provides community staff and operators with the tools and data to provide the best in care and hospitality, as well as drive a measurable ROI through operational efficiencies and lowered costs.
Core to K4Connect's success is its patented Fusion platform/OS, a multi-modal software platform that acts as an enterprise-wide "operating system" that provides a secure and reliable edge-cloud hybrid architecture. Employing an open and modular design, Fusion allows for the integration of virtually any device (home or wellness), service or application into a single cohesive system. In addition to K4Community, future products that will take advantage of the Company's Fusion technologies include K4Home, designed for older adults living in their own homes, and K4HomeCare, designed for care agencies.  
To date, K4Connect's customer base includes 13,000 residents across dozens of senior living communities from Florida to California.