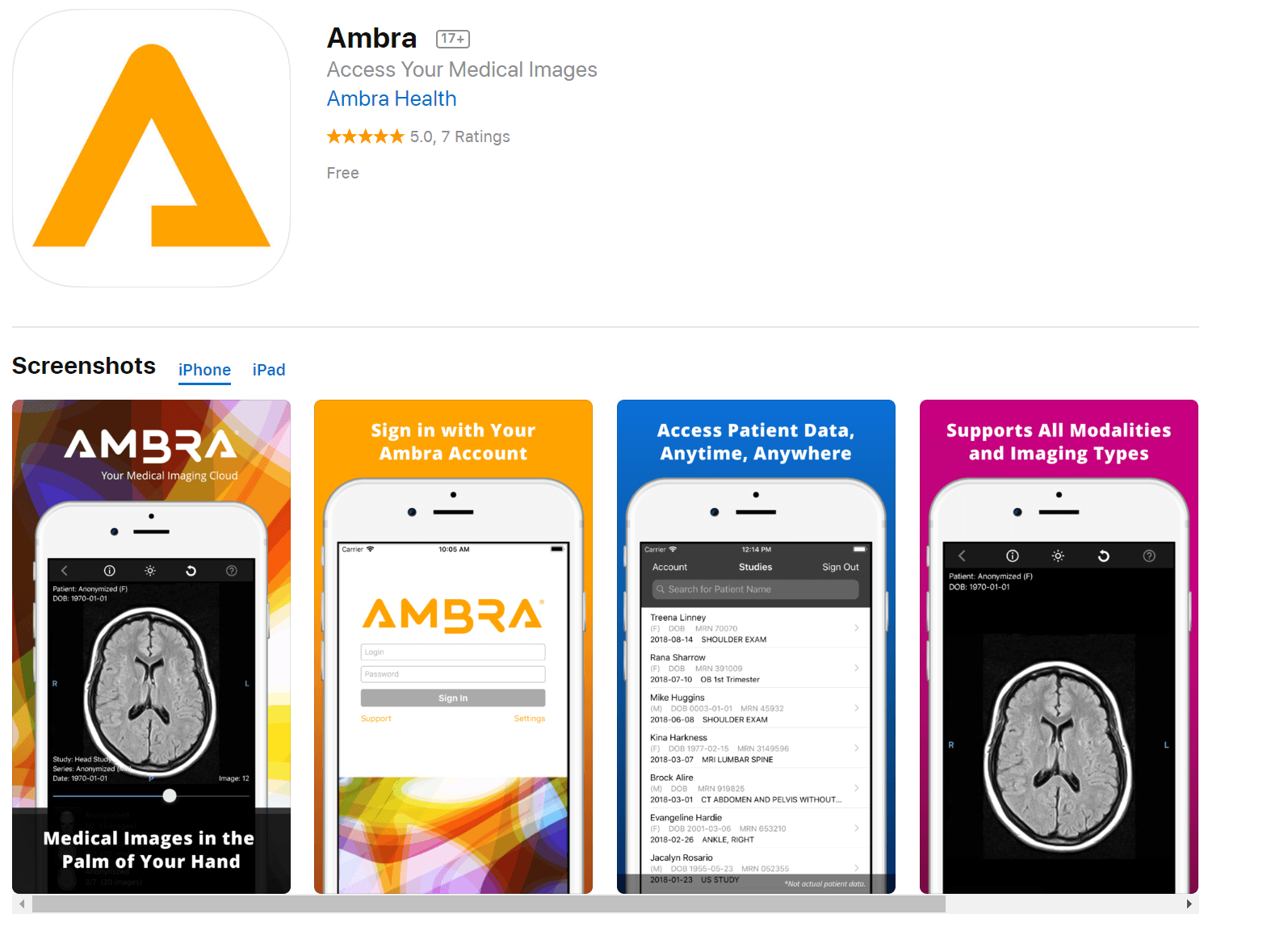 Ambra Health, an NYC cloud-based, medical image management suite has announced the launch of its first mobile app for providers, offering immediate access to medical imaging right in the palm of their hands. Designed with accessibility and ease of viewing in mind, the new Ambra Health app offers healthcare providers an intuitive image viewing experience, fully optimized for mobile viewing.
The Ambra app, which was developed in close collaboration with leading providers, allows physicians to access imaging on the go and communicate securely with other physicians and even patients. Available now in the Apple App Store, key app features include:
1. Full optimized mobile viewing of medical images: Effortlessly view patient imaging from anywhere and utilize radiology tooling like zooming, pinching, and rotating.
2. Instantaneous access on the go: Current images and priors are loaded and accessible within seconds.
3. Communicate and collaborate with the physician community in a HIPAA compliant manner: Securely send imaging to another physician for a second opinion.
The Ambra app supports all imaging types from any connected PACS, including MR, CT, PET, CR, US, and MG. While not intended for diagnostic use, imaging can be securely shared directly from within the app to other physicians, administrators, and patients for enhanced communication and collaboration.  
"With the Ambra app, I'm able to view a patient's imaging and scroll through priors instantaneously. The app is really intuitive and as easy as viewing images in my office," said Dr. Todd Lempert, CEO, Coast Radiology and Chief, Interventional Radiology and Diagnostic Neuroradiology, Mission Hospital. "I've also gained the capability to share imaging with other providers in a secure manner from anywhere. I can provide context immediately without having to wait for the images to load on my computer or run back to the office."