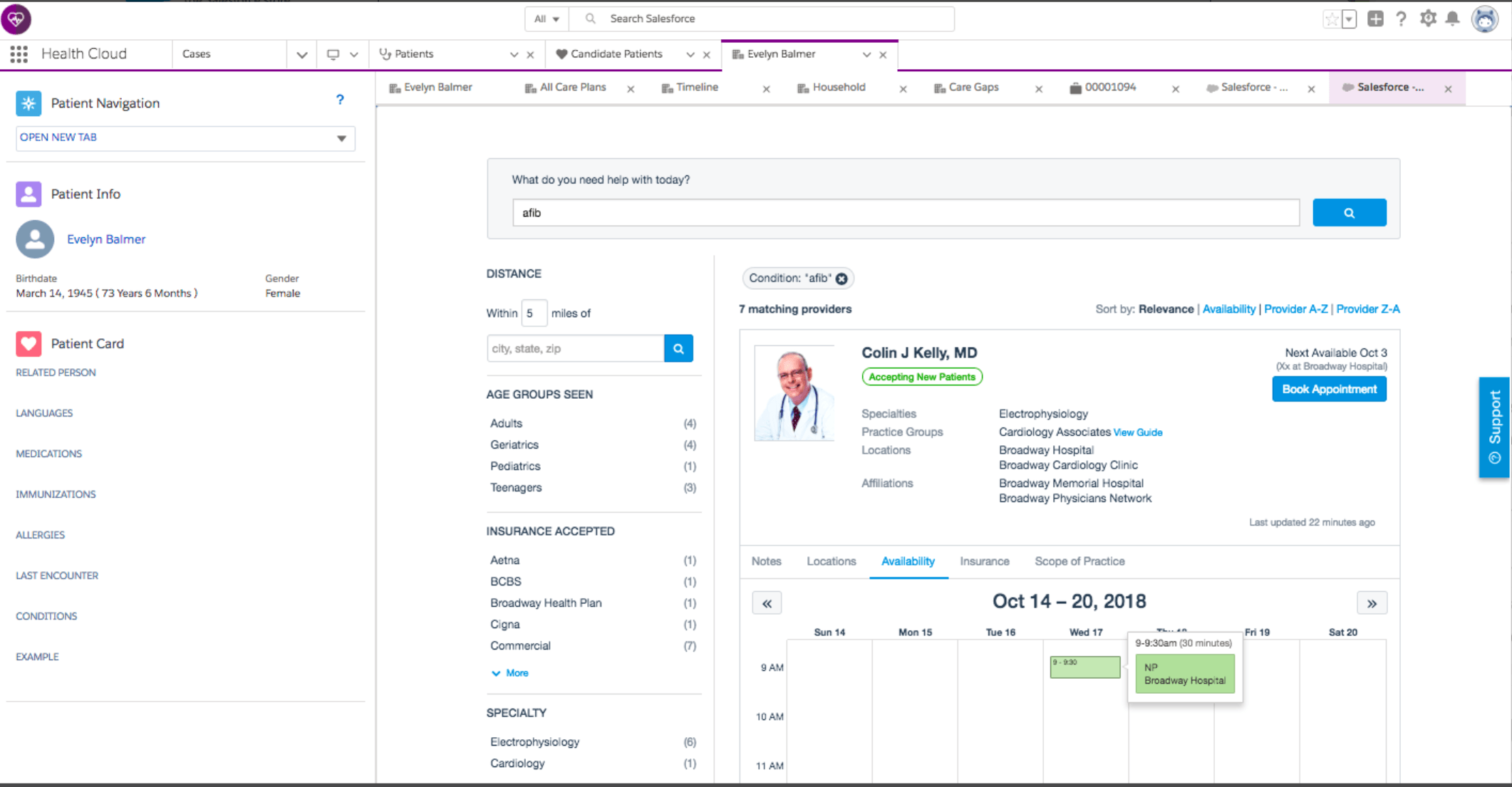 Kyruus, a patient-provider matching health IT company, today announced the launch of ProviderMatch for Salesforce, which integrates into Salesforce Health Cloud on the Salesforce AppExchange. Starting at $30k for a yearly subscription, ProviderMatch for Salesforce enables health system access centers to deliver a personalized, end-to-end patient experience by combining Salesforce's 360-degree view of the patient with Kyruus' robust matching, appointment booking, and provider data management capabilities.
With the launch of ProviderMatch for Salesforce, Salesforce Ventures, the corporate venture arm has made a strategic investment in Kyruus. The amount of the strategic investment was not disclosed. With access centers serving as a key "front door" to health systems, the two companies have already seen significant demand for the combined offering of ProviderMatch and Health Cloud.
In healthcare, customer relationship management starts with the first point of contact – when a patient seeks access to care at a health system," said Matt Garratt, Managing Partner at Salesforce Ventures. "Kyruus has built a platform that enables health systems to match and book patients with the right providers. We're especially excited to invest in the company because they're unique in facilitating this service across all access points."
Kyruus has experienced rapid growth and now manages 150,000 providers across many of the nation's leading health systems on its platform. Almost 40 top health systems – spanning 150,000 providers – use the platform to transform how patients access to care while optimizing provider utilization.
The company raised $10M in strategic funding in April of this year from Venrock, Highland Capital, New Leaf Venture Partners, Leerink Transformation Partners, F-Prime Capital Partners, Fidelity Biosciences, McKesson Ventures, Lux Capital, and Providence Ventures.