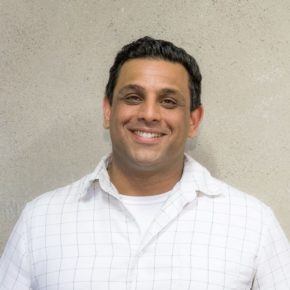 At times, it seems that healthcare is stuck in a time warp. At many hospitals, you'll see doctors still using faxes while administrators input data into giant, blocky computers running on Windows XP.
This is puzzling. After all, technology is quite advanced: we can store documents on the cloud, link together networks of smart devices, or even use algorithms to gather and analyze massive reams of data. So why do healthcare facilities look like they're trapped in the 1990s?
The answer lies in powerful, entrenched business interests (healthcare IT corporations) who have an incentive to maintain the status quo. But if the digital age has taught us anything, it's that no business model, however powerful, endures forever.
The problem
Even today, medical faxes are more common than you might think. By one accounting, it costs $250 billion annually to process 30 billion healthcare transactions–half of which are faxes.
But faxes are a just a symptom. The real disease is the lack of interoperability among systems; in essence, many of the large electronic health record (EHR) systems aren't compatible with each other. As healthcare journalist Sarah Kliff writes, part of the problem is due to the HITECH Act, which set aside $30 billion to encourage providers to switch from paper to electronic health records. While it did succeed in transitioning hospitals and medical offices to EHRs, there was a huge flaw: there were no provisions requiring that EHR systems be able to communicate with one another, across facilities.
So if your gastroenterologist uses a Cerner product, while your hospital uses a McKesson product, then you're out of luck. Instead of a few clicks in a central database, you have to wait for administrators to fill out paperwork requests and fax it around between offices. In many cases, doctors are stuck doing the paperwork (rather than seeing patients), thus costing valuable time and money. No wonder then that American healthcare is the most expensive–and least efficient–worldwide.
But as Kliff and others also point out, the private sector also bears a lot of the blame. As a whole, the American healthcare system is notoriously bad at communication. In 2015, the Office of the National Coordinator for Health Information Technology (ONC) found that only about 29 percent of hospitals successfully integrated data from different providers; the most common cause was that this information couldn't be easily inputted into the hospital's EHR system. In fact, only 18.7 percent of hospitals reported that they frequently used outside data.
This incompatibility isn't a bug–it's a business feature. The fact of the matter is that the EHR field is controlled by large, legacy companies. Thanks to decades of consolidation, the market for e-health records (estimated to be worth around $28 billion) is dominated by six EHR companies, which control 75 percent of the sector.
In effect, this creates an oligopoly: though these big companies create the illusion of competition and consumer choice, the reality is that they tend to use their dominant market position to crush competition from smaller companies–especially startups. For entrepreneur John Sung Kim, the problem wasn't that his service, a voice-over-internet communications system for doctors and patients, was flawed or unfriendly to users. Instead, the large EHR producers refused to integrate his software, claimed to have been developing the same features, cut off integration when Kim refused a buyout offer, and rejected one of his applications because they said it was competitive to one of their modules (which at least saved him the $10,000 application fee just to be reviewed for compatibility).
These practices aren't just anti-competitive–they're also shortsighted. Think about it this way: what if Apple or Google, instead of opening up iOS and Android to independent developers, had stymied them at every turn? What if Google had charged developers thousands of dollars just to review their apps for compatibility? What if Apple tried to rip off independent apps like Candy Crush, rather than allowing them onto its platform?
Instead, Google and Apple allowed outside developers to access their application programming interfaces (APIs). This was actually a smart business move, ensuring that small startups would bring innovation and daring to iOS and Android–rather than starting their own, competing operating system. Tesla did something similar as well, releasing its patents as open-source documents and establishing an industry standard–especially for electric vehicle (EV) charging stations. By doing so, not only does the company open the EV space to smaller startups, but any further innovation is on Tesla's terms.
The opportunity
It might be wishful thinking to expect legacy EHR companies to truly open up their APIs to outsiders. The one exception may be Epic, which has allowed third-party programmers to build apps with its API, and even created an app store modeled after Google Play.
Unfortunately for them, it may be too little, too late, as large tech companies are now eyeing the healthcare space. These companies realize in today's market that access key; unlike established EHR providers, these companies have opened up their platforms to smaller players, and as a result, have plenty of experience working alongside third-parties to build and sell products.
For EHR companies, one unlikely parallel is Amazon and Toys R'Us. Though it's easy to forget now, Toys R'Us was once a category killer, so dominant that it destroyed countless independent retailers and smaller chains alike, becoming a one-stop shop for toy shopping. Yet in 2017, the chain filed for bankruptcy, done in by corporate raiders and an inability to keep up with its digital rivals, namely Amazon.
Ironically, however, Amazon's victory came about because it took the opposite approach as Toys R'Us. Rather than becoming a centralized, big-box retailer, Amazon opened up its marketplace to third-party sellers, which accounted for nearly 50 percent of Amazon's $136 billion revenue in 2017. Some third party sellers even earn millions of dollars annually, so much so that some analysts believe that this line of business may be more profitable than Amazon's direct sales.
All this is to say that inviting outside groups onto your platform is a recipe for success. But the unwillingness of big EHR companies to do so, combined with half-measures, make it very likely that these corporations will go the way of Toys R'Us. This isn't idle speculation: earlier this year, Amazon, Berkshire Hathaway, and JP Morgan Chase created a joint healthcare venture. Though its exact niche is unclear (they may focus on health insurance first), this move should worry EHR companies–especially given Amazon's long experience in partnering with third-party merchants.
Personally, I have witnessed the folly of closing off an established platform to outside applications and developers–if on a much smaller scale. 
Even so, several IT providers did try to copy the anti-competitive EHR model of a closed API, hoping to establish a toehold in the behavioral health field. Yet their success didn't last long: third-party developers banded together and made our systems interoperable with each other. Basically, by interfacing with each other, we were able to create a software ecosystem far superior to the ones developed by the big IT companies that were attempting to shut us out. Ultimately, we significantly reduced the market share of these legacy providers.
In the digital age, nothing lasts forever. Just ask Toys R'US, a household name defeated by a faster, digital upstart with its own army of third-party sellers. Bear in mind that controlling the playing field and throttling innovation may work in your favor…until it doesn't. And when the change comes, it will be too late for large, complacent corporations to change course.
Ali Beheshti is the founder and CEO of Zealie, the premier Revenue Cycle Management company in the behavioral health space. Ali is passionate about transforming behavioral health by creating an influential business that uses data, automation, AI, and other emerging technologies to bring innovation and efficiency to the sector.