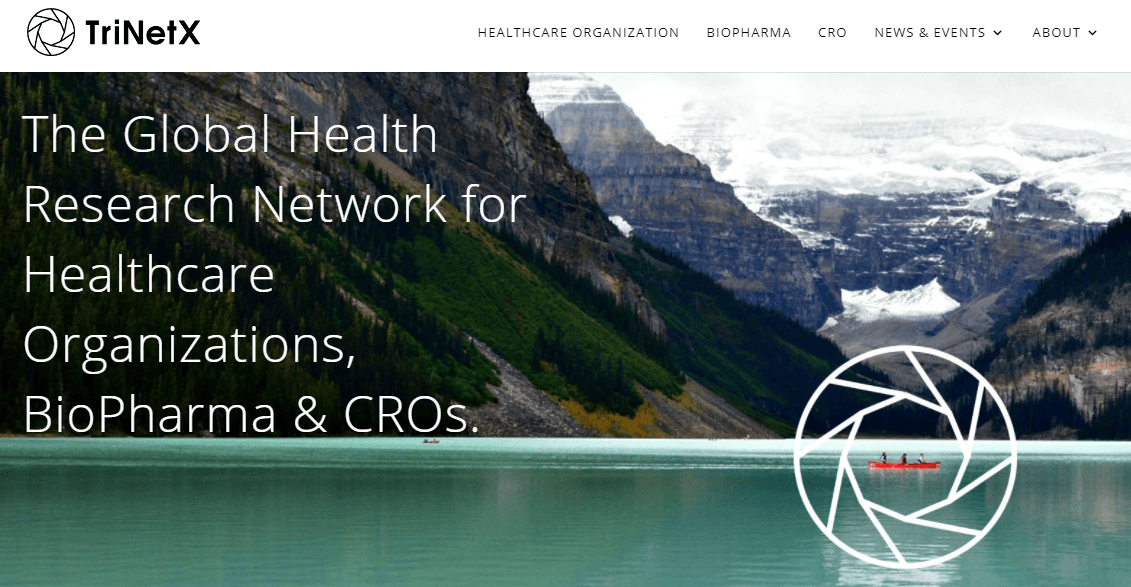 TriNetX, the global health research network, today announced that globally recognized leader in the pharmaceutical industry Allergan has joined their network for real-time access to patient populations, driven and refreshed by clinical data, to determine protocol feasibility, cohort analysis, and site identification.
As a member of the network, Allergan will be able to leverage real-time access to de-identified real-world data from more than 135 million patients in order to make more informed choices that will ultimately bolster better protocol design and faster drug development. This news is just the latest in TriNetX's many partnerships with household names in pharma and healthcare, some of which include:
·         Sanofi
·         Pfizer
·         Tufts Medical Center
·         Boston Children's Hospital
To date, TriNetX has been used to analyze over 8,600 protocols; has presented over 2,200 clinical trial opportunities to its healthcare members; and been used for over 75 RWE studies.
Leveraging 'Big Data', especially electronic medical records, in clinical research is a key success factor and a core competency for today's pharmaceutical companies. Allergan made the strategic decision to invest in this space to further optimize our ability to bring new therapies to market," said David Nicholson, Chief R&D Officer, for Allergan. "With real-time access to the anonymized real-world data of more than 135 million patients, Allergan will be able to make more informed choices that will enhance and accelerate our clinical trials and development programs."
Allergan is focused on developing, manufacturing, and commercializing branded pharmaceutical, device, biologic, surgical, and regenerative medicine products for patients around the world. Through its Open Science model, a large percentage of Allergan's pipeline is sourced by partnering with biotech companies, academia, and other pharmaceutical companies globally. It has also helped to drive strong R&D productivity by delivering innovative therapies that create long-term shared value for Allergan, for customers and for patients.