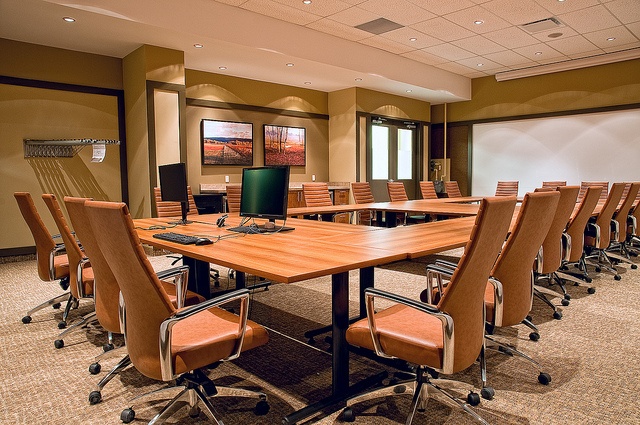 Chasm Partners, an executive search firm in the healthcare technology and services space recently convened a roundtable discussion to assess how the transformation of "big data" in clinical informatics provides the healthcare industry with an opportunity to gain new insights into patient care, as well as key lessons learned about artificial intelligence's impact on the industry.
Hosted as part of the firm's quality newsletter, ChasmPOV featured viewpoints from three recognized thought leaders in the field of healthcare data and analytics:
· Colin Hill, is the founder and CEO of GNS Healthcare, which solves healthcare's matching problem by transforming massive and diverse data streams to precisely match therapeutics, procedures, and care management interventions to individuals. Hill is a leading voice in healthcare technology and precision medicine and brings impressive leadership experience in commercializing machine learning technologies in the biopharmaceutical and managed care industries.
· Miki Kapoor, is the CEO of Verana Health, a data and technology company building a cutting-edge platform for life science innovation that utilizes regulatory-grade specialty data sets. Kapoor has deep expertise in scaling health data and software-as-a-service businesses through building high-performing management teams, knowing the realities of healthcare intimately with over 20 years of healthcare experience.
· Ken Tarkoff, is the CEO of Syapse, which enables healthcare providers to deliver the best care to every cancer patient through precision medicine. Tarkoff is a health technology veteran with deep experience in facilitating physician, health system and health plan relationships, and enjoys working with health systems to implement precision medicine programs and improve cancer care.
Key takeaways and highlights from the roundtable discussion include:
1. Integrating different types of data from disparate sources is key to realizing powerful insights that health organizations can leverage to personalize care.
"It's our view that there are many organizations that are still mining a very narrow set of data," said Hill. "But patients exist in the real world and are impacted by so many factors beyond biology. I think that as this understanding progresses, we'll see more incorporation of data sources outside the traditional health sources, such as socio-economic, geographic, mobile, behavioral and real-time data. And the more data we can transform into insights the better we can personalize care."
2. Early investments in artificial intelligence have yielded valuable lessons about the advantages and potential pitfalls that this promising technology holds for healthcare. 
"A key lesson we have learned from large-scale AI projects such as Watson Health is the difficulty in implementing analytics on free-form clinical text in a fully automated fashion," said Kapoor. "We have also learned how difficult it is to generalize the application of artificial intelligence in a way that is meaningful across different contexts. To this end, we have built a team of data scientists with deep domain expertise in ophthalmology to train these AI models with our massive data sets. AI models rely on the deep learning that comes from providing a massive amount of data to each new situation. Ultimately, we know AI and machine learning are only as powerful as the human intelligence that fuels it, and we invest heavily in having the right people in place to ensure our AI models are extracting the most valuable insights possible for our stakeholders.
3. Despite major progress, interoperability issues continue to hinder healthcare organizations from sharing data, necessitating the establishment of common standards for healthcare data exchange.
"We see improving interoperability and data sharing as a primary challenge in cancer care that we need to address – it is still common practice for test results to be faxed or downloaded in such disparate formats that oncologists have a hard time using all the data we could tap into," said Tarkoff. "Oncologists consistently mention to me the burden of accessing molecular test data combined with clinical data that could help patients get the treatment they need. We are making progress, but it is time for oncologists to have a standardized, portable way to access test data and make the most informed treatment decisions."
"From our extensive and frequent conversations with thought leaders at the forefront of clinical healthcare data informatics, it has become apparent that this is an exciting time for the field," said Matt Dumas, Managing Partner at Chasm Partners. "As innovations like artificial intelligence and precision medicine continue to gain traction in healthcare, we expect to see enhanced collaboration among key industry players in the race to help life sciences, payers and providers achieve clinical transformation through data and analytics."