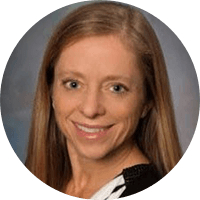 Integrated care is a hot topic today – numerous studies have shown the value and benefit of integrated care costs, quality of care and patient satisfaction and engagement. To effectively execute on any integrated care strategy, you need not only great clinical initiatives but also a strong Performance Management Analytics solution to augment and enhance your clinical initiatives. Integrating both will significantly impact your time to value with any solution as well the financial and quality improvements.
First, what do I mean by Integrated Care – that definition can mean different things to different people. I am referring to the systematic coordination of the physical and behavioral healthcare with a focus on treating the whole person. Second, by Performance Management Analytics I am referring to a solution that can not only assist you with your data needs (risk stratification, comprehensive member views, data reporting, and analytics) but also with the change management components that come with having visibility and insight into your data. When you have a solution that does both, you get much better results and engagement with your teams. Below are several ways in which a performance management solution benefits not only your members or patients but also your teams providing care.
Four Key Benefits of Performance Management Solutions
1. Comprehensive Member Views
Having full visibility into the longitudinal view of the member, their care, medications, claims, medication adherence, current and predicted risk, biometric data and quality data is a critical component to ensure the best care for the member. An ideal performance management solution will show you this information with rich visualizations that enable you to quickly and easily interpret the many components of data being shown. This information provides optimal insight into your member, where the care gaps are and what opportunities you have.
2. Identification of High-Risk and Rising Risk Members
So much time gets spent on managing the high-risk members. But, what often gets forgotten are the members whose risk is rising and they are on the verge of being high-risk. This population is often the most important group to engage with. Performance Management Solutions should easily identify both the high risk and rising risk members and quickly alert you to those moving or shifting. This becomes a key input into your clinical initiatives.  You want to ensure your different risk models are encompassing both BH risk (multiple opioid scripts, multiple antipsychotic scripts, etc.) as well as your medical risk (recent ER visits, rising A1c scores, etc.).
3. Identification of Care Variation
Care variation exists in multiple domains. First, it can care gaps and variation in care among your members. It can also care variation among your provider community.  Are some providers adhering to evidence-based practices better than others? Are some providers managing preventative care screenings within their offices better than others? Are some providers bending the cost curve more significantly than others? Variation in care is often warranted based on different member needs, but there tends to be a large amount of what we call "low-value variation" as well – variation that is not well explained and likely unnecessary.
4. Provider Engagement and Targeted Learning
Finally, and where most analytics solutions don't venture, is with change management, provider engagement and targeted learning. This is the last key ingredient in a solid Performance Management Solution. Once the gaps are identified, you want action to be taken – this doesn't happen without either pressure – either through a solution or management (ideally both).  By integrating the science of change management, considered clinical interventions, and adult learning technologies – you can help your providers close the care gaps by not only providing them with the "what" that needs to be done, but the "how" to do it. This is a key element of your strategy. Having a Performance Management Solution that integrates change management tactics to engage your providers in the solutions can make a significant impact on your Integrated Care Initiatives.
Augmenting your integrated care clinical initiatives with a rich performance management analytics tool can help you deliver optimal care. Having ready access to risk models, comprehensive member views and the variation within your care delivery models can give you insights into those members and providers that warrant further intervention.  With integrated clinical intervention strategies and targeted learning you can further augment your strategies and ensure your team delivers effectively against your integrated care strategy.
Alyson Erwin is the VP of Analytics and Product Management at Relias, a company helping healthcare organizations deliver better clinical and financial outcomes by reducing variation in care. At Relias, she manages the Relias Analytics products and solutions. She has been a featured speaker at business intelligence and technical conferences, including TechEd, SQL PASS, and the Microsoft BI Conference, among others.