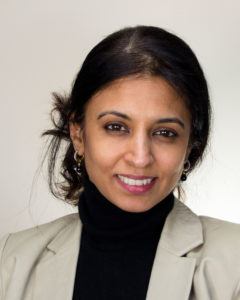 According to the American Hospital Association, an overwhelming majority of hospital executives consider technological innovation a centerpiece of their long-term organizational goals, particularly as it pertains to solving complex problems and meeting the needs of consumers.
However, if you are a regular attendee of healthcare tradeshows, you may have noticed that innovations come and go while the problems they were intended to solve remain as intractable as ever. Despite a robust market for healthcare innovation, concrete successes are astonishingly elusive. Studies vary, but health IT failure-rate estimates range from 40% to more than 70%.
Clearly, there is a significant gap between the desired goals an organization places on an innovation and actual outcomes. However, the cause of that gap is not due to a lack of innovation, but a lack of perspective. Perhaps we are placing too much emphasis on the technology or service, and not enough on how it should be applied or what value users will get from it.
In short, we may need to rethink our approach to problem-solving in a way that places a specific technology or services in a larger, multi-dimensional context. Design thinking is one such approach.
The concept has been kicking around since the mid-1960s, but design thinking has only recently emerged as an increasingly appealing approach for fueling innovation. Industries as diverse as gaming, transportation, and consumer services apply design-thinking strategies to organizational goals and problem-solving. Healthcare can also benefit from design thinking, especially as the industry shifts from volume- to value-based care and both payers and providers work to better meet the evolving needs of consumers.
But before we discuss how design thinking can be applied in healthcare, it would be useful to understand the concept itself.
Design Thinking, Defined
Design thinking is a process used to solve complex problems. However, unlike other approaches, such as quality improvement or process analysis, design thinking is multi-dimensional, iterative and human-centered. Whereas a quality improvement initiative may be narrow in scope, focus, and outcomes, a design thinking process will influence outcomes across an entire organization.
Design thinking accomplishes this with a three-pronged approach to problem-solving: empathy, multi-disciplinary thinking and rapid, iterative solutions deployment.
Let's address each concept in detail, using customer experience management as an example because it's a common focus of both provider organizations and health plans.
Design Thinking, Applied
Employers, hospitals and health plans are all struggling to retain customers with archaic service technologies and processes. Nearly all of these consumers have grown accustomed to the personal and intuitive attention brought to them by other industries, such as retail, hospitality, travel, and finance, and yet find themselves lacking a similar experience in the healthcare arena.
It's not the lack of technological innovation as much as the ability to see beyond the realm of possibilities to drive disruptive, customer-centric experience management.
How would a design thinking approach tackle the complex challenges such as managing customer experience? Let's break it down through the three-pronged approach:
1. Empathy. A major advantage design thinking has over other process improvement methodologies is that is removed assumptions from the equation by incorporating perspectives and experiences from a diverse group of stakeholders. A fundamental ingredient of design thinking is 'empathy,' the ability to share and understand the feeling of others. The ability to identify with the target audience and be able to uncover needs that people have—whether or not they are aware of those needs—can guide innovation efforts, identify the right users to design for and discover the emotions that guide behaviors.
In this case, the design thinking approach will allow the designers to observe, engage and immerse in the customers' current and future needs that will help them isolate their own emotions and be able to define the problem on behalf of the audience.  
The key output of the "empathetic stage" is to be able to articulate the problem statement based on a holistic view of the stated and the unstated needs & the asked and unasked questions.
2. Multi-disciplinary thinking. Let's go back to that tradeshow exhibit hall. Pick any solution displayed in any booth. The contents of the box you are holding in your hands are the result of the input of dozens of experts in multiple disciplines, including engineers, clinicians, marketers, designers, and countless others. Applying design thinking is dependent on the diversity and quantity of the ideas gathered from several ideation sessions, by people directly and indirectly associated with that department.
In our example, think of the number of people linked to customer experience management: patients/health plan members, call agents, brokers, clinicians, front-desk administrators, back-office IT support and vendors, just to name a few. The perspective gleaned from each role is one piece in a much larger puzzle. Every input is a possible pain point understood, and understanding the entire experience brings an organization closer to creating the desired outcomes.
The most important output of the multi-disciplinary thinking is to be able to define the solution with a broad solution space. The allows the thinkers to push boundaries and embrace the art of possibilities by straddling the realms of regulatory barriers, current and future trends, behavioral and demographic shifts and metrics and measures of success. For example, in this case, looking beyond the current state of data exchange barriers to provide personalized healthcare across channel partners through intelligent management technology to drive the "single source of truth" will have a very significant impact on customer experience.
3. Rapid solutions deployment. The first two prongs of design thinking are very human-centered, leveraging empathy and collective brainpower to dissect complex problems, as well as identify the potential challenges of meeting organizational goals. The third aspect of design thinking is quickly putting tailored solutions to work, testing their efficacy and making necessary improvements in successive iterations based on stakeholder and consumer feedback.
For example a prototype of a mobile app designed to improve healthcare experience to an employee-driven through concierge solutions can be deployed in a group of cohorts and the data from the initial deployment will then be used to refine experience over a defined period of time The key outcome is to 'fail fast" and fix and learn even faster.
The right partner can bring design thinking expertise and offer best practices. As a means to the design thinking end, the best service providers drive genuine collaboration and new ideas. There is a solid foundation of partnership trust, transparency, and accountability to work from.
By incorporating design thinking concepts, healthcare has an opportunity to not disintegrate in the face of today's disruption, and instead break archaic and legacy thinking and move the bar on consumer experience.  
Krithika Srivats is Senior Director, Health/Clinical Center of Excellence at Hinduja Global Solutions (HGS), a provider of full suite of business process management (BPM) services from … to platform-based, back-office services, and digital marketing solutions.