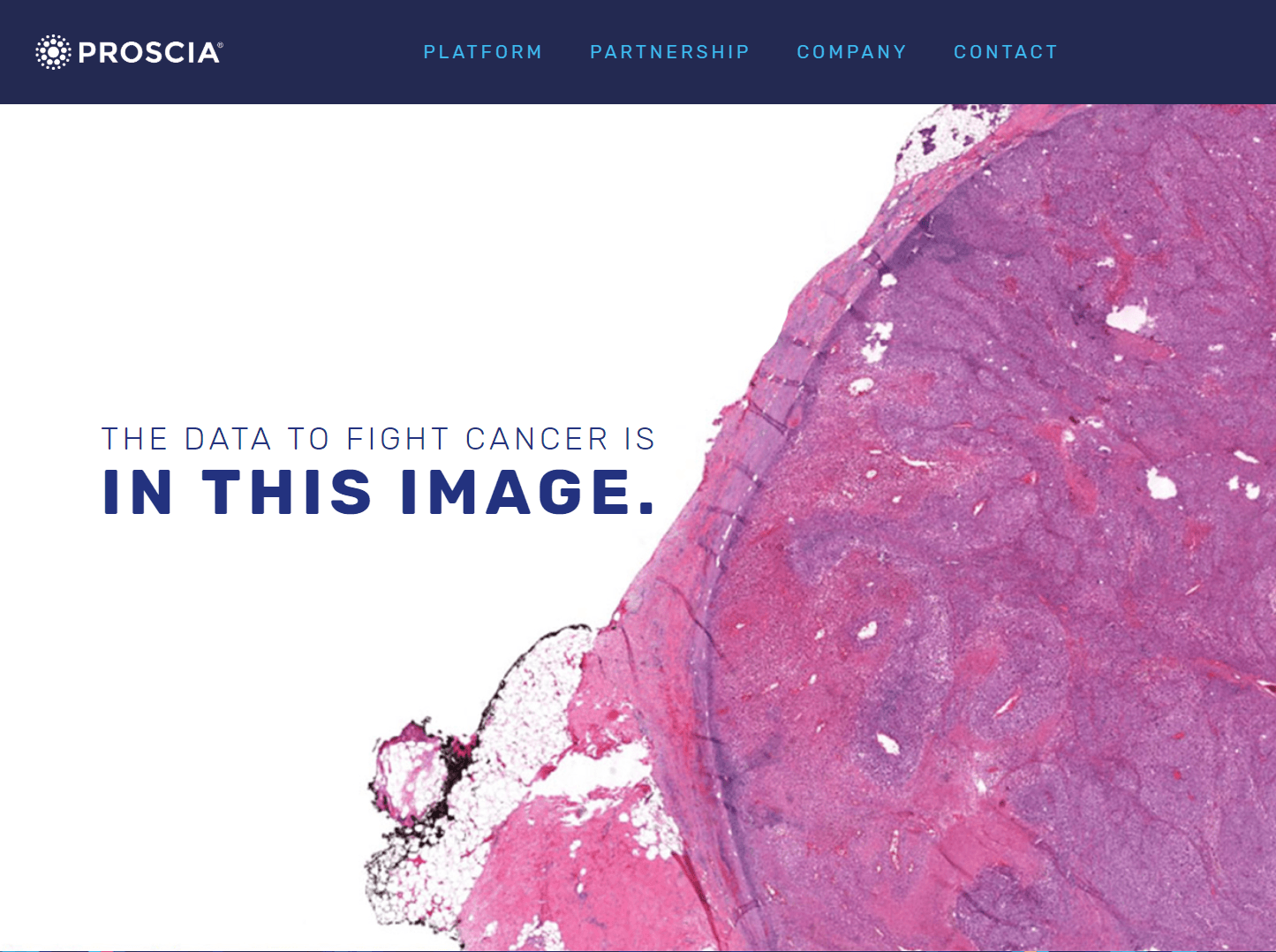 Proscia, a Philadelphia-based digital pathology platform has raised $8.3 million in Series A funding led by Boston-based Flybridge Capital Partners with participation from Emerald Development Managers, Fusion Fund, Razor's Edge Ventures, and RobinHood Ventures.
The startup plans to utilize the Series A funding to fuel the development and commercialization of new, clinical AI-enabled workflows targeting high-volume, high-impact cancers, the first of which will be available later this year. In addition, Proscia will also use the funds to ramp up sales and marketing of its existing cloud-based digital pathology platform, which will serve as the foundation for Proscia's AI-based applications. 
Pathology is at the center of cancer diagnosis and guides a patient's entire cancer journey, yet pathologists and their ability to diagnose cancer are largely dependent on the microscope that has been in place for 150 years. The limitations of the microscope and the subjectivity involved in assessing tumors contribute to diagnostic error, resulting in negative patient outcomes and economic burden to the healthcare system. 
Founded in 2014 by a team of clinicians at Johns Hopkins and the University of Pittsburgh, Proscia's digital pathology platform is currently used by thousands of pathologists, scientists, histotechnicians, and lab managers at more than 300 clinical and research facilities worldwide, including, Driver, Henry Ford Health System, Hospital Puerto Montt, Johns Hopkins Department of Pathology, and Thomas Jefferson University Hospitals. The cloud-based, modular platform integrates easily with labs' unique environments and complex technology ecosystems, enabling them to:
– Adopt digital pathology on their own terms by rolling out new features and capabilities seamlessly as they embark on the path to AI-enhanced pathology
– Create new image-based workflows that streamline operations, reduce turnaround times, and cut costs
– Open up new imaging and analytics revenue streams to differentiate themselves from their peers and thrive in the current climate of rapid laboratory and hospital consolidation
– Protect and future-proof current investments in hardware and other infrastructure
– Improve diagnostic efficiency and quality to ultimately improve patient outcomes
Proscia represents a paradigm shift, using the image analysis capabilities of machines to augment human evaluations for better, more reliable diagnosis. Facing intense economic pressure, a shrinking workforce and a surge in the global demand for pathology, laboratory medicine is primed for a shift to digital and AI-driven methods. The This platform will serve as the launchpad for a series of AI-enabled, disease-specific modules, the first of which, DermAI™, will be released in December 2018.
"Digital pathology and artificial intelligence are unlocking new possibilities for pathologists in the fight against cancer," said David West, CEO at Proscia. "Pathology has been historically underserved by technology, and we believe that powerful software tools will push the boundaries of how modern pathology is practiced. That's why this funding is so important. It will allow us to expand the adoption of digital pathology while creating intelligent systems that will unlock data from tissue to greatly enhance pathologists' productivity, increase access to care, and improve the way cancer is researched, diagnosed, and ultimately treated."